Spiced Brown Rice with Almonds and Nectarines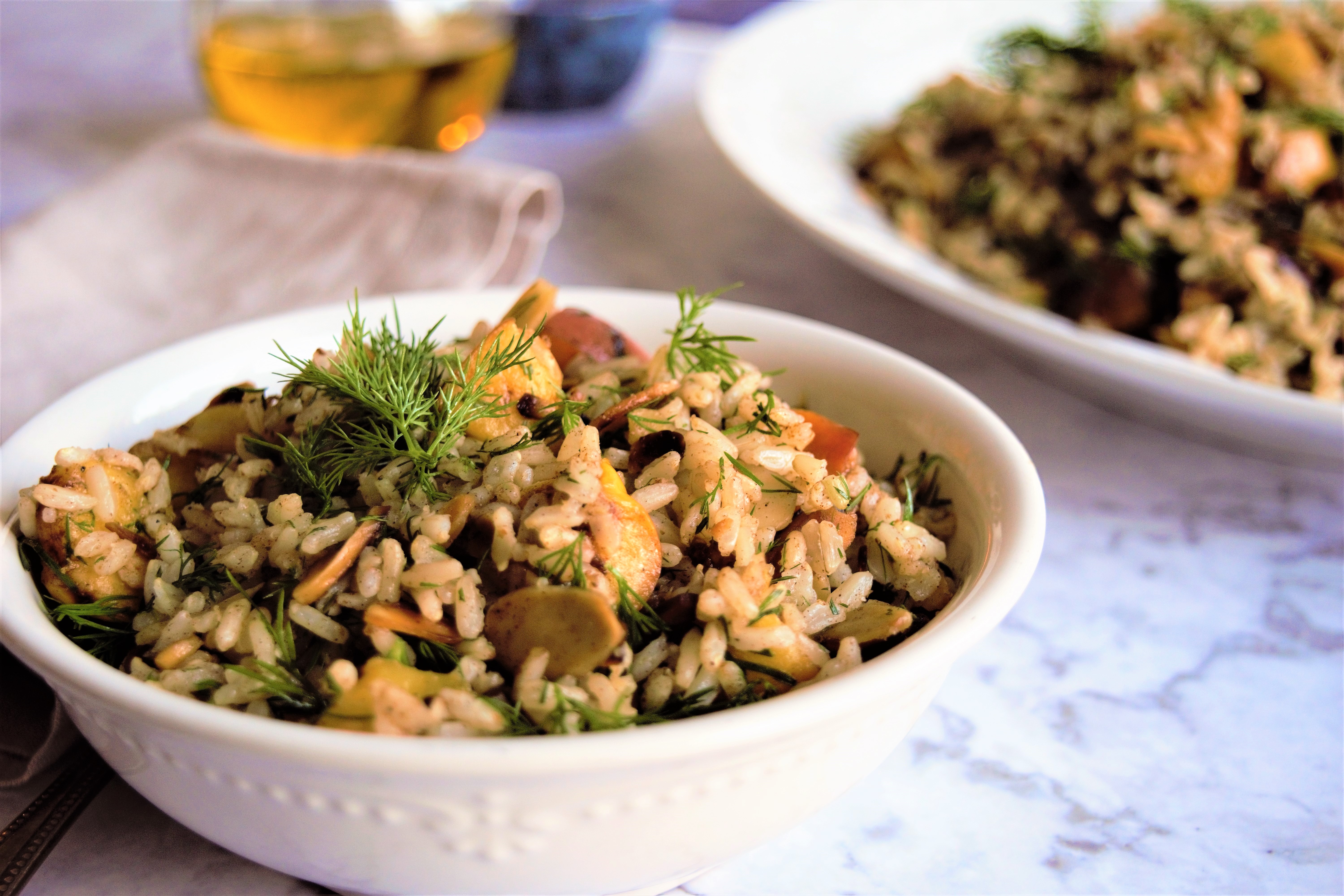 This spiced brown rice with almonds and nectarines is a recipe I found in a Food Network Magazine 1,000 Easy Recipes cookbook a while ago. It is so delicious! The first time I made this recipe I used white basmati rice, which is excellent, but the brown rice is not only healthier but it is equally delicious.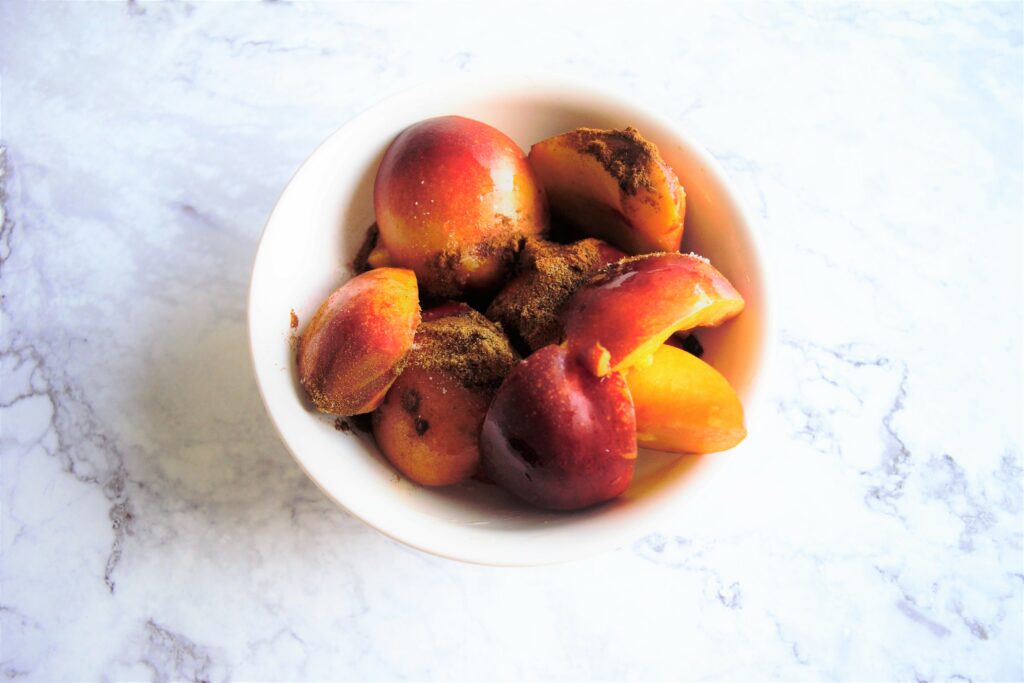 how to make it
Grilling the nectarines enhances the sweetness and flavor. After grilling there's a release of juices that permeate the rice, which works as a dressing, so make sure you save it! This same recipe works with any grain, such as farro or quinoa. I have tried with millet and loved it!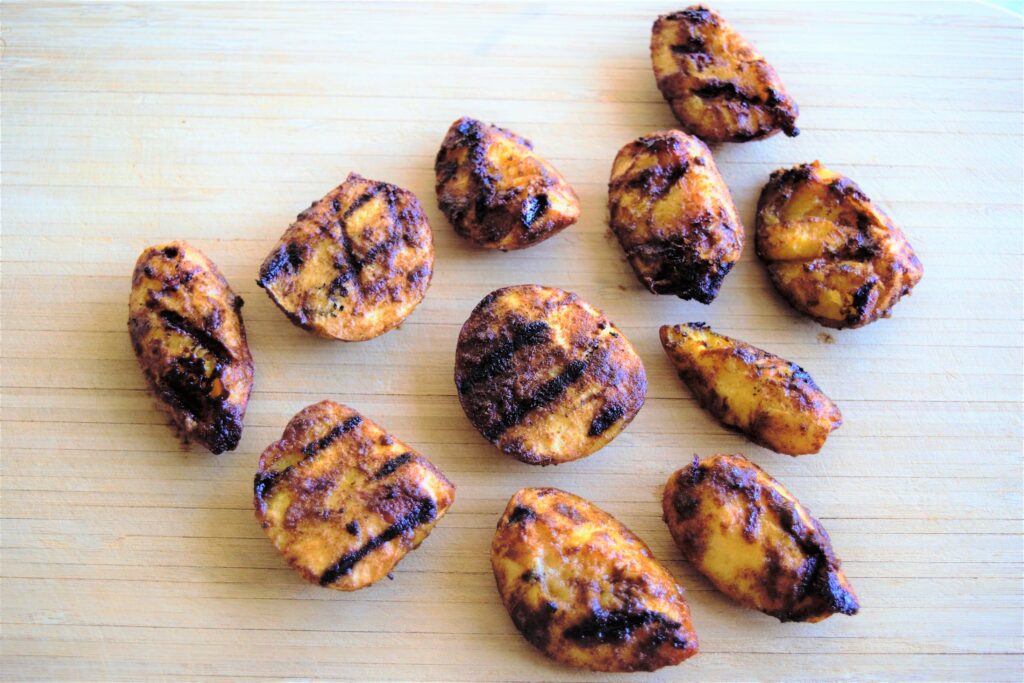 This dish is one of my summer favorites! I use the same grill to make some tofu or tempeh, and serve them with some mix green salad, and add some chickpeas for some extra protein. It makes a light, delicious meal that can be easily turned into a salad by adding some vinegar.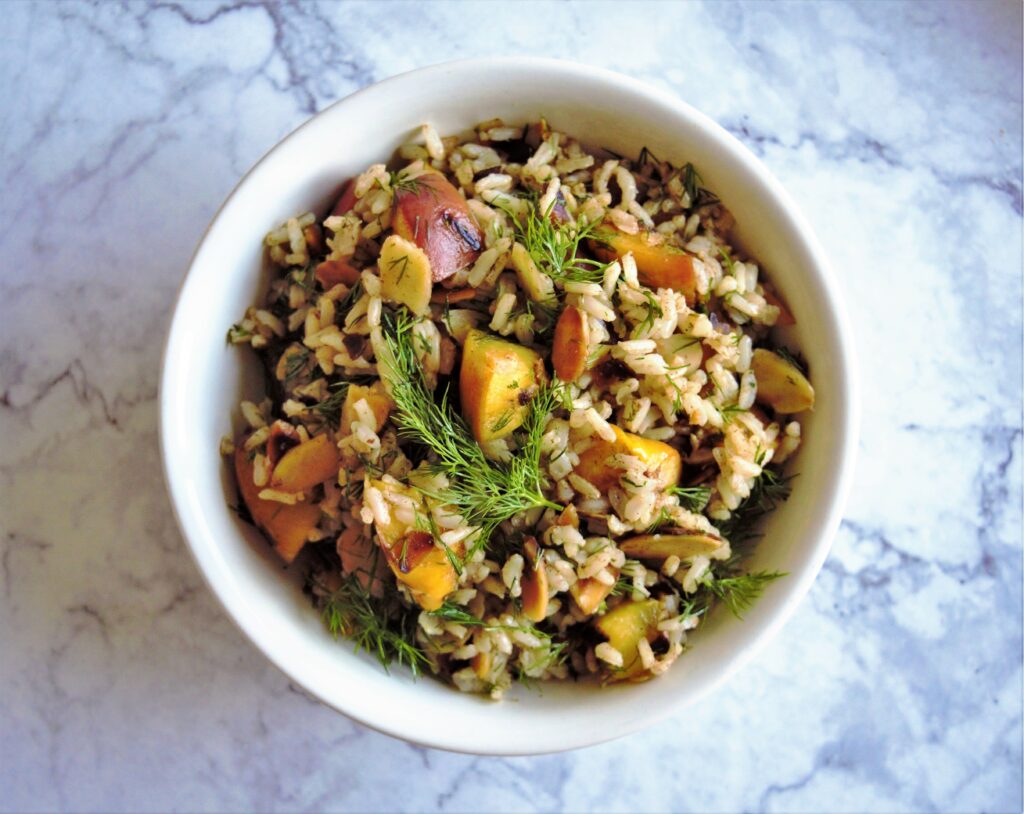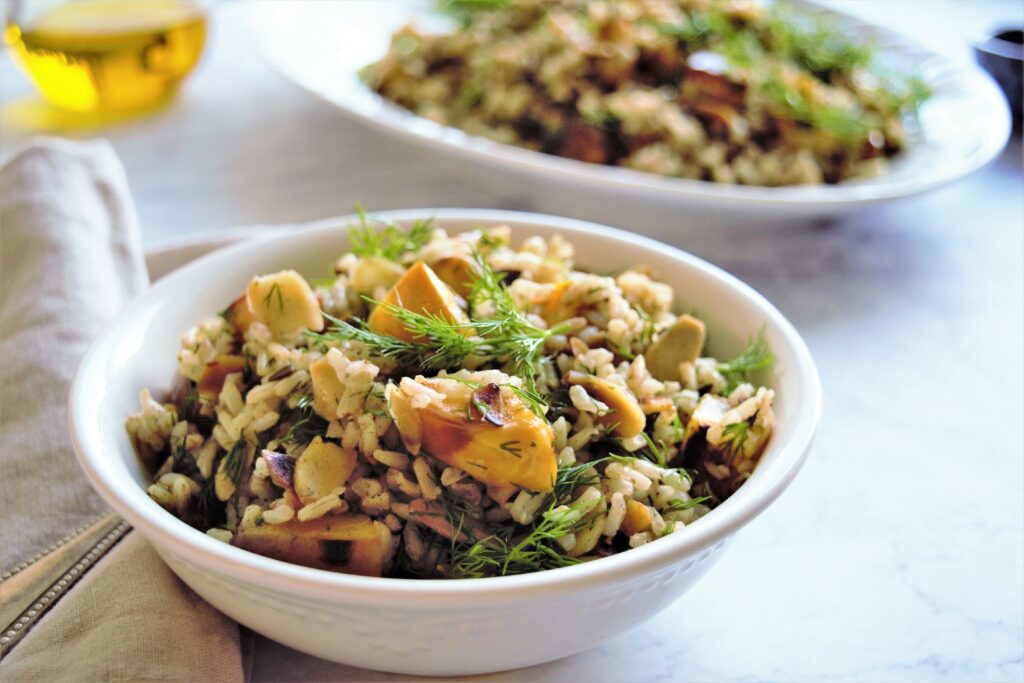 Spiced Brown Rice with Almonds and Nectarines – tips
For extra flavor, cook your rice with vegetable stock or broth, or use a bit of wine or beer in place of some of the water.
This can also be done to revive a day or two stale rice. Sauteed onions and garlic and add the rice cooking for about 10 minutes in low heat.
Instead of slivered or sliced almonds, roast whole almonds, let them cool, and roughly chop them. You can also swap the almonds for walnuts or other nuts you like, or seeds like sunflower and pumpkin.
Before cleaning the grill, use it to grill some vegetables such as zucchini, asparagus, or Portobello mushrooms.
adding chickpeas or white beans is a delicious addition and a great way to increase protein.
this dish is also fantastic as a salad. Add some apple cider vinegar and lemon juice, and let it chill until serving.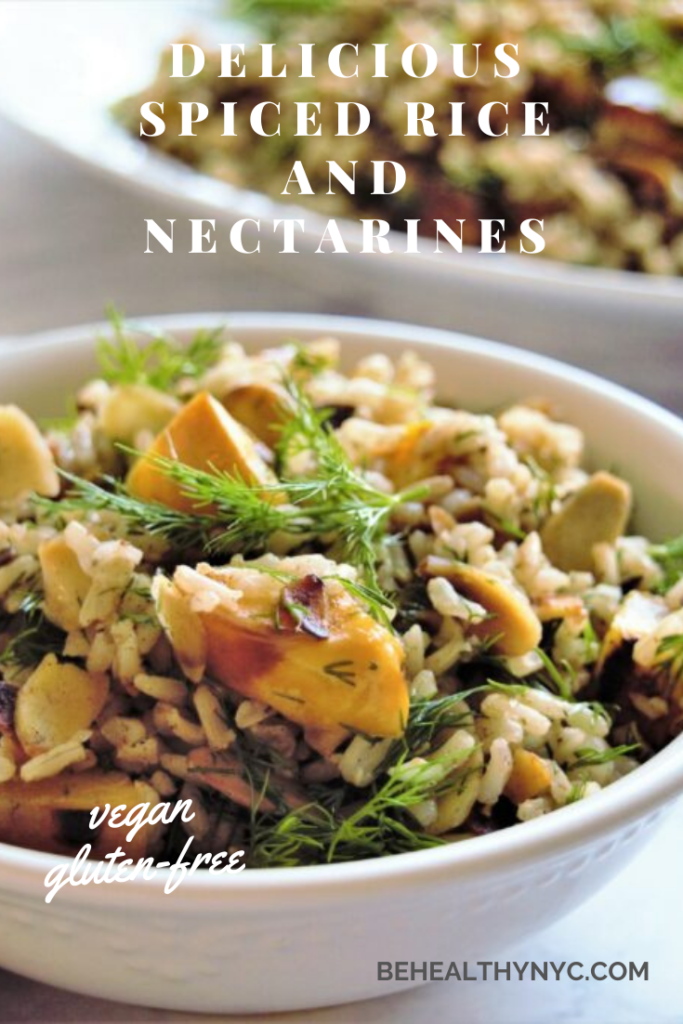 Spiced Brown Rice with Almonds and Nectarines
Ingredients
2

nectarines

cut into wedges

1-2

tablespoons

extra-virgin olive oil

2

teaspoons

ground cumin

1

teaspoon

cinnamon

a pinch o f cayenne pepper

sea salt to taste

3

cups

cooked brown rice

1/2

lemon

juiced

1/4

cup

sliced almonds

1/4

cup

dill

chopped
Instructions
Preheat a grill to medium high. Toss the nectarine wedges with olive oil, cumin, cinnamon, cayenne pepper, and salt.

Grill the nectarine wedges until marked, 2 to 3 minutes per side. Chop and toss with the rice, lemon juice, almonds, and dill.

Toss well to combine. Add more cinnamon, cumin, cayenne, or salt if needed. Serve at room temperature or warm.
---