Easy and Quick Peanut Sauce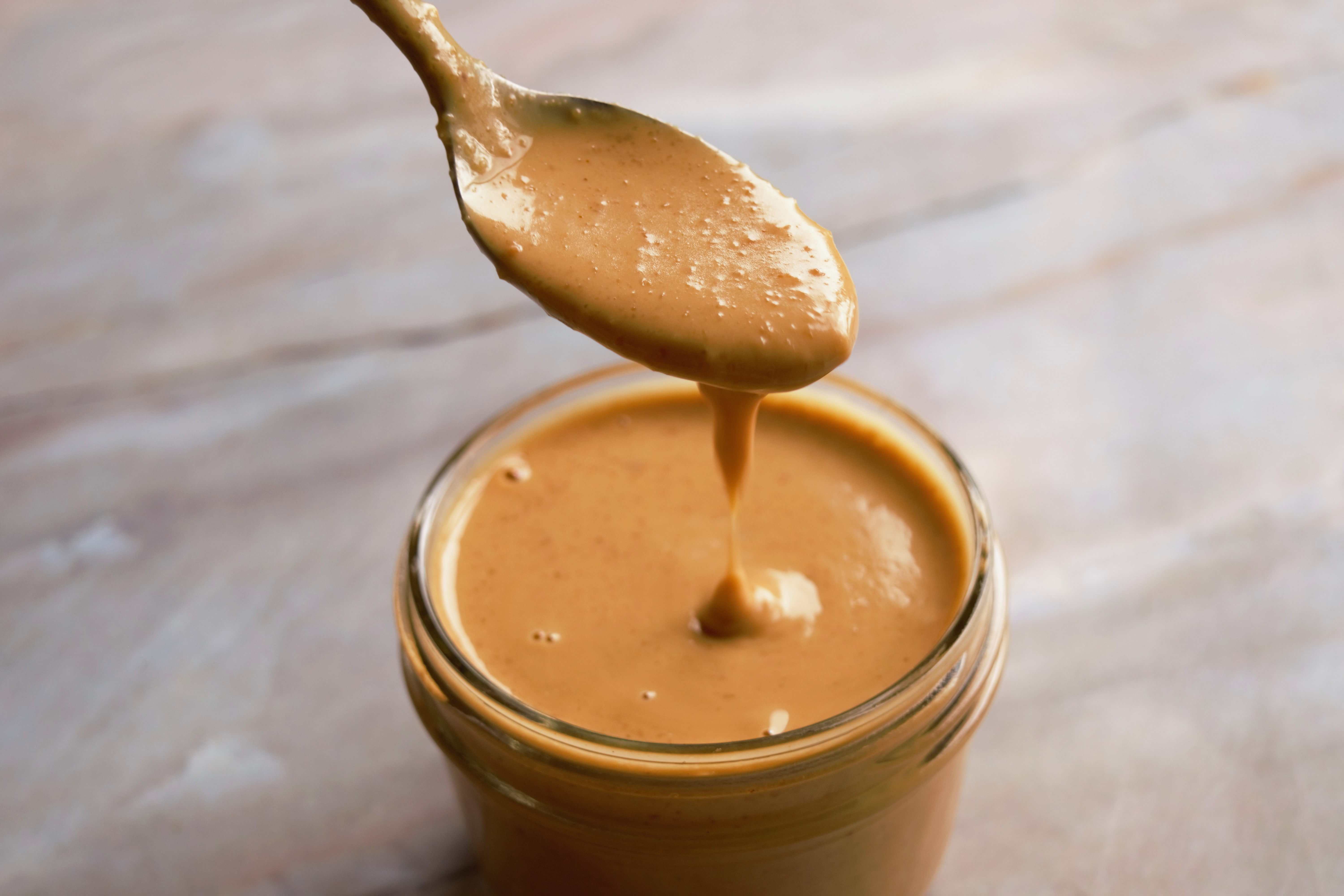 I love this easy and quick peanut sauce! It is great to dress salads, marinade tofu and tempeh, or make a soba noodle salad. It is a savory sauce great with Chinese dishes, but you can use the same recipe, add some maple syrup and sesame seeds, and it is a perfect Thai dipping sauce for Spring rolls.
Be aware that this quick and easy peanut sauce recipe calls for a whole cup of peanut butter and a tablespoon of sesame oil, which makes it highly caloric! The whole recipe makes a little over one cup, and it contains 1657.2 calories! If you divide this one recipe in ten, you still have 165.72 calories per serving. Maybe not the best dressing if you want to lose fat. I have a hard time controlling my urge to eat the whole thing! It is so good with tofu, noodles, and vegetable rolls!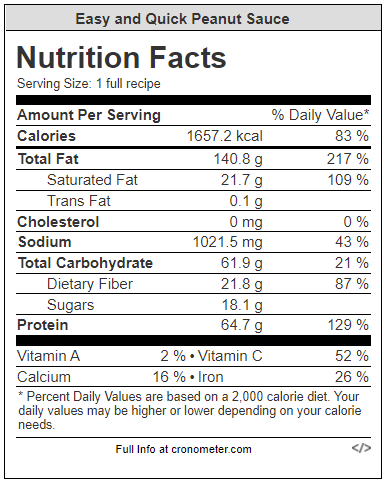 However, this higher-fat sauce can be made much lower-fat if you substitute the peanut butter for PB2. This stuff is amazing! It's basically powdered peanut butter, with 85% of the fat removed.
You mix it with water and use as you would regular peanut butter, and you can't tell the difference. Please note, this does not make it a fat-free sauce. It is still calorie dense, so use sparingly if weight loss is your goal.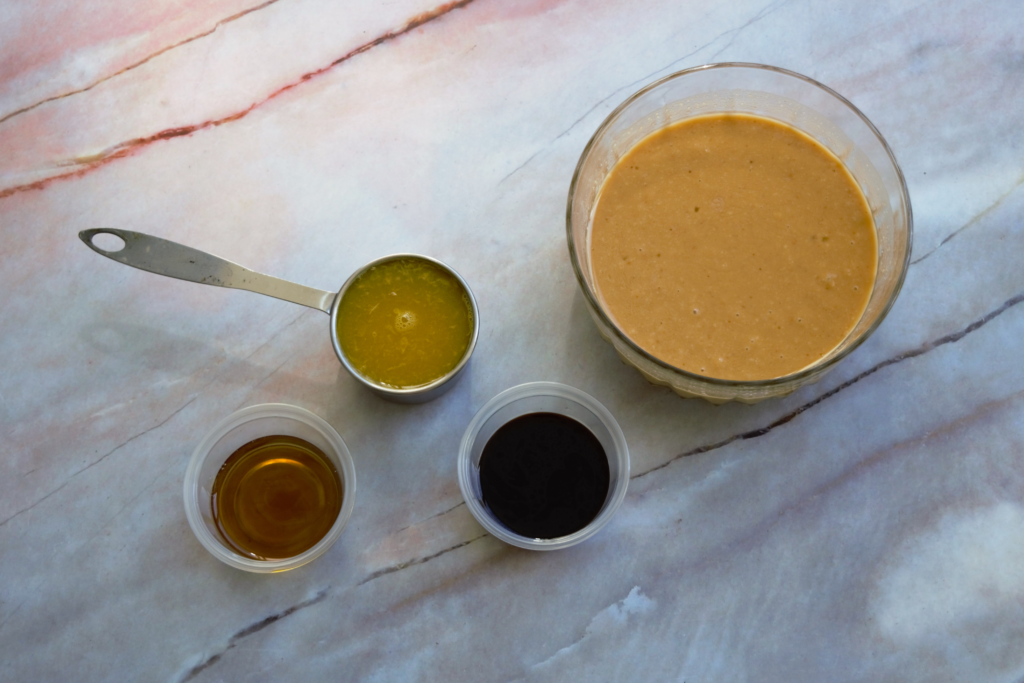 Easy and Quick Peanut Sauce
Ingredients
1

cup

natural peanut butter

¼

cup

orange juice

1

tablespoon

toasted sesame oil

1

tablespoon

tamari

Dash of cayenne pepper
Instructions
Combine all ingredients in a bowl and mix with a fork.

Add water in 1 tablespoon increments to reach desired consistency.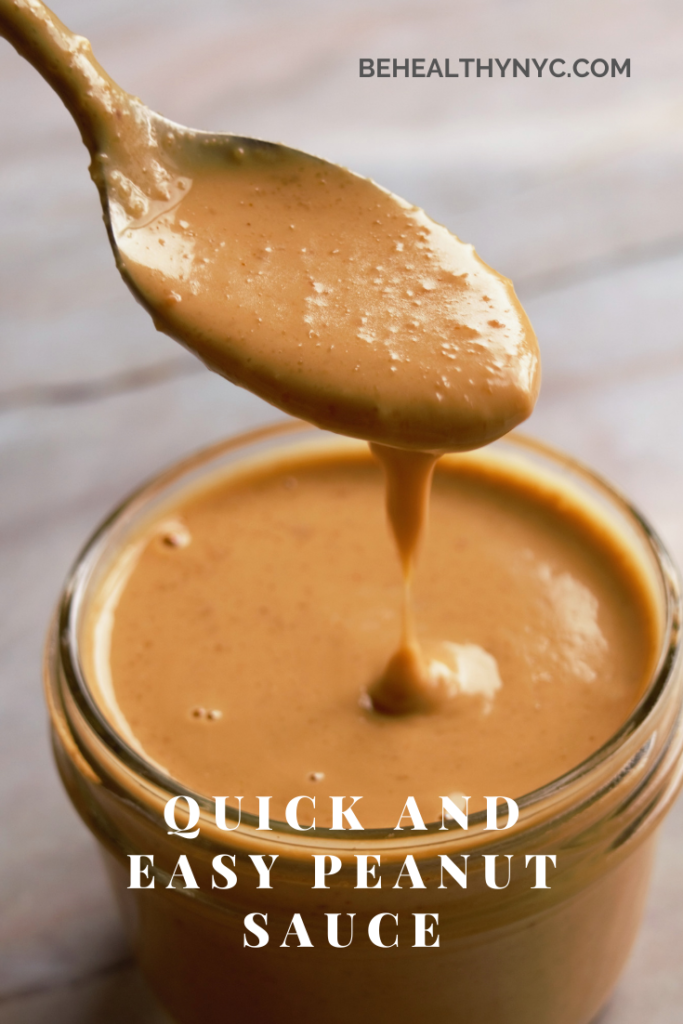 ---
more recipes you might like
---