Easy Vegan Dark Chocolate Ganache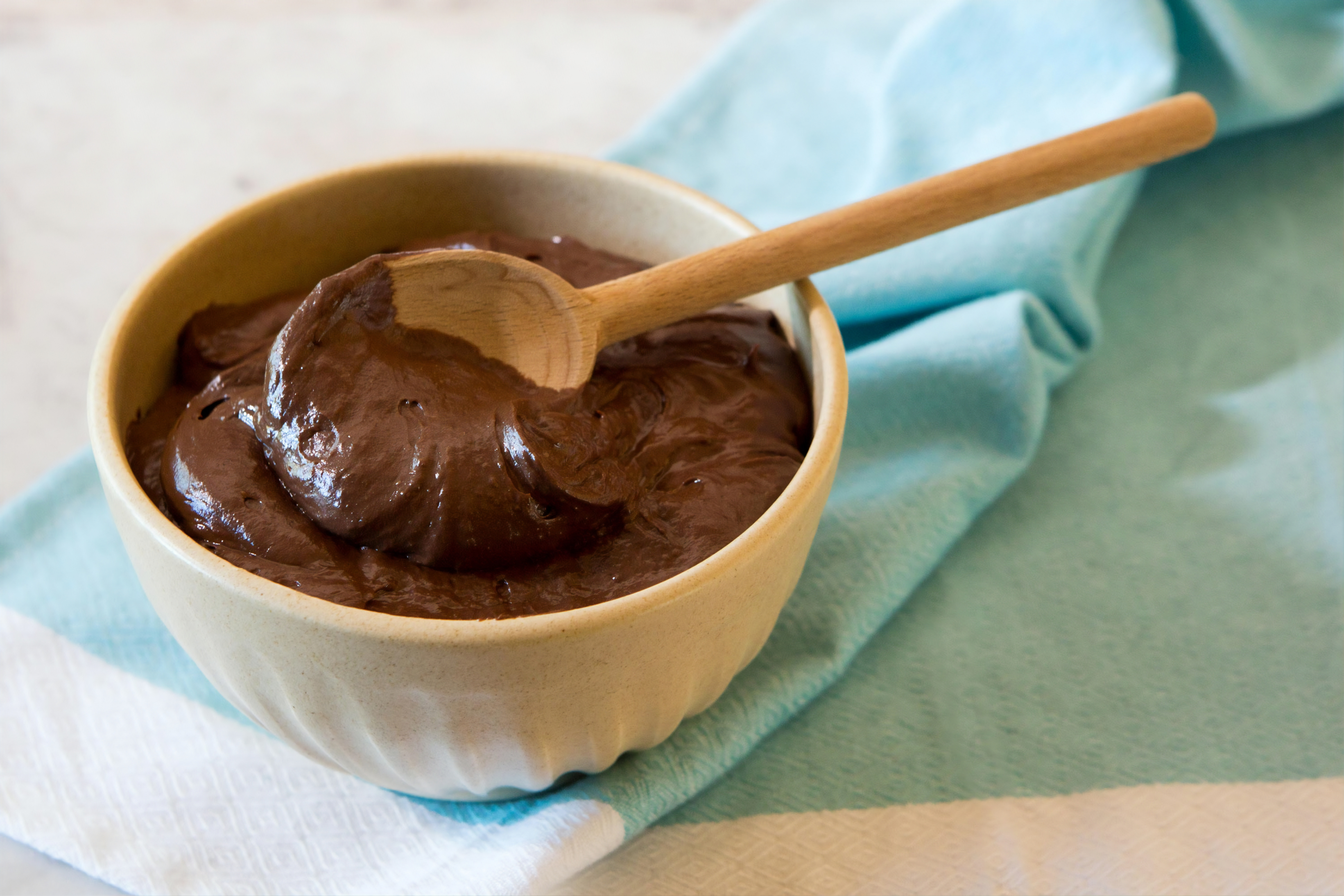 This easy vegan dark chocolate ganache is so smooth and versatile. I use it for everything: as a topping or filling for cakes and cupcakes, to pour over ice cream, as a chocolate fondue, to drizzle strawberries and other fruits, and for pancakes and waffles. Ganache is original of France and is a glaze made with equal parts of cream and chocolate. This recipe uses coconut milk instead of cream, and, although not necessary, vegan butter.
The butter makes it velvety and super smooth, but I have made it without it and it came out great. With the original French recipe there is the risk of not achieving a smooth and silky consistency, but a granny and broken instead. I don't why this happens, but with this recipe it always comes out great.
It is very easy to make and all you need is three ingredients:
a good quality vegan dark chocolate
a full fat can of coconut milk
vegan butter or margarine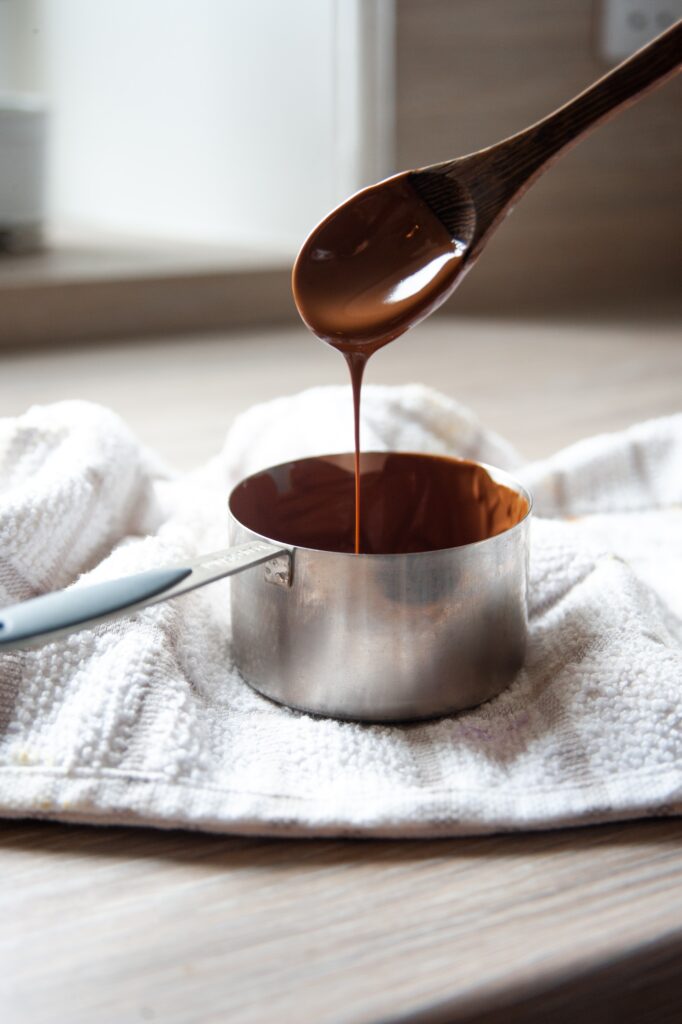 how to make this Easy Vegan Dark Chocolate Ganache
Using a serrated knife, a very clean cutting board (preferably one used only for fruits, so you don't end up with a ganache that tastes like onions and garlic!), chop the block of chocolate in small pieces. I also like to grate it using a vegetable grater.
Put the chocolate pieces into a glass or stainless steel bowl over a saucepan filled with water or low-medium heat. This is called a bain marie and it is a gentle heating method to melt butters, chocolate, or to keep food warm without further cooking. It is important to keep the flame low so the chocolate won't burn. Stir the chocolate until completely melted. Combine the coconut milk and vegan butter, gently folding with the melted chocolate. Let it cool at room temperature or chill it. Refrigerate leftovers in a jar; it will keep for at least a couple of weeks. To rewarm, place the jar in a saucepan half-filled with simmering water, or uncover and heat in microwave at low heat.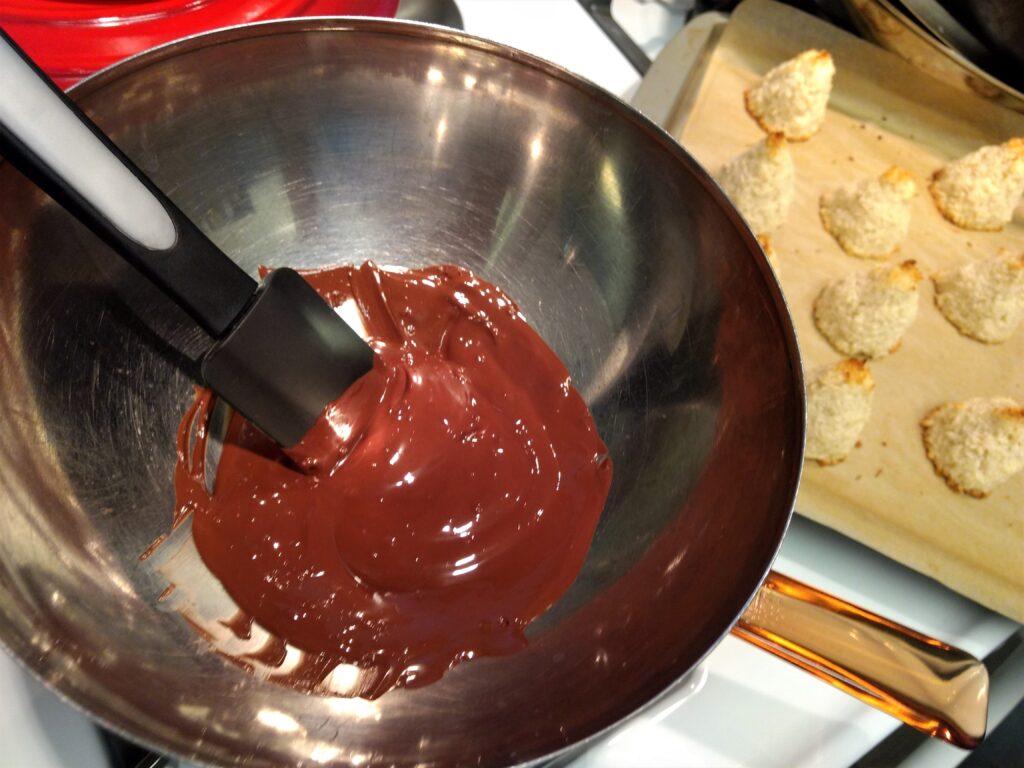 Easy Vegan Dark Chocolate Ganache
Ingredients
8

ounces

semisweet or bittersweet vegan chocolate

chopped

¾

cup

coconut milk

not light

2

tablespoons

cold unsalted dairy-free margarine
Instructions
Place chopped chocolate in a medium stainless steel bowl. Set aside.

Heat coconut milk and margarine in a medium saucepan over medium heat. Bring just to a boil. Immediately pour boiling mixture over chocolate and let stand for 5 minutes without stirring.

Swirl mixture until blended and smooth. Let sit until it begins to thicken. Pour over cooled cakes, brownies, pies, spreading evenly, or as a dip for fruits.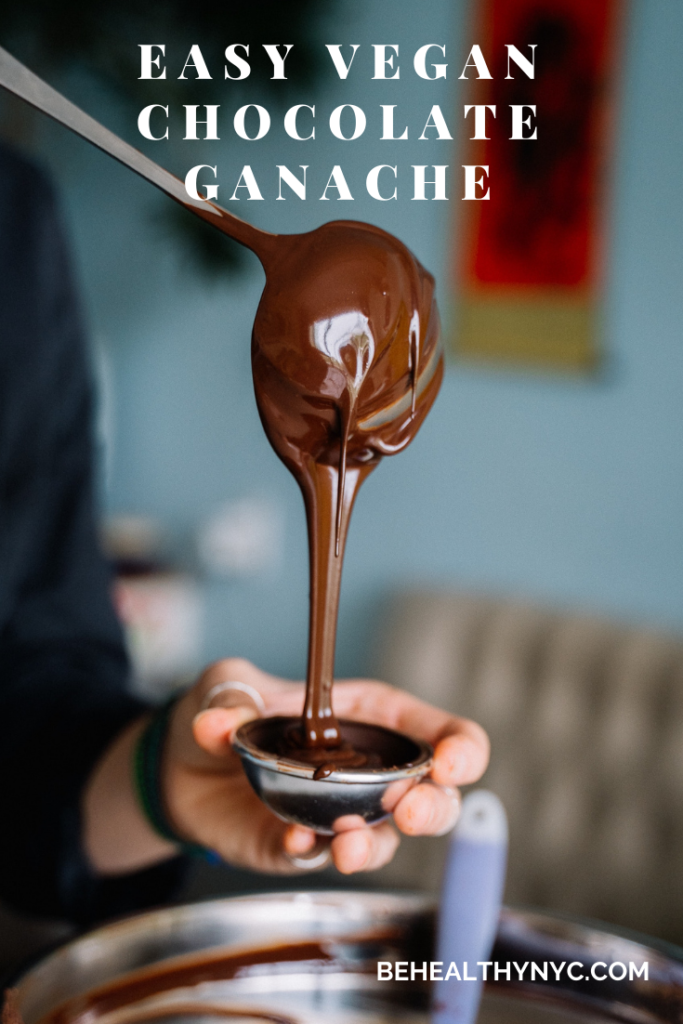 ---
more recipes you might like
---