Vegan Blueberry, Apples and Coconut Crumble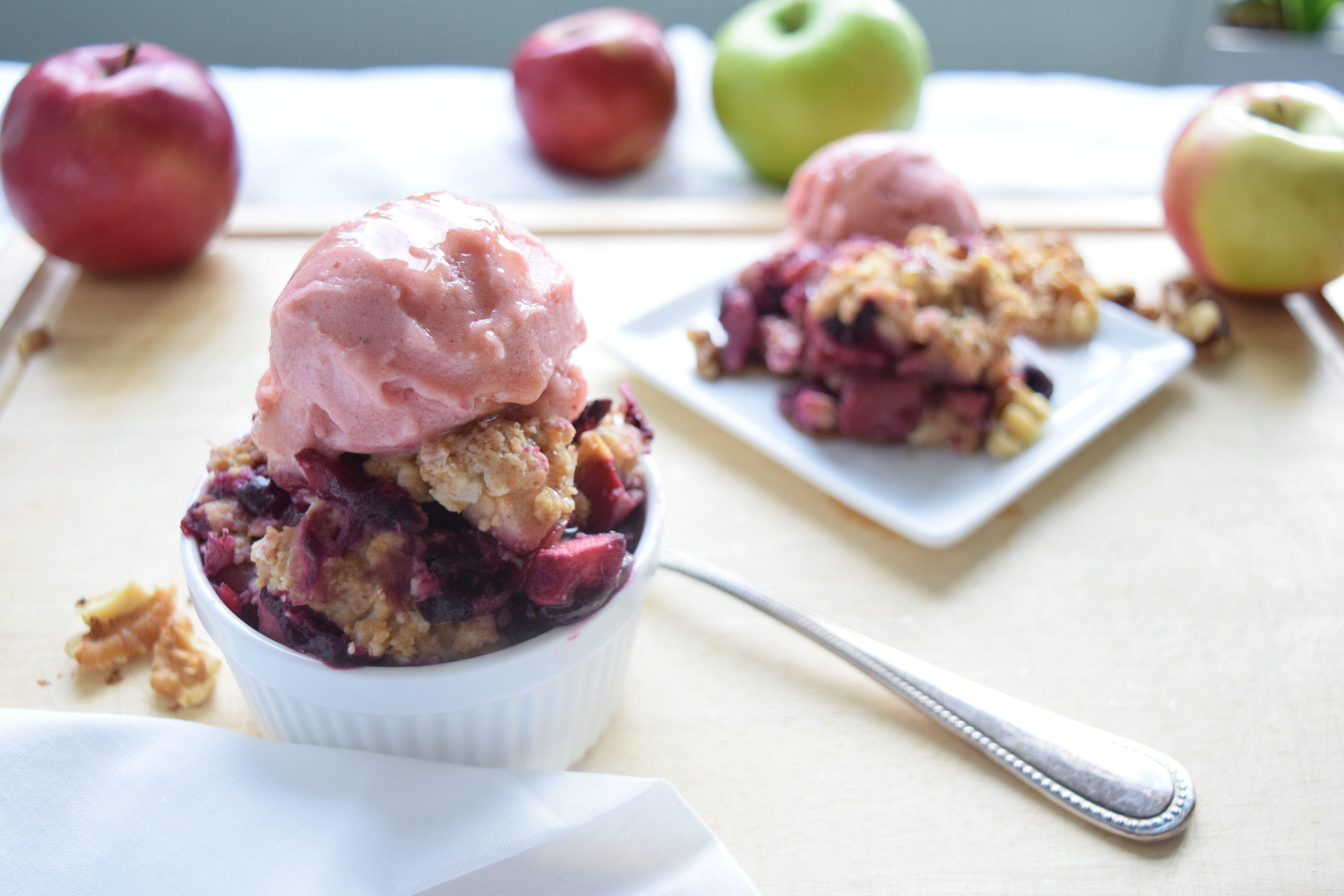 I love how this vegan blueberry, apples and coconut crumble came out!
Make this vegan blueberry, apples, and coconut crumble was a great idea, I don't know why it took me so long! I'm happy I saved the recipe and didn't toss it because it was not vegan.
I had to change a lot of the original ingredients as it was not vegan at all. I love how crumbles are so simple and straightforward! All you need is sugar (a good kind, not refined, such as maple or coconut), fruit and fat. I bet this vegan blueberry, apples, and coconut crumble is as good as the original version that contains dairy.
This recipe is from Donna Hay, and it was on my "to cook" folder for years. I have no idea from what magazine I got it.
I am so happy this fantastic recipe was finally made! And I will make it over and over again!
The ice cream is just bananas and strawberries blended with a little bit of maple syrup.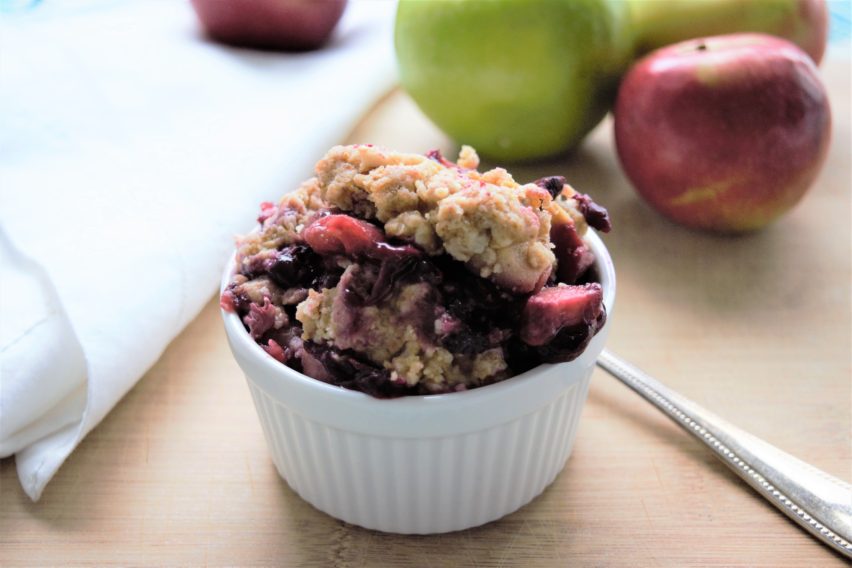 Vegan blueberry, apples, and coconut crumble
When I saw this recipe on an old magazine cut out, I had to try to veganize it!
I love how easy this recipe is, and it takes no time! Next time I make this recipe, I will try a gluten free crumble. I am sure it will taste amazing.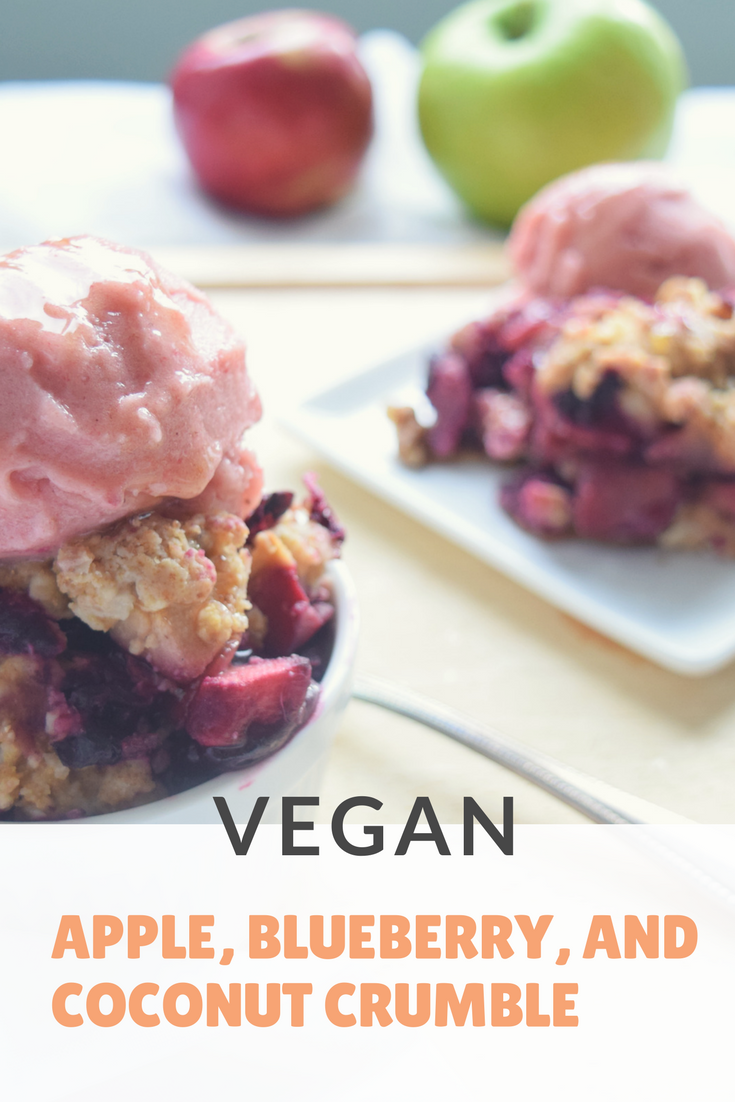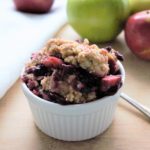 Vegan Blueberry, Apples, and Coconut Crumble
This recipe is from Donna Hay, veganized!
Ingredients
1/3

cup

coconut or maple sugar

2/3

cup

shredded coconut

1

stick

vegan, unsalted butter, melted

1/2

cup

all-purpose flour

1/4

cup

almond flour

1/4

cup

rolled oats

1

teaspoon

vanilla extract

4

Granny Smith apples, peeled and chopped

3

cups

blueberries
Instructions
Heat the oven to 350°. Add 1/3 cup sugar, coconut, butter and flours to a bowl and rub with fingers until mixture resembles coarse breadcrumbs.

Place 1/2 cup sugar, vanilla, apples, and blueberries in a bowl and mix to combine. Spoon into a 10-inch baking dish or pie plate.

Sprinkle crumble mixture on top and bake 20 to 25 minutes or until golden.
---
more recipes you might like
---