Vegan Acorn Squash with Jalapeño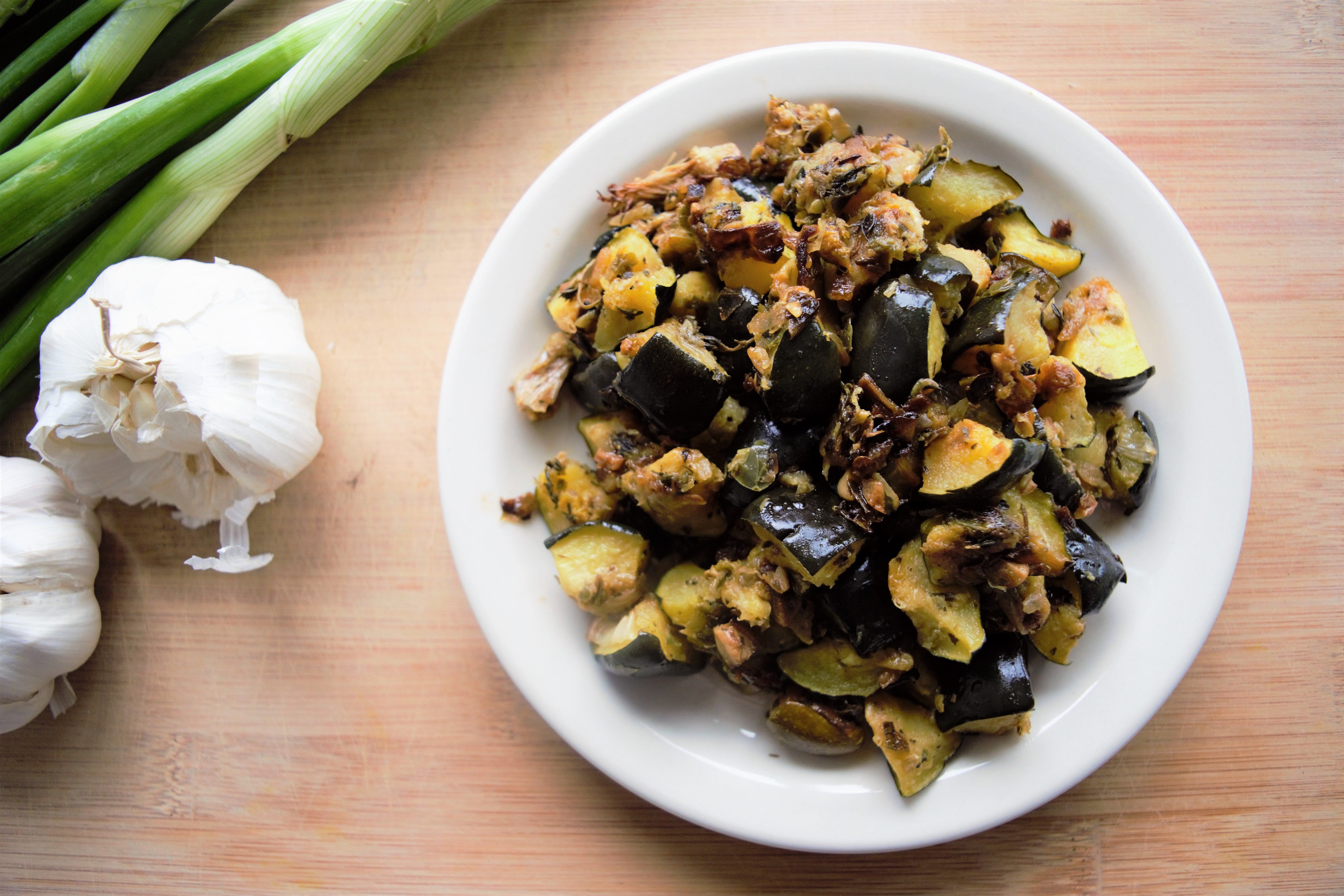 This roasted acorn squash with jalapeño is a must-make side dish for all occasions.
From all the amazing recipes I have for acorn squash, and this one is by far my favorite. It is the simplest and easiest recipe to make! Just add all ingredients to a baking sheet or cast-iron pan and bake! Every time it comes out perfect.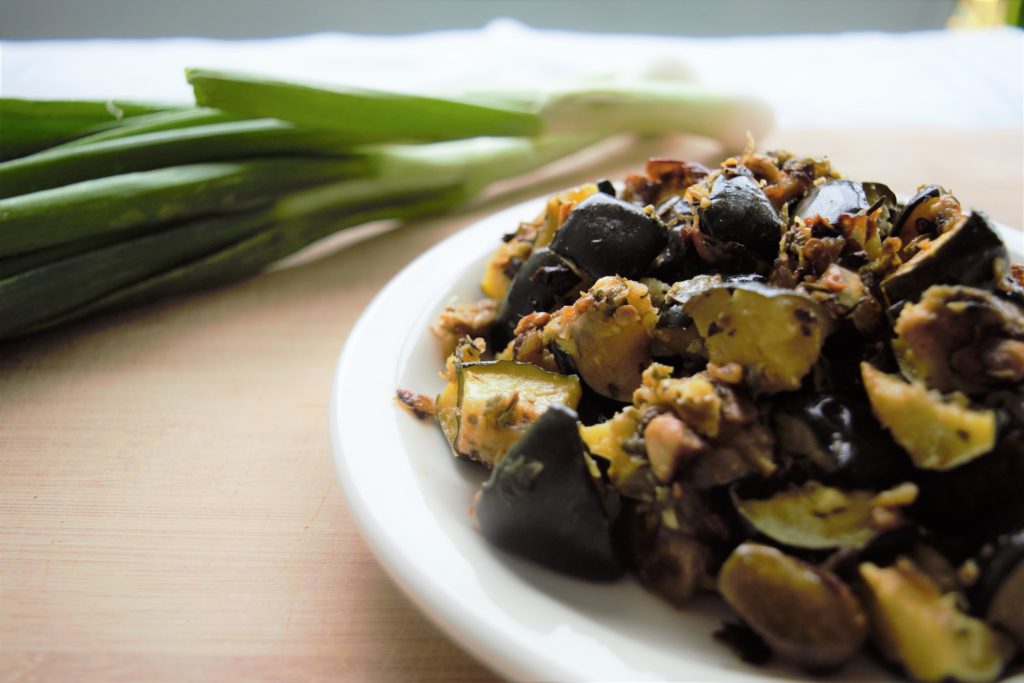 You can serve it as a side dish as it is, or add some tofu, or chickpeas, or apples! I love having this acorn squash with jalapenos all year around, but I indulge throughout the cold months from October to March. The roasted acorn added to stews, soups, or chilis is a great idea!
Try making it with different kinds of onions. Red onions are also fantastic instead of shallots.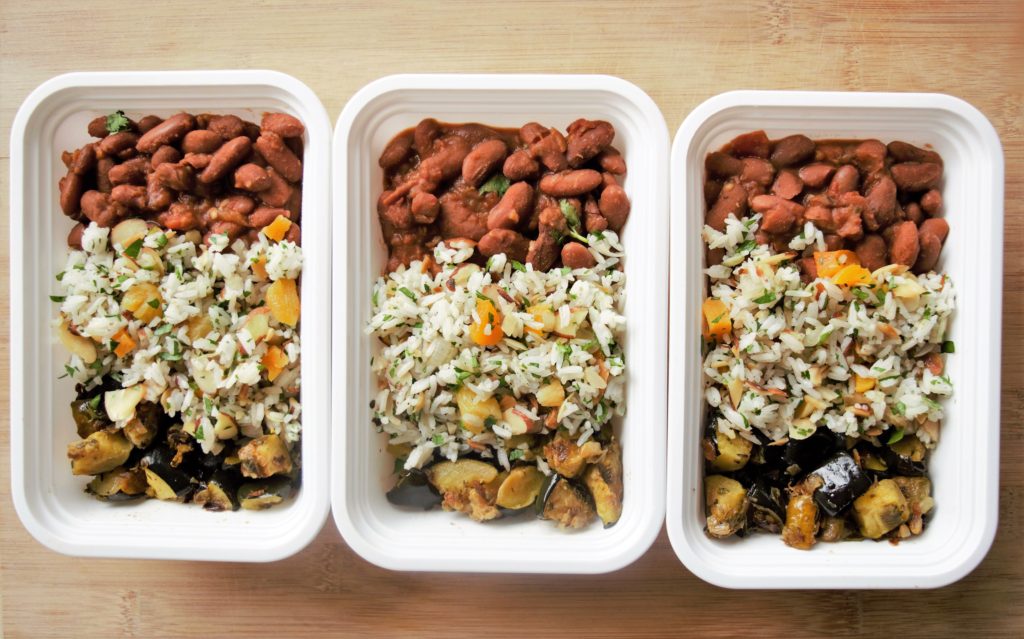 This is one of my go-to recipes and I make it quite often for my meal prep; it is from the Food Network Magazine, and it is delicious as a side dish! In this meal prep. I have roasted acorn squash, apricot and almond rice, and refried beans.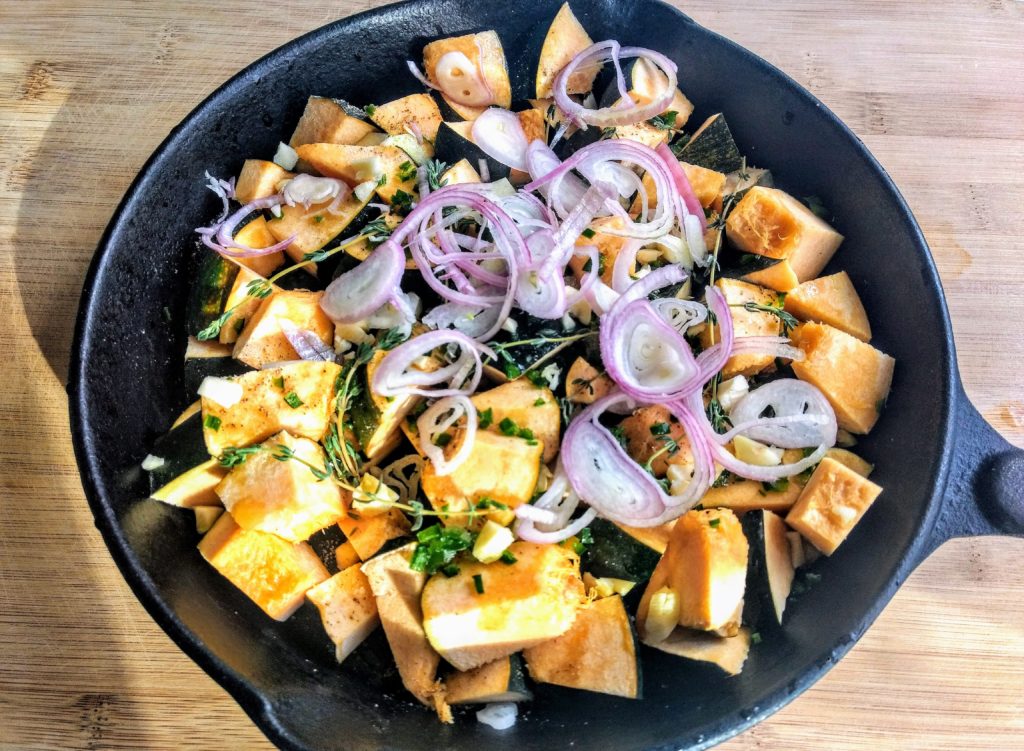 Roasted Acorn Squash with Jalapeño

Vegan Roasted Acorn Squash with Jalapeño
Ingredients
1

medium

1 acorn squash, seeded and cut into cubes 1 shallot, sliced 1 tablespoon minced garlic 1 jalapeño, seeded and minced 4 sprigs thyme 2 tablespoons extra virgin olive oil salt and pepper to taste

1

(about 1/2 cup)

shallot, sliced

1

tablespoon

minced garlic

1

jalapeño, seeded and minced

4

sprigs thyme

2

tablespoons

extra virgin olive oil

salt and pepper to taste
Instructions
Preheat oven to 425°. Toss all ingredients together, season with salt and freshly ground pepper to taste, and transfer to a rimmed baking sheet. Roast, stirring occasionally, until the squash is browned and tender, about 25 minutes.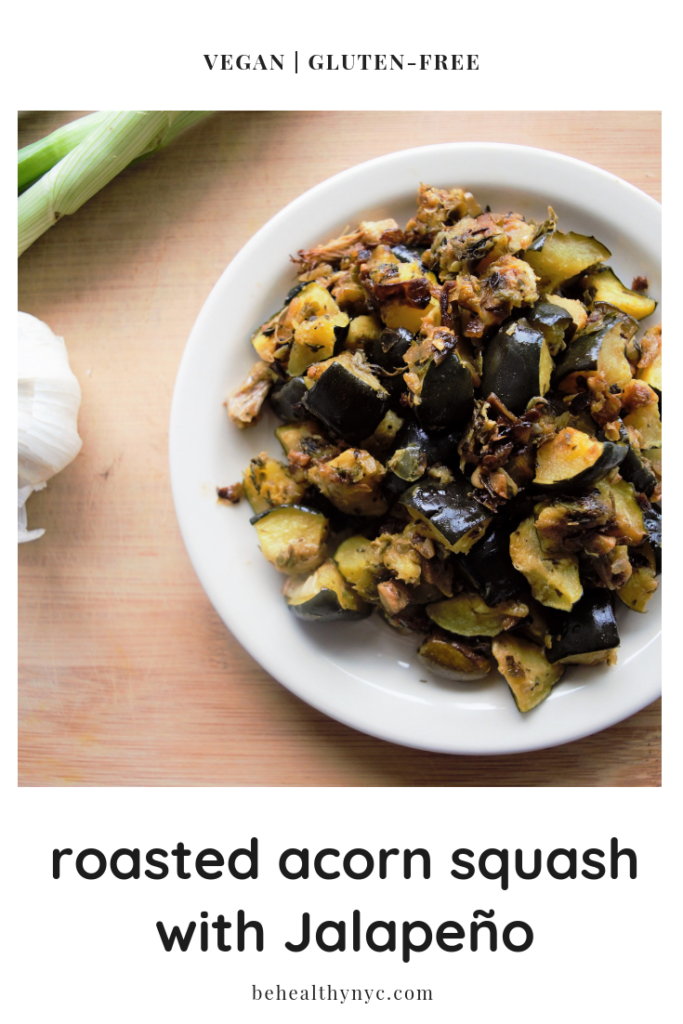 ---
more recipes you might like
---