Raw Vegan Chocolate Chip Ice Cream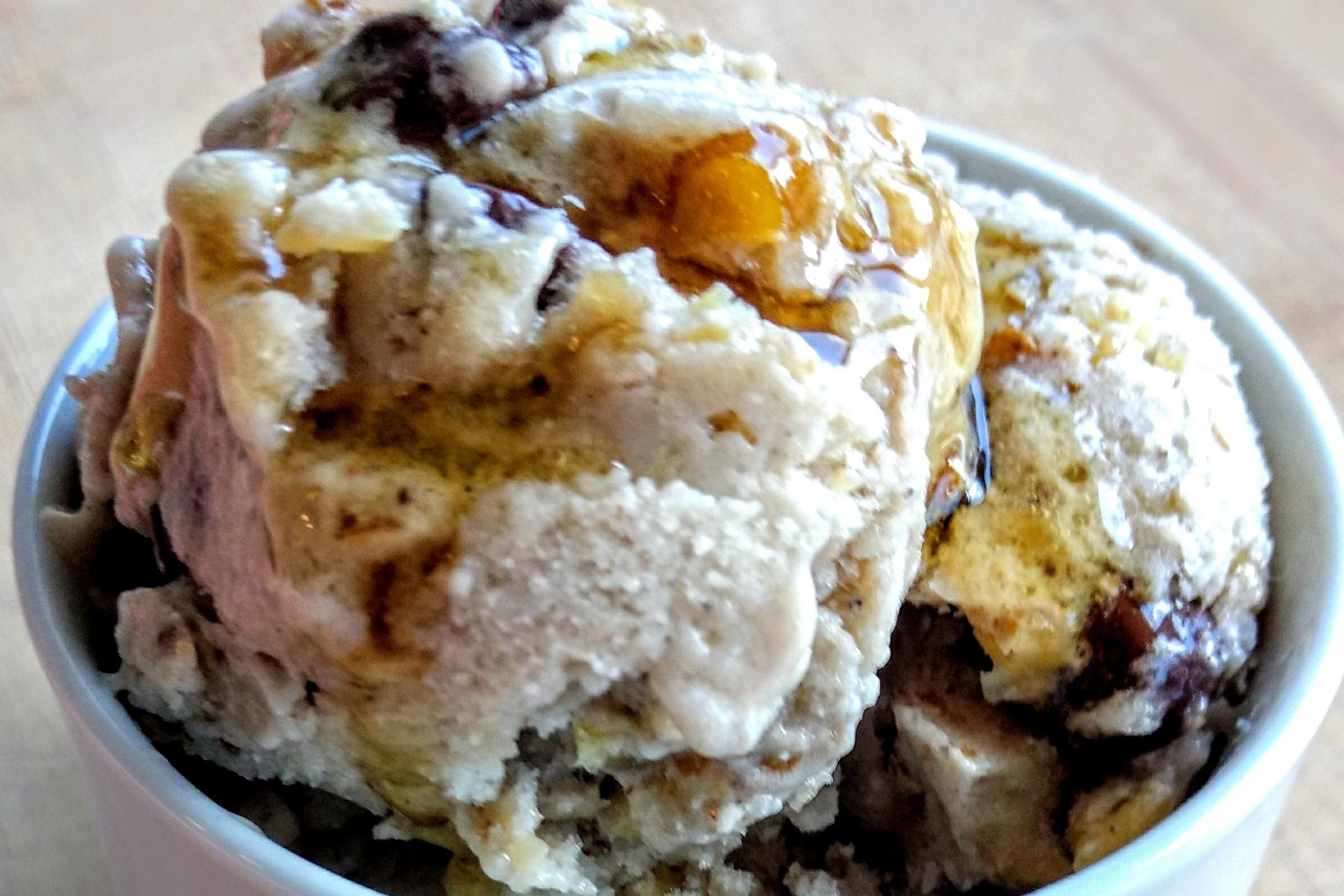 Every time I see ripe bananas on my grocery store I buy them so I can make this delicious raw vegan banana-chocolate chip ice cream. No matter if I already have my fridge packed with bananas, I always make room for more! I eat bananas every day and love to freeze them so that I can make smoothies, banana bread, pancakes, ice cream and as a substitute for eggs. So if you see some brown bananas in your supermarket get them! Just make sure you peel them. They might look sad, but when they are brown, the sugar content is higher, which perfect for ice cream and cakes. And they are also cheaper!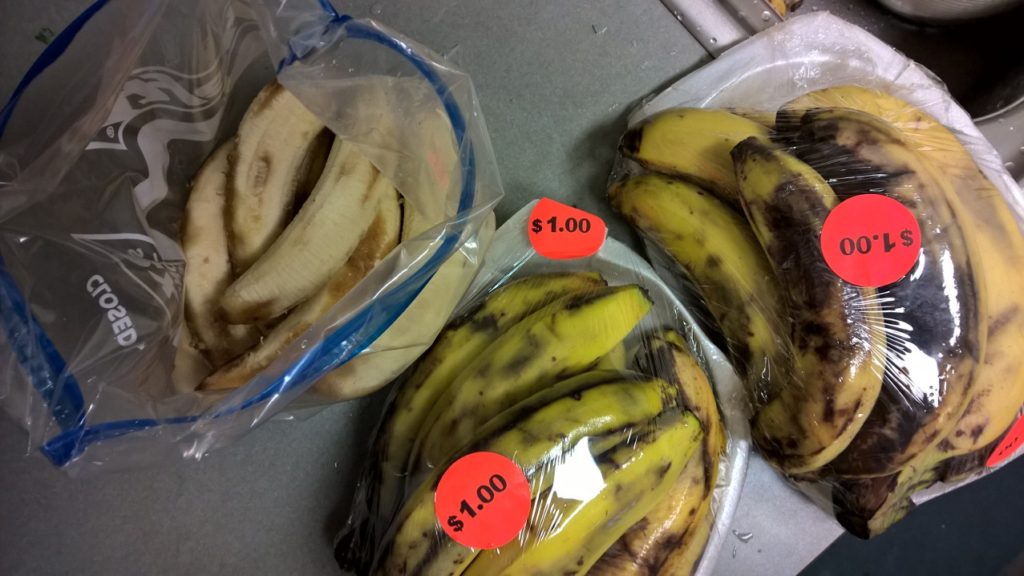 Raw Vegan Banana Chocolate Chip Ice Cream

Store your bananas peeled in a Ziploc bag; the will be perfect for about two months. What makes this ice cream so perfect is the sweetness. The sugar from the bananas and the drizzled maple is satisfying and good for you! All kids that tried this ice cream loved it, and you are feeding a healthy snack free of refined and processed ingredients so they can eat as much as they want! There is no cholesterol and animal fat, and the fact it is a whole food with all the fiber it satisfies and fills you, so most likely you won't overeat.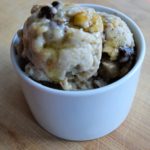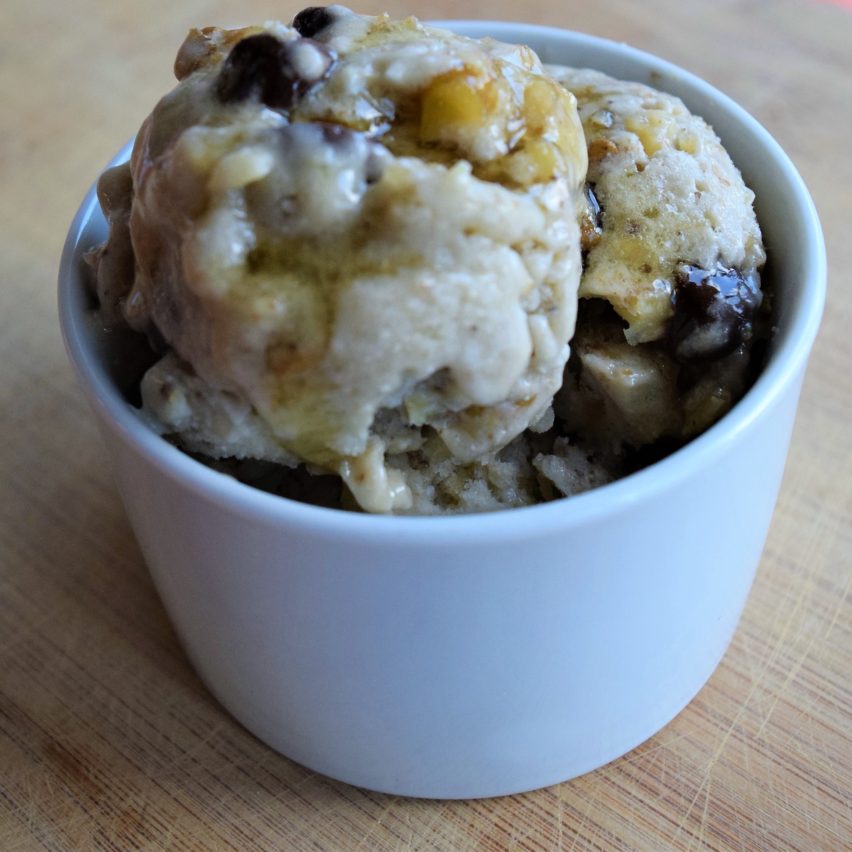 Raw Chocolate Chip Ice Cream
Ingredients
3

ripe bananas

1/2

cup

walnuts, chopped

1/2

cup

vegan chocolate chips
Instructions
Combine all ingredients in a food processor and process until smooth. Transfer to a container and freeze until firm.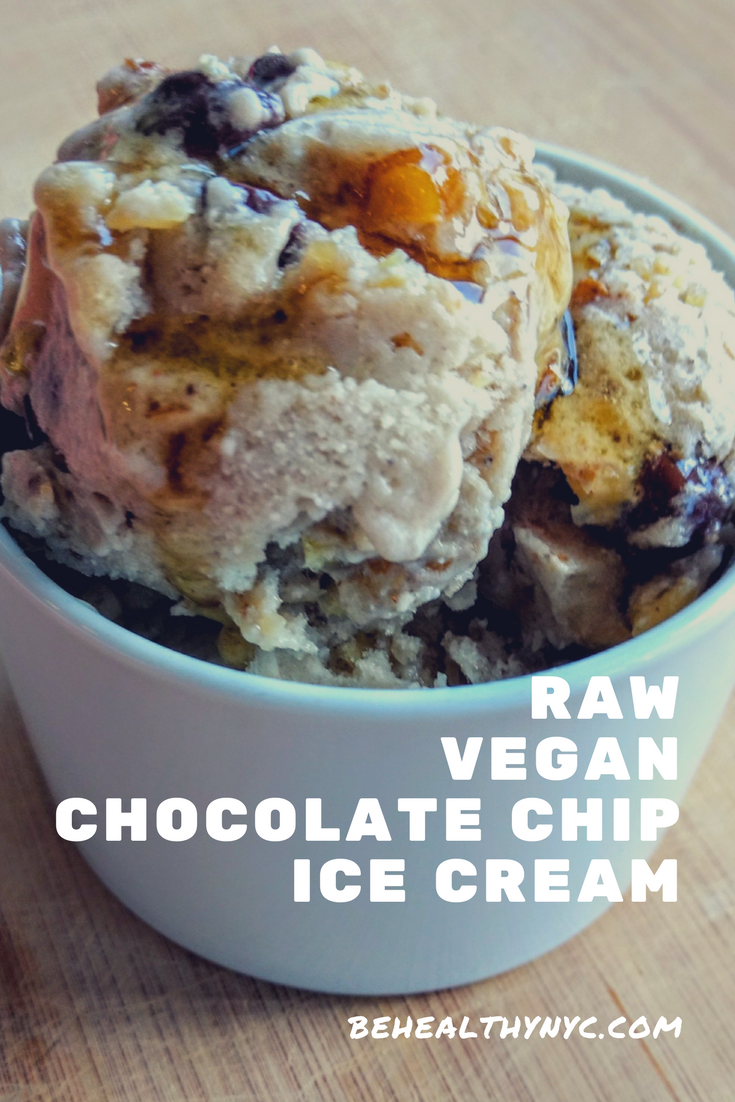 ---
more recipes you might like
---