Vegan Takeout-Style Sesame Noodles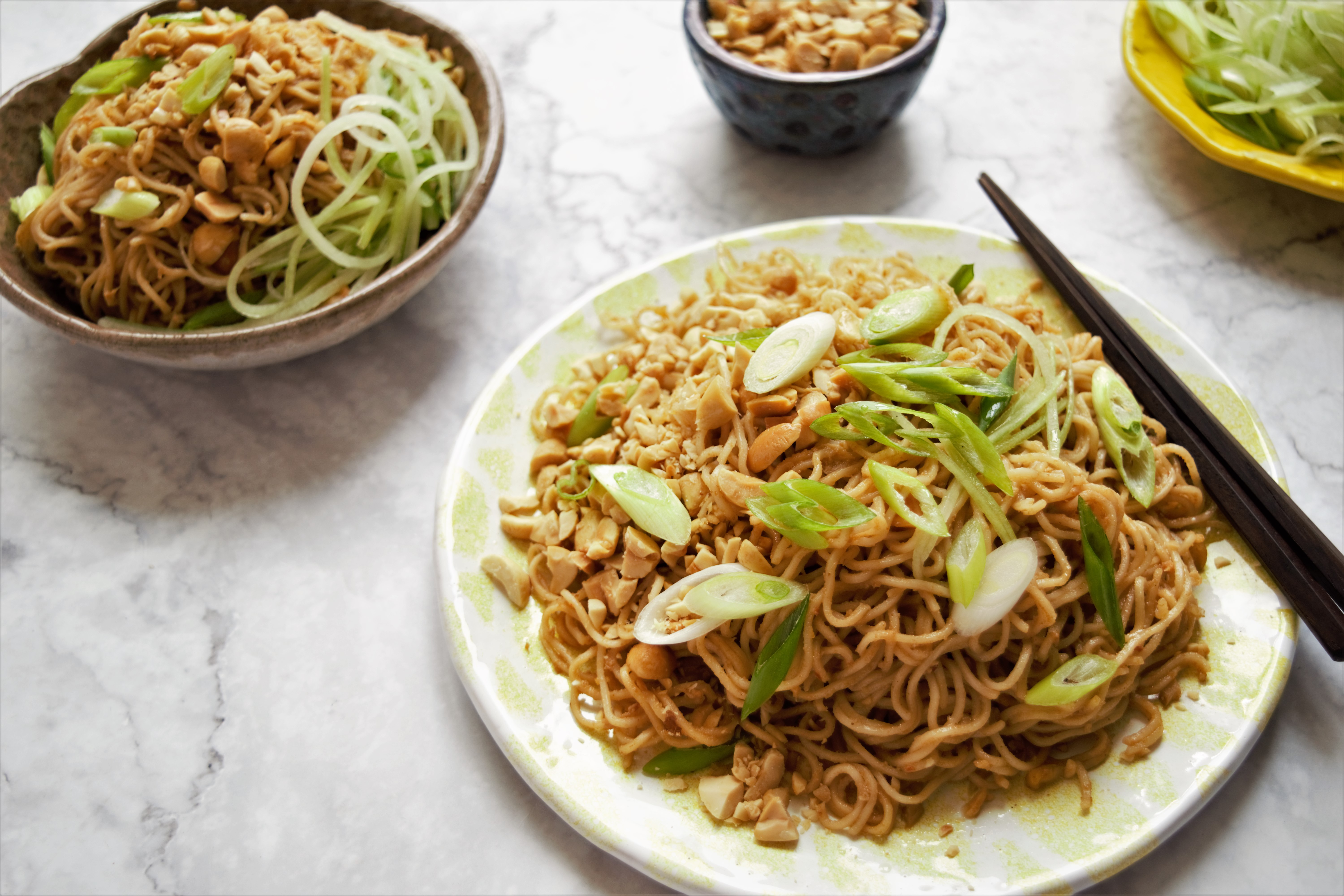 This vegan takeout-style sesame noodles is one of those classic recipes you must make. I got this recipe from the New York Times newsletter some time ago. When I read the ingredients and saw that it called for sesame paste, I was intrigued. I never heard about sesame paste, so I had to find out what makes it different than tahini.
I am so happy I didn't give up on this delicious recipe! Takeout-style sesame noodles is one of my favorite comfort foods, but I never get them from Chinese restaurants as they are never vegan, or healthy. Most places uses cheap commercial sauces and canola oil; it still tastes great, but by making my own I am sure of the quality of every ingredient.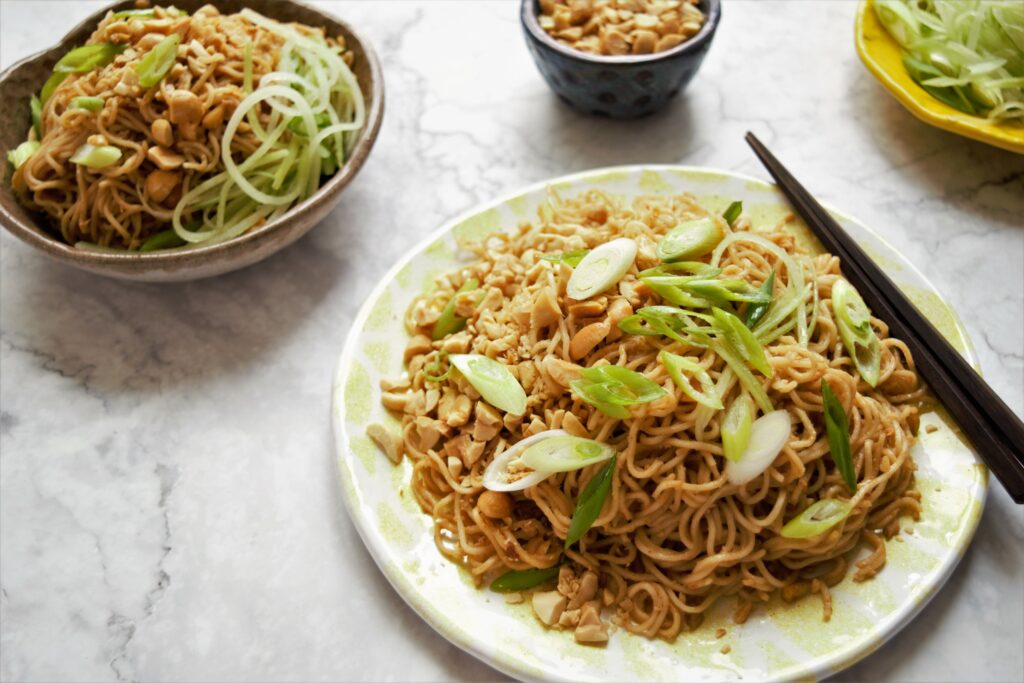 The sesame paste turned out to be impossible to find. I went everywhere, from specialty stores such as the International Market by Port Authority to Kalusthyans. Even H Mart didn't have it. So, after some research, I discovered that the difference between tahini and sesame paste is that on the sesame paste the seeds are toasted, while tahini is made with raw seeds.
how to make sesame paste
Using my cast-iron skillet over medium-low heat, I toasted 2 cups of raw sesame seeds until golden, stirring the whole time so they wouldn't burn or become unevenly dark. The entire process took about 20 minutes.
After the seeds cooled down a bit, I ground them in a food processor until I got a paste similar to the consistency of creamy peanut butter.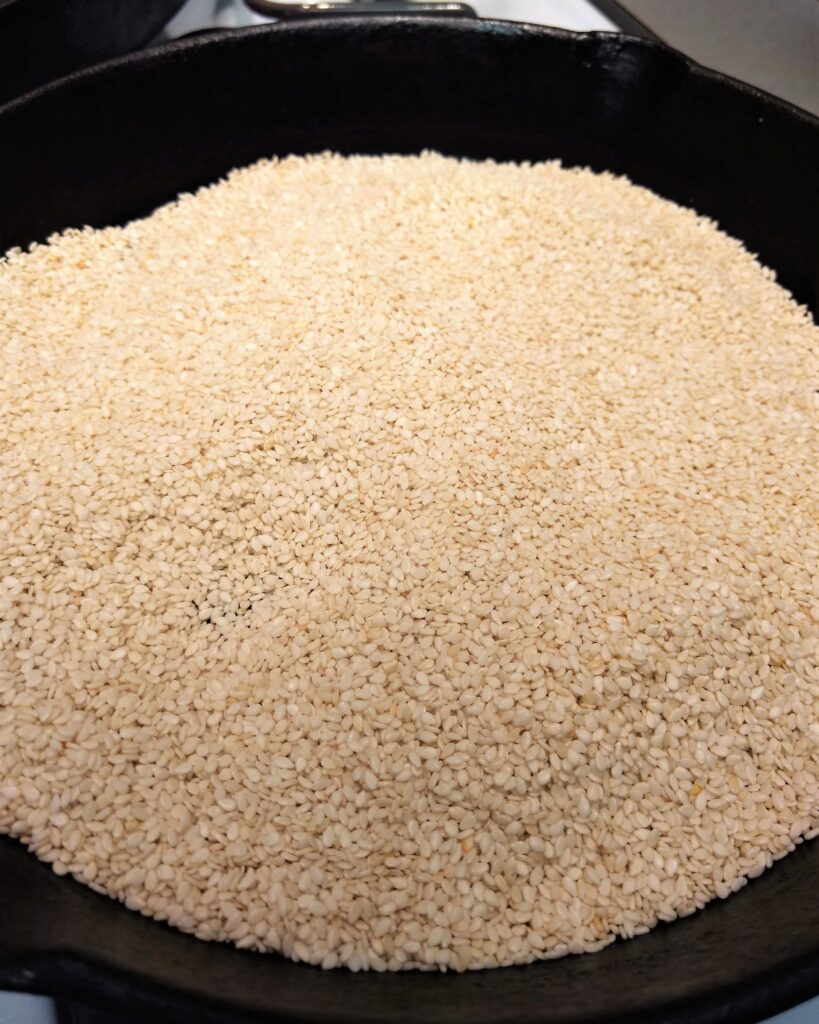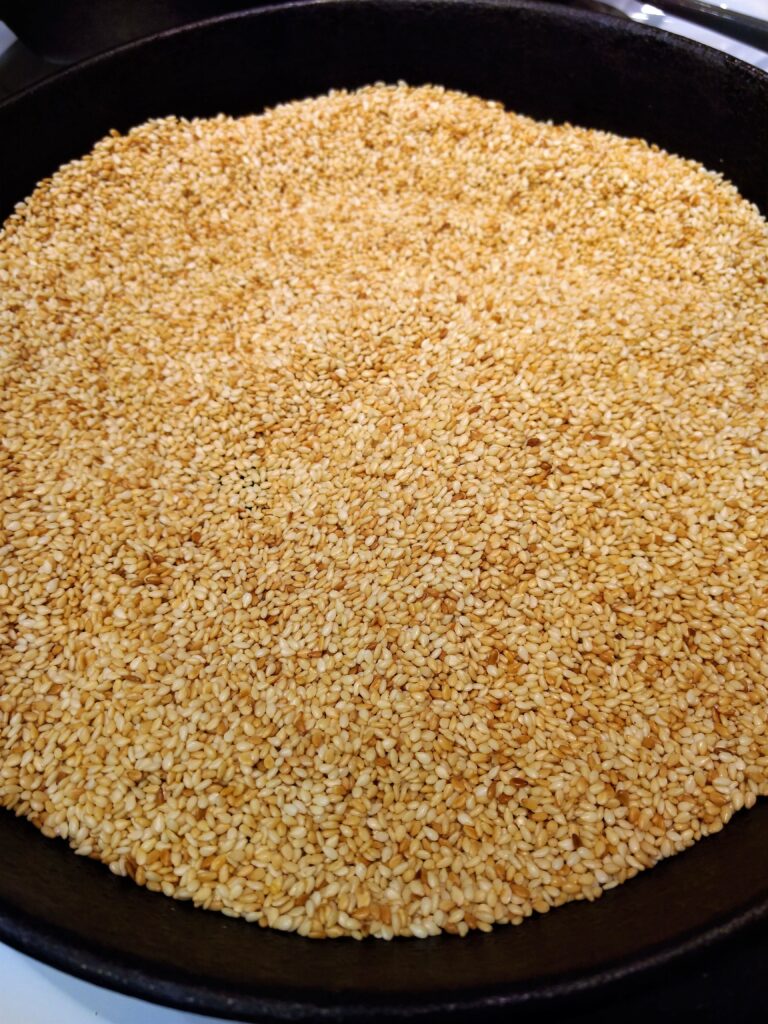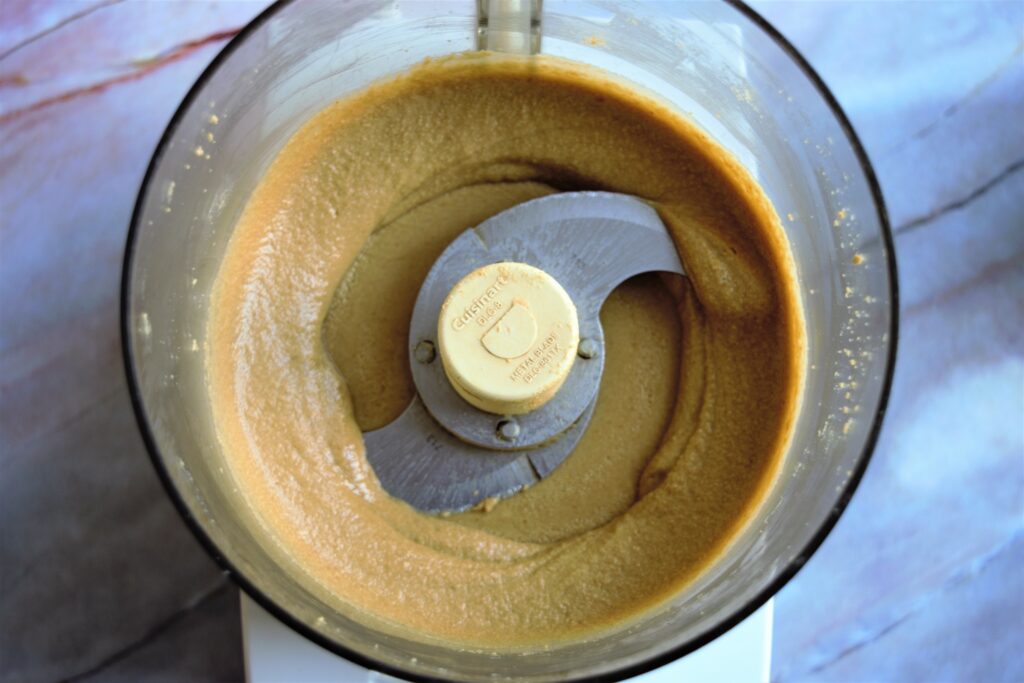 The sauce is what you expect: it's creamy, tart, and sweet. I make a double or triple batch so I can add it to vegetable stir-fries, tofu, tempeh, and veggie rolls. The problematic ingredient is the Chinese vinegar. I bought one that most likely is Korean, but it has a great flavor or and even if it isn't the right one, I like it a lot.
While I was at the H Mart market i bought some nice chili pastes, and added a lot more than the recipe suggests. I love spicy foods, and know that most recipes are mild so you can adjust to your taste. So make sure you taste the the sauce and adjust the seasoning before you add to the pasta.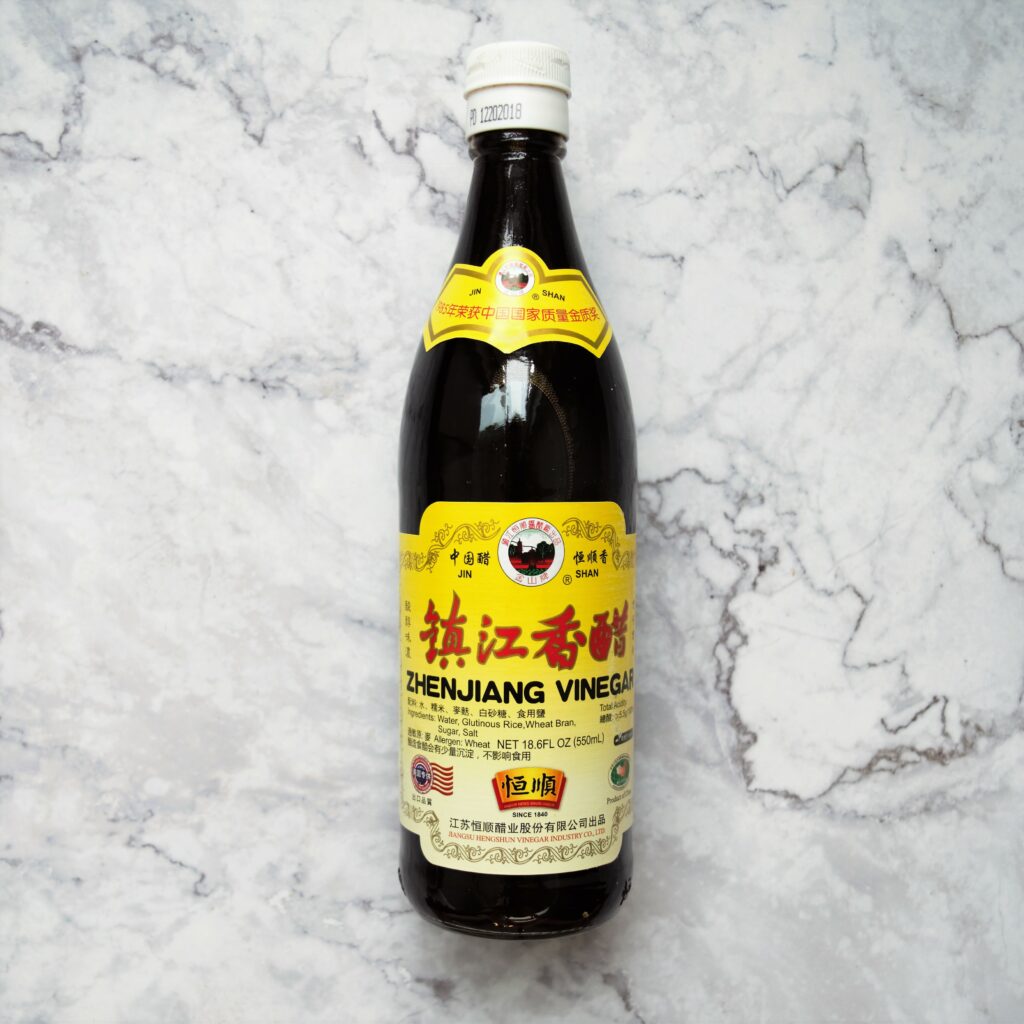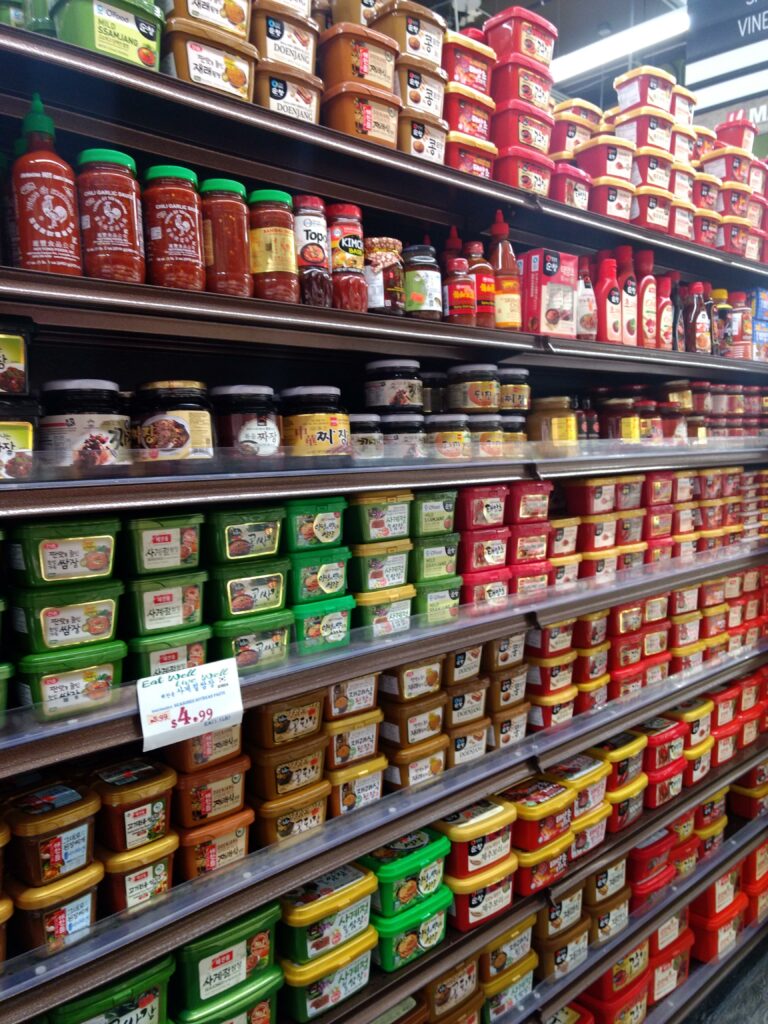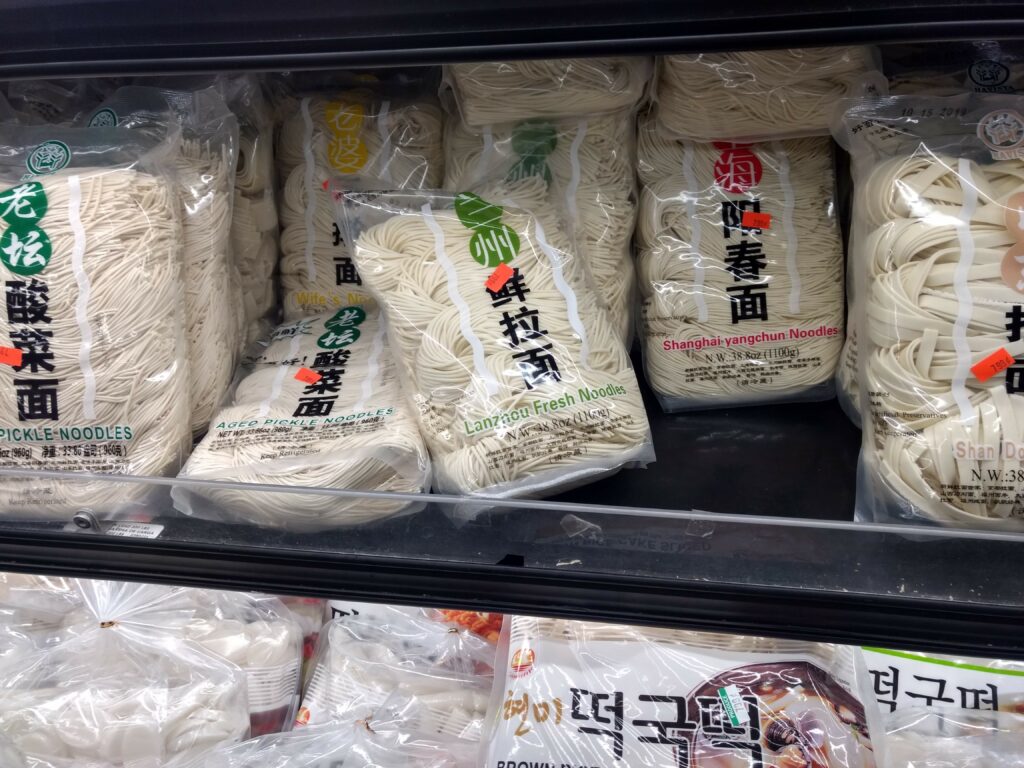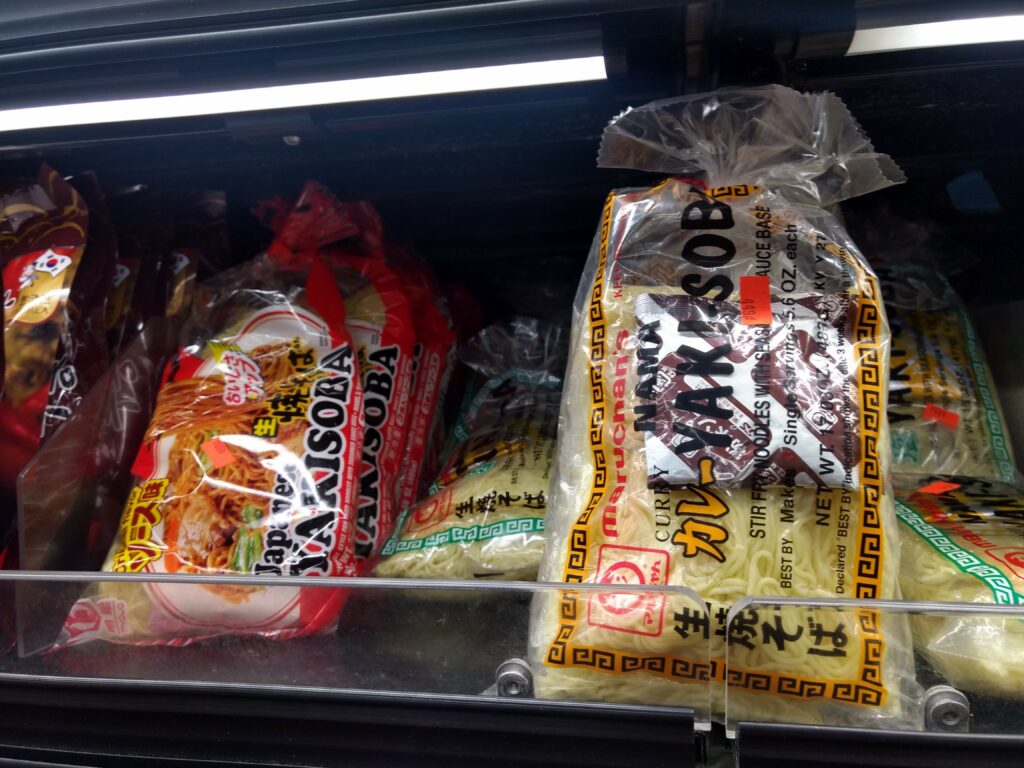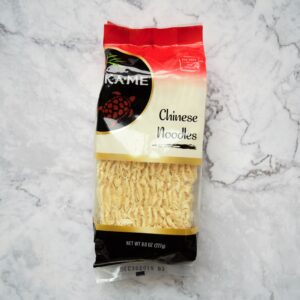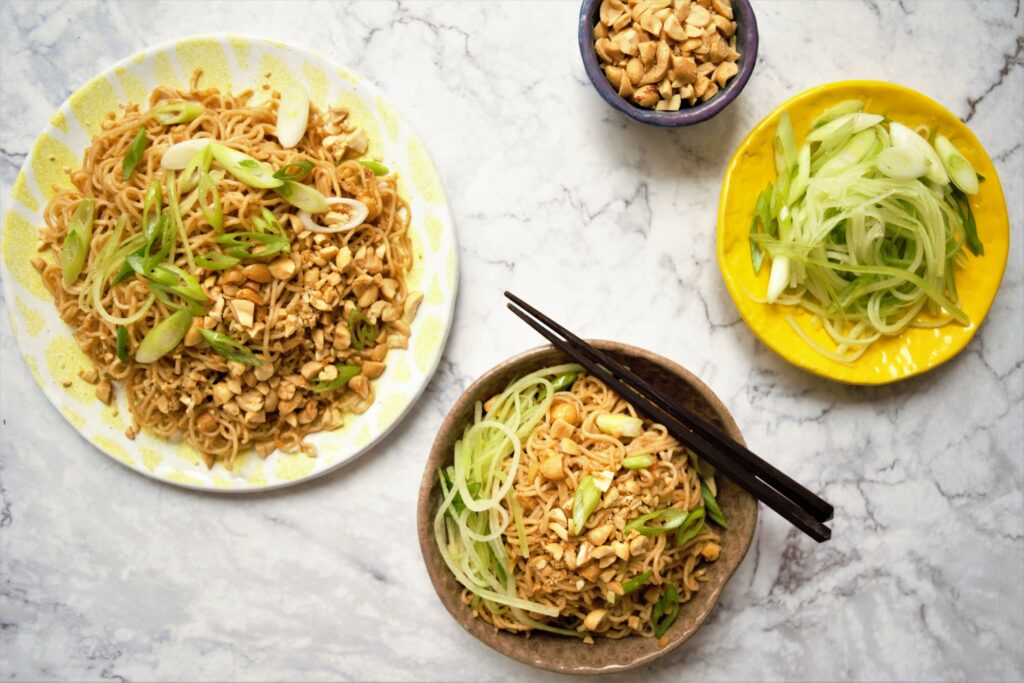 This delicious dish is so simple and easy to make! The cucumbers and scallions are great toppings adding the right amount of crunch.
I decided to buy a brand of noodles I already tried and liked. They are vegan, and easy to find in most supermarkets. But I do want to try the more traditional fresh noodles sold at the Asian markets, as long as they are vegan. Some brands have the ingredients also written in English, but I didn't find any when I went.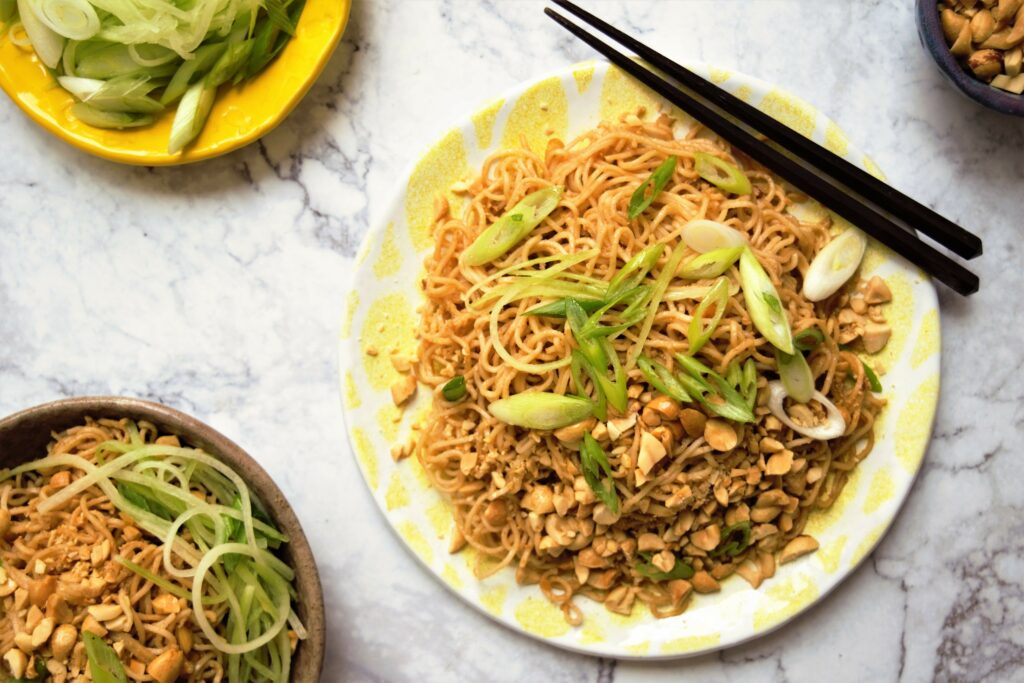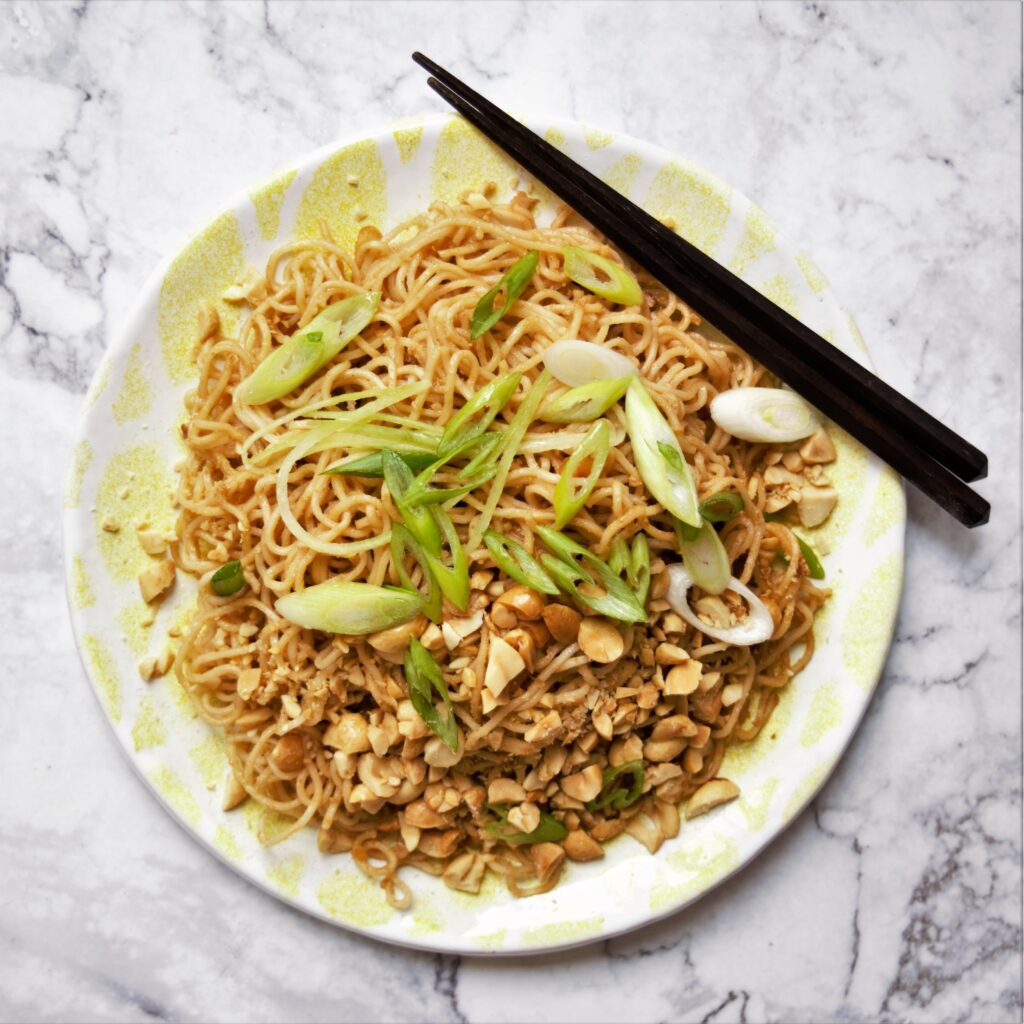 Vegan Takeout-Style Sesame Noodles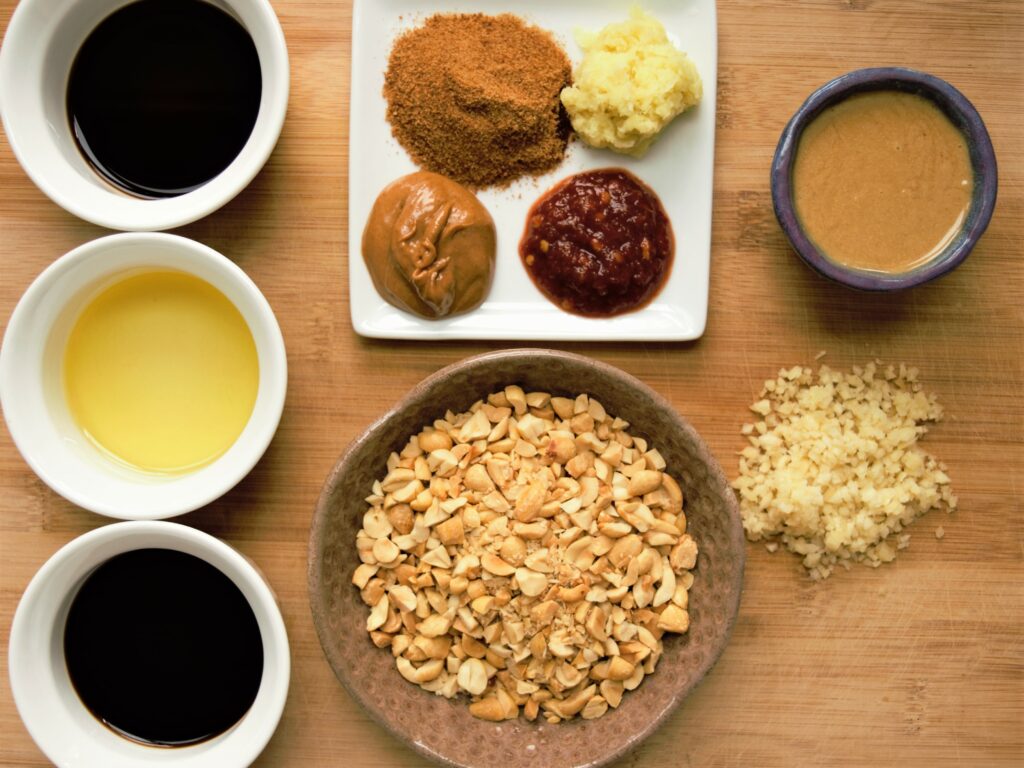 Ingredients
1

pound

Chinese egg noodles

1/8-inch-thick, frozen or (preferablfresh, available in Asian markets

2

tablespoons

sesame oil

plus a splash

3 ½

tablespoons

soy sauce

2

tablespoons

Chinese rice vinegar

2

tablespoons

Chinese sesame paste

1

tablespoon

smooth peanut butter

1

tablespoon

sugar

1

tablespoon

finely grated ginger

2

teaspoons

minced garlic

2

teaspoons

chili-garlic paste

or to taste

Half a cucumber

peeled, seeded, and cut into 1/8-inch by 1/8-inch by 2-inch sticks

¼

cup

chopped roasted peanuts
Instructions
Bring a large pot of water to a boil. Add noodles and cook until barely tender, about 5 minutes; they should retain a hint of chewiness. Drain, rinse with cold water, drain again and toss with a splash of sesame oil.

In a medium bowl, whisk together the remaining 2 tablespoons sesame oil, the soy sauce, rice vinegar, sesame paste, peanut butter, sugar, ginger, garlic, and chili-garlic paste.

Pour the sauce over the noodles and toss. Transfer to a serving bowl, and garnish with cucumber and peanuts.
Recipe Notes
Tip
The Chinese sesame paste called for here is made of toasted sesame seeds; it is not the same as tahini, the Middle Eastern paste made of plain, untoasted sesame. But you could use tahini in a pinch. You need only add a little bit toasted sesame oil to compensate for flavor, and perhaps some peanut butter to keep the sauce emulsified.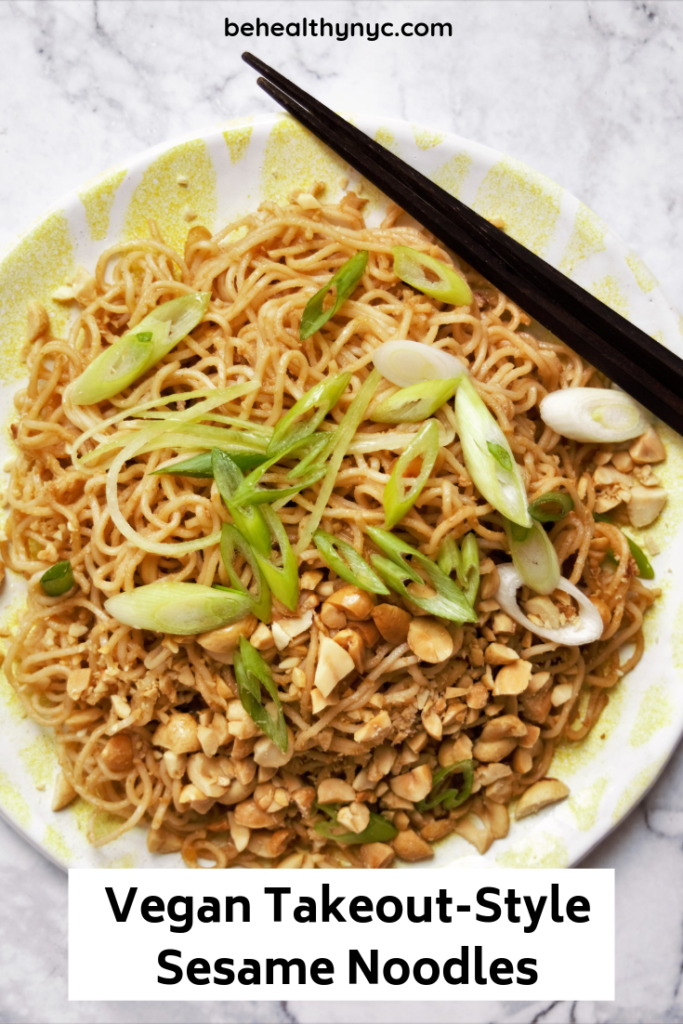 ---
more recipes you might like
---