Vegan Protein Charged Chili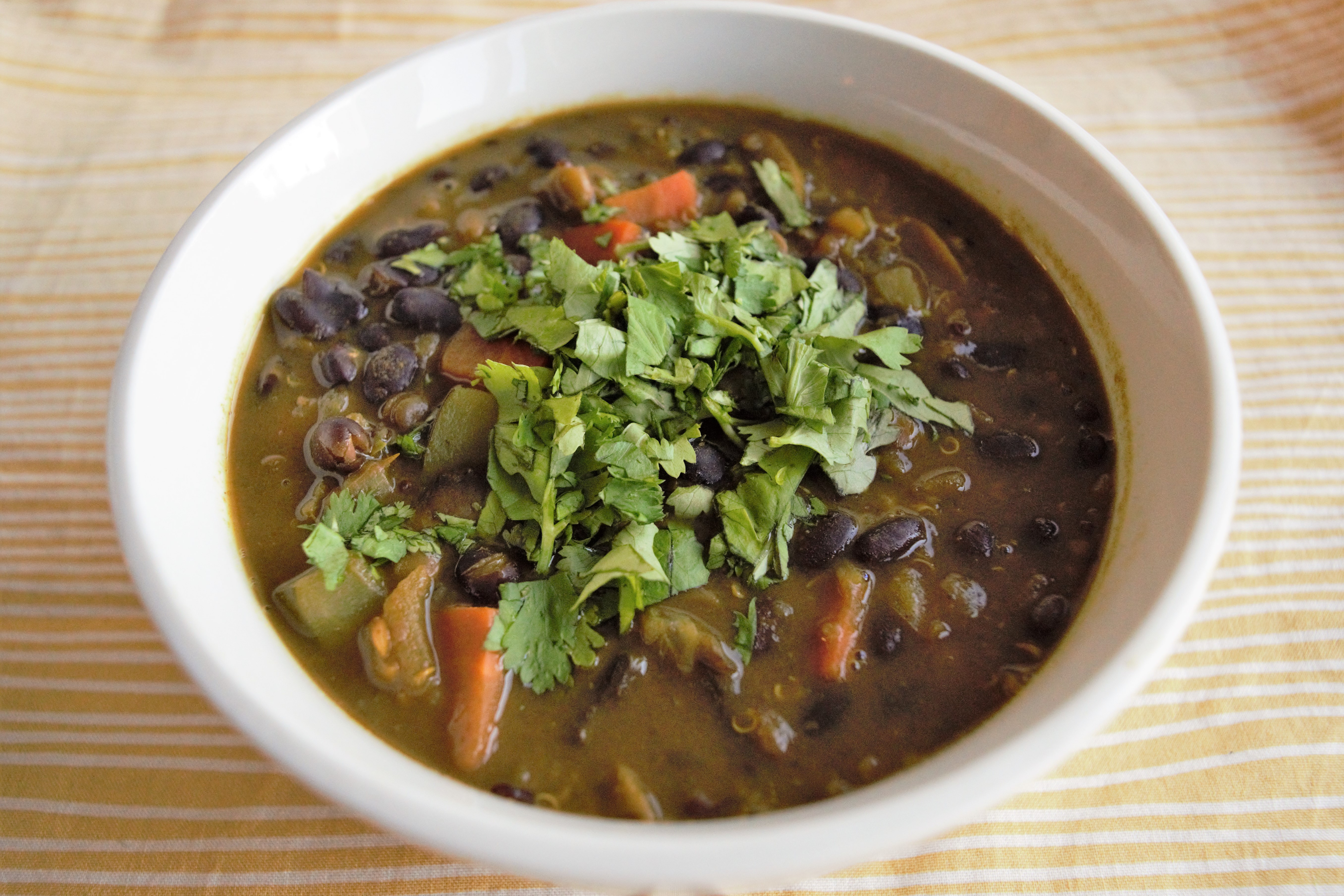 This vegan protein charged chili is a high protein meal that has it all. Here is how vegans great their protein! This healthy and gluten-free chili will fuel and fill you with nutrition.
This delicious and easy to make dish is the proof that you can have all the nutrition you need on a vegan diet. It's a complete meal with everything you need in one bowl!
You can serve it with rice, quinoa, a side of roasted vegetables, or a flatbread.
Vegans can get a lot of protein from legumes. In this chili, there is not just one source of protein but three: quinoa, lentils, and black beans. The whole dish has about 80 grams of protein, just from the legumes and quinoa; which makes about 20 grams per serving.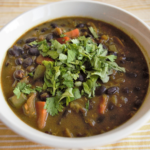 Vegan Protein Charged Chili
Ingredients
2

cups

cooked quinoa

1

cup

cooked brown lentils

3

cups

cooked black beans

2

cups

vegetable broth

2

tablespoons

extra virgin olive oil

2

cups

chopped bell peppers

1

cup

chopped white onion

2

tablespoons

garlic, minced

1

tablespoon

turmeric powder

1

tablespoon

ground cumin

1

teaspoon

cayenne pepper

Salt and pepper to taste

1

medium size zucchini

2

cups

Portobello mushrooms, chopped

1

jalapeño, minced

4

tomatoes, chopped

1

15 oz

can tomato sauce, plus the same amount of water

1/2

cup

chopped cilantro
Instructions
In a large saucepan over medium heat, add the oil, turmeric powder, cumin seeds, and cook until fragrant, about 3 minutes.

Add onions, cook for a couple of minutes and then add the bell pepper, jalapeno, mushrooms, and garlic. Cook for about 10 minutes.

Add the tomatoes, zucchini, and tomato sauce and water. Lower the heat and cover. Let it simmer for 15 minutes, stirring occasionally. Add the quinoa, brown lentils and beans. Add the vegetable broth, and stir to combine. If necessary, add more water. Let it simmer covered for another 10 minutes. Serve with rice, topped with cilantro.
---
more recipes you might like
---