Vegan French Lentil Salad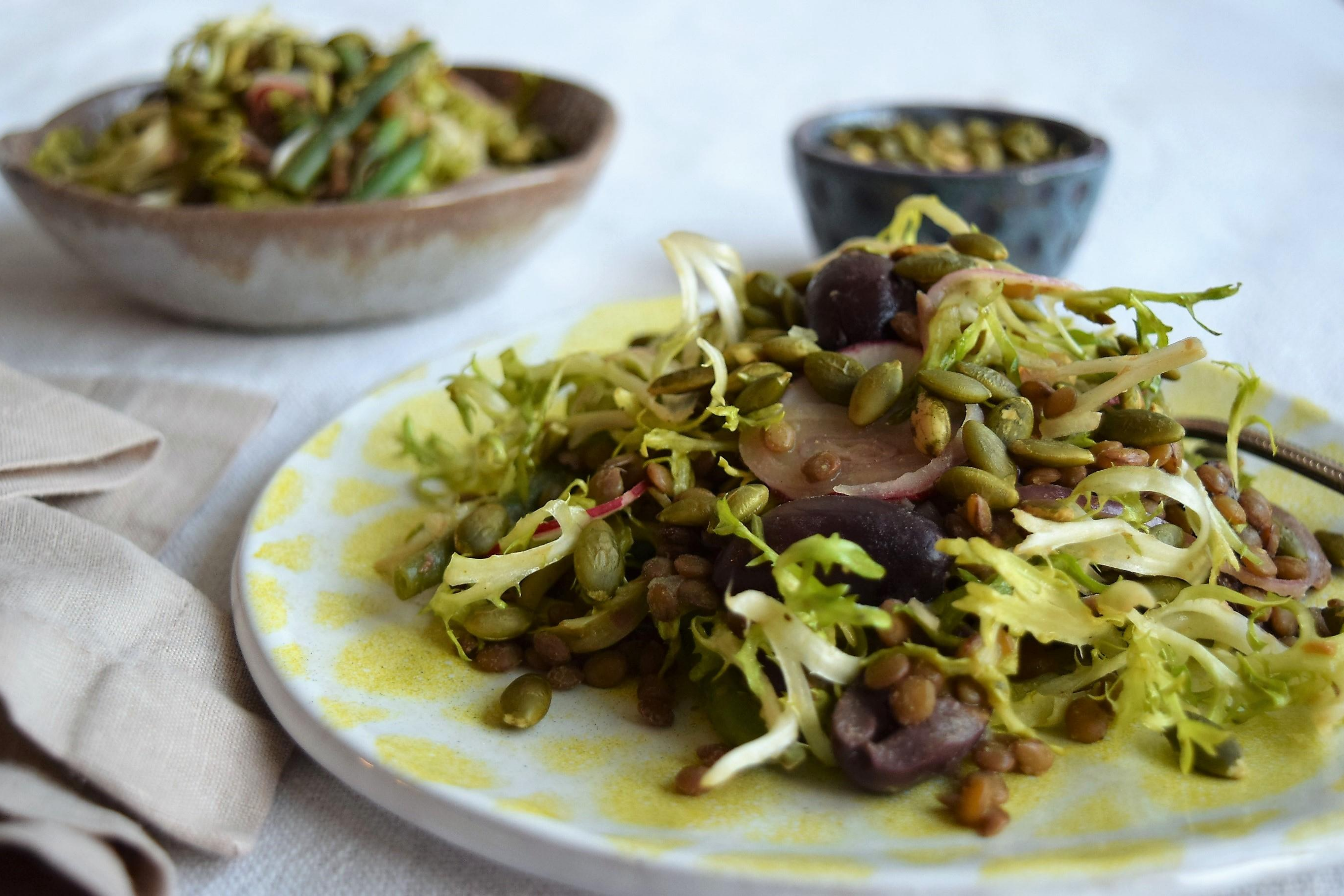 This beautiful vegan French lentil salad is another recipe from the food network magazine that I veganized. French lentils and French green beans are a perfect match! The only thing I had to change was eliminating the bacon. I added some toasted pepitas, which are far more nutritious and less fattening than bacon, and extra sliced shallots because I love onions!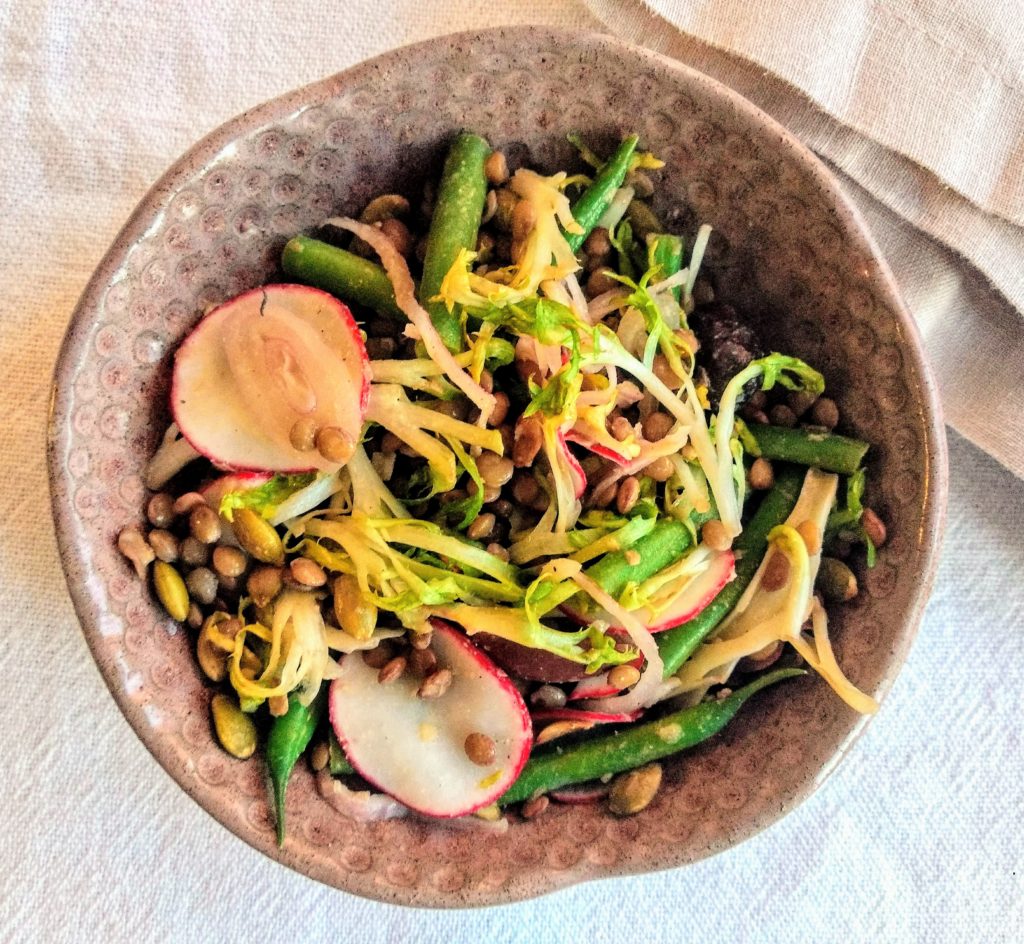 I love lentils and cook them very often as part of my food prep. They are easy to cook compared to other legumes; there is no need for soaking overnight. There are many ways to cook lentils, but cooking them plain is always a good idea, as I can add them to salads, stews, make burgers or chili, or whatever I am craving. This week I had this delicious salad as one of my meals, together with steamed cauliflower and chayote.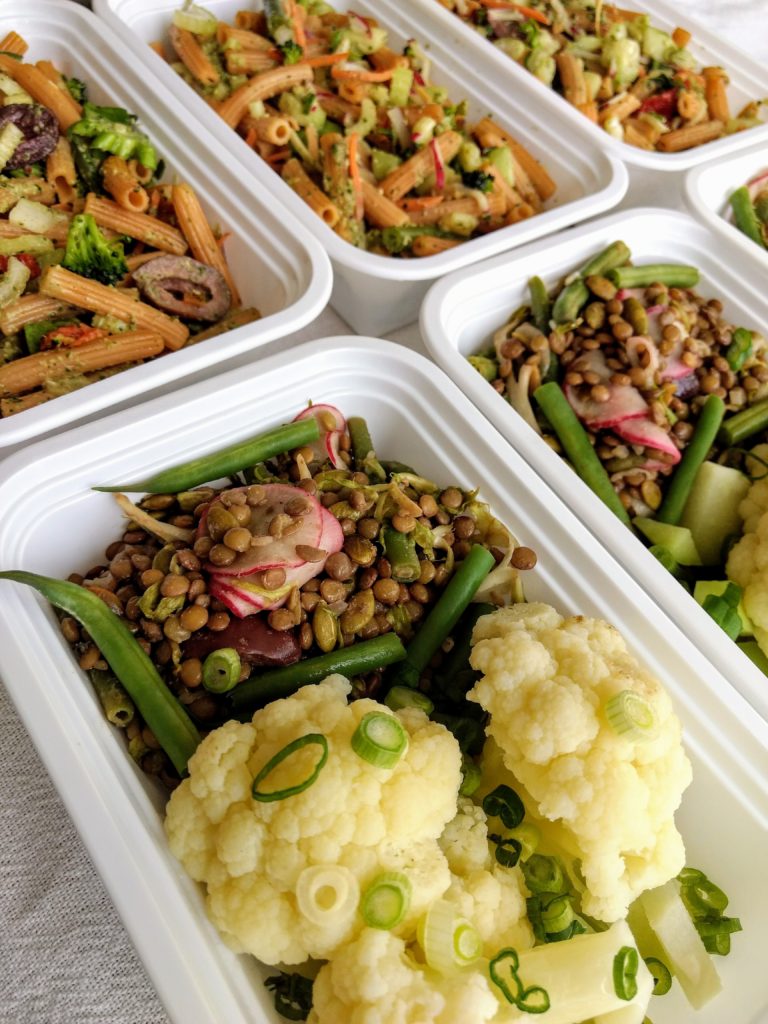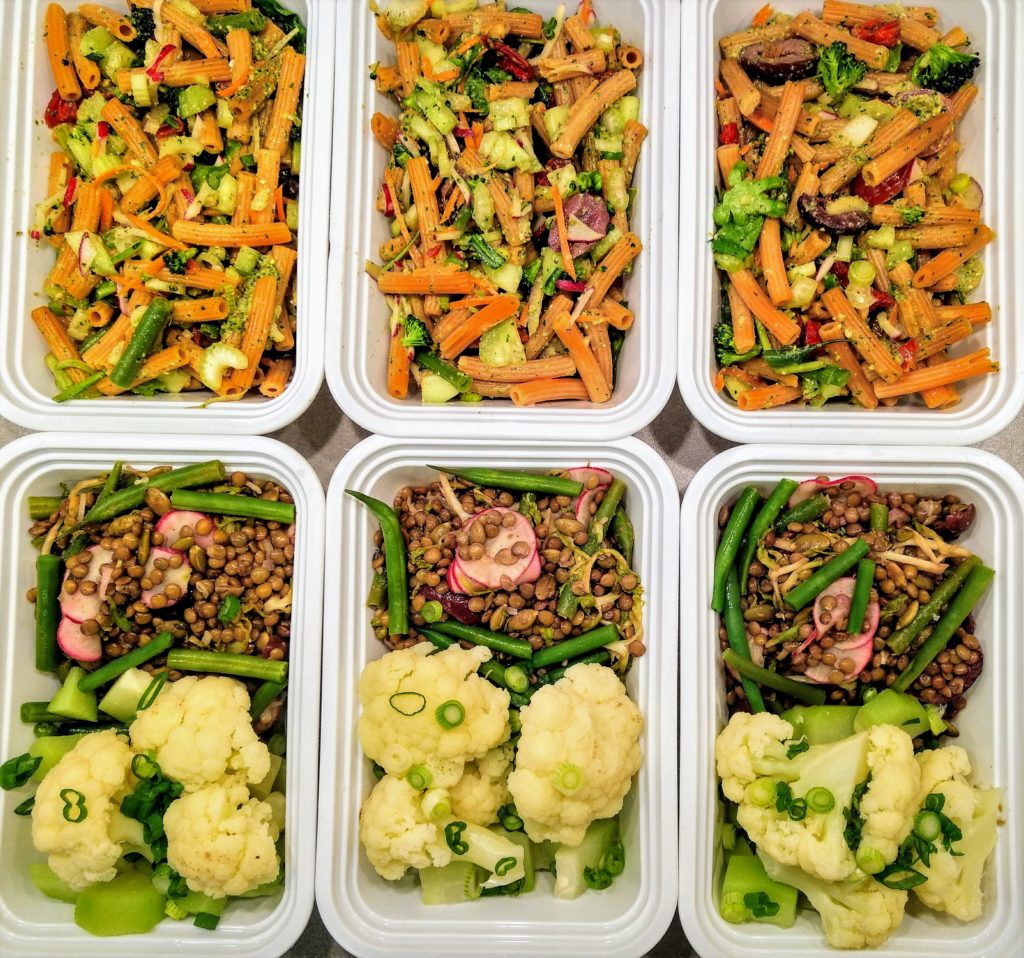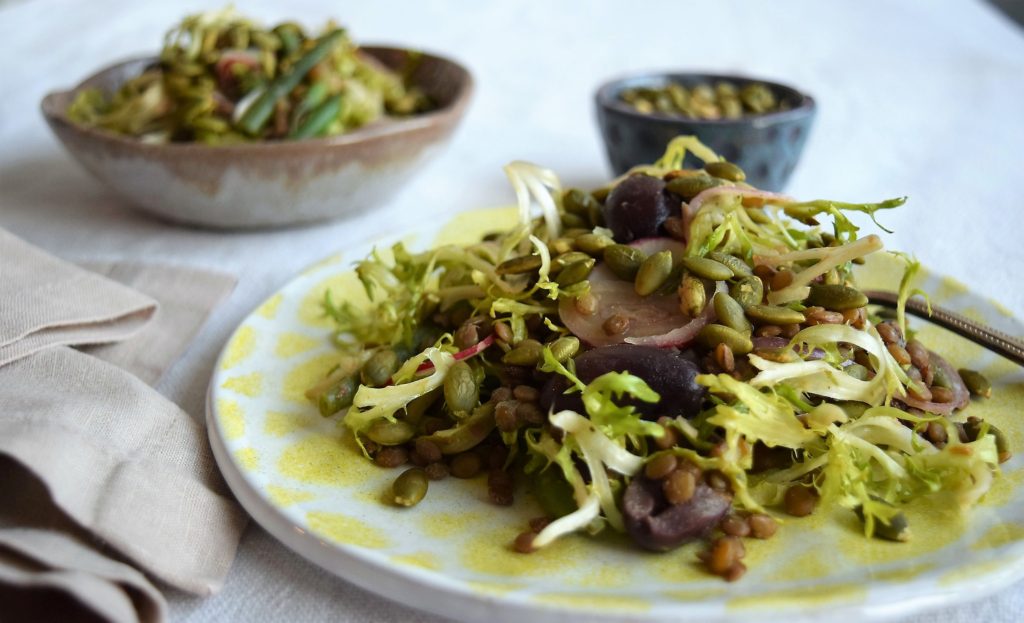 Vegan French Lentil Salad
Ingredients
Ingredients
1

cup

French lentils

1

pound

haricot vert

trimmed and cut

3

tablespoons

white wine vinegar

1

tablespoon

minced shallot

1

tablespoon

Dijon mustard

1

tablespoon

minced thyme

1/4

cup

extra-virgin olive oil

8

radishes sliced

2

cups

thorn frisée

1

cup

pitted kalamata or niçoise olives

Salt and pepper to taste
Instructions
Instructions
In a medium saucepan over medium heat, cook the lentils in salted simmering water until tender, about 25 minutes, adding the chopped haricots verts during the last minute of cooking, drain and let cool.

In a large bowl whisk the white wine vinegar, minced shallot, Dijon mustard, and chopped thyme, whisk in the olive oil. Add the lentils, haricots verts, sliced radishes, torn frisée, and cup pitted olives.

Season with salt and pepper and to taste.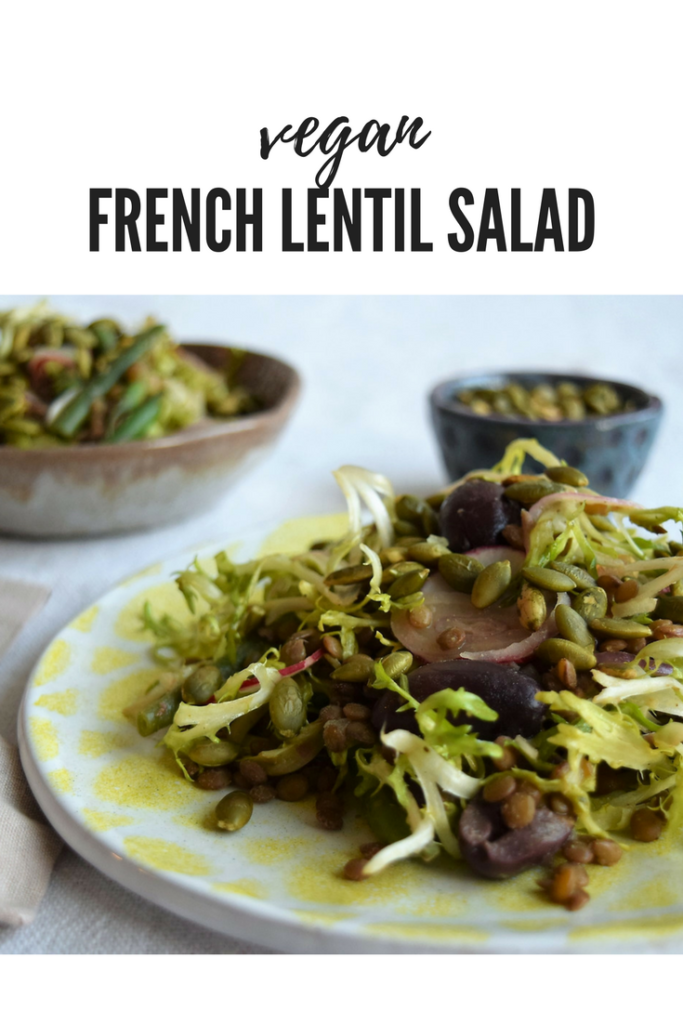 ---
more recipes you might like
---