Raw Vegan Coconut Cream Energy Bites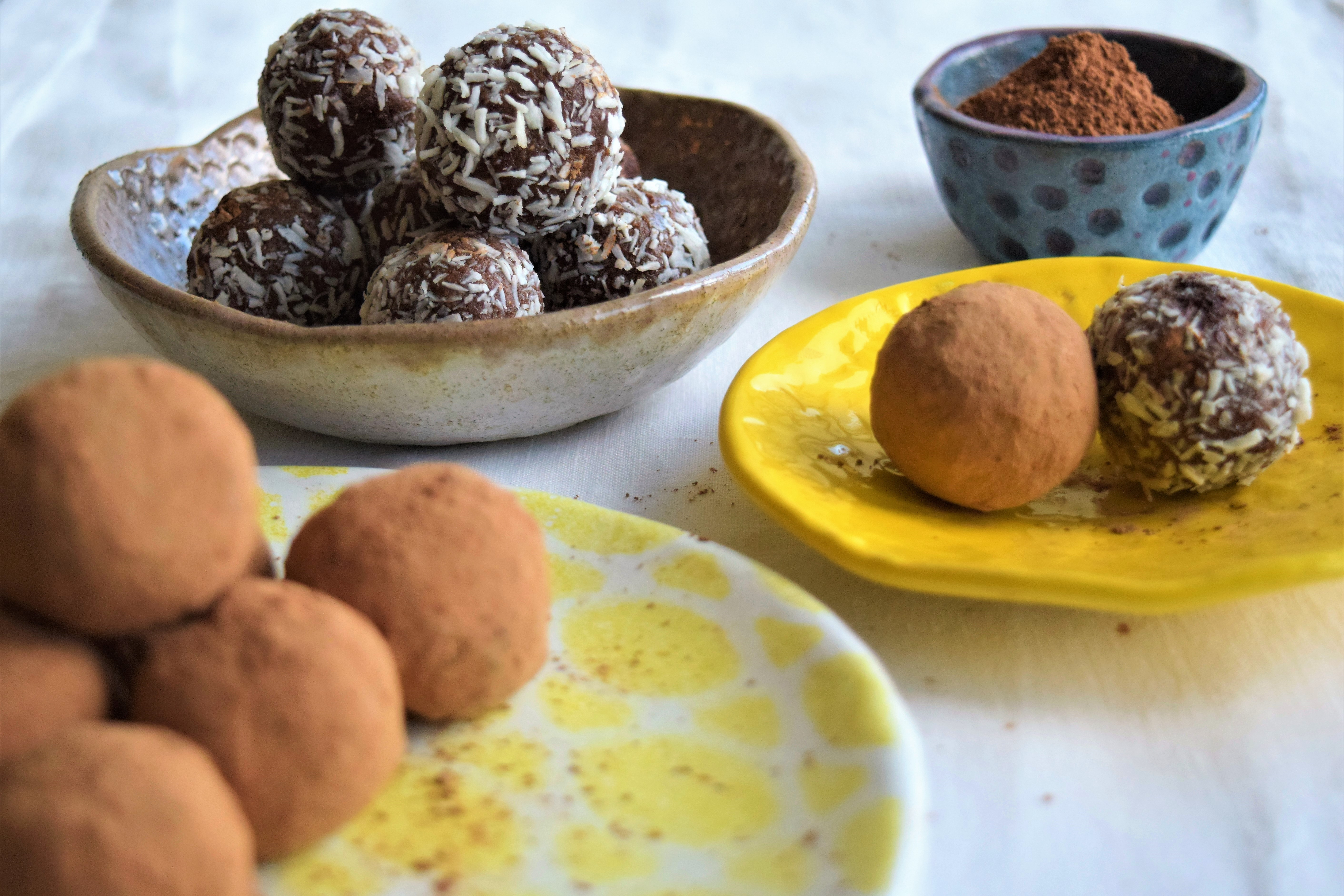 I love these raw vegan coconut cream energy bites!
And I am definitely making this recipe again. I dusted the balls with maca, shredded coconut, and cocoa powder.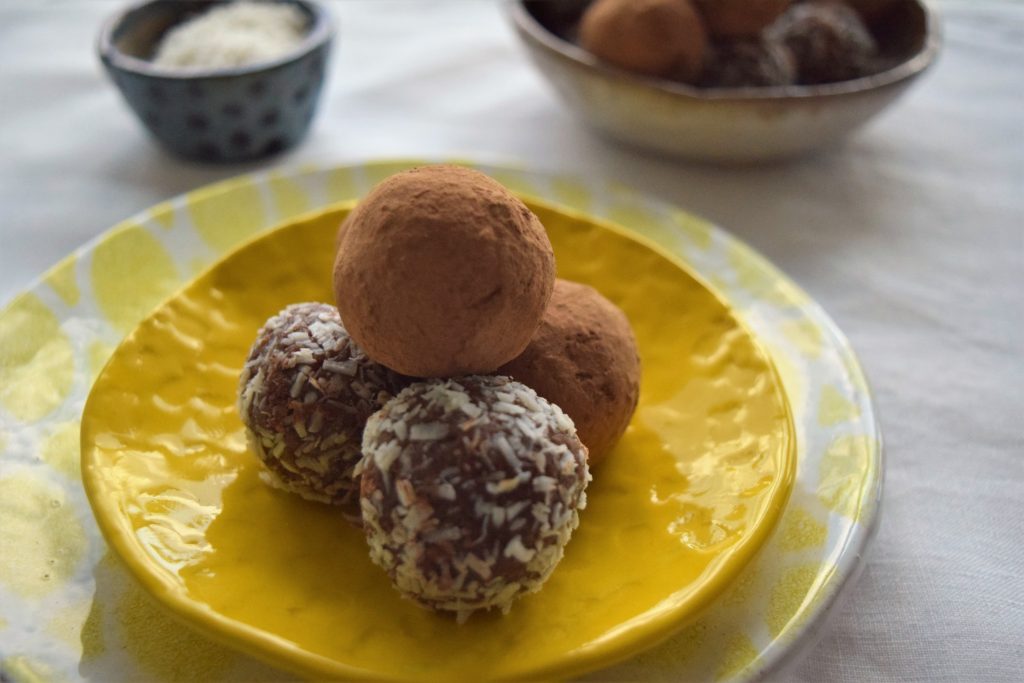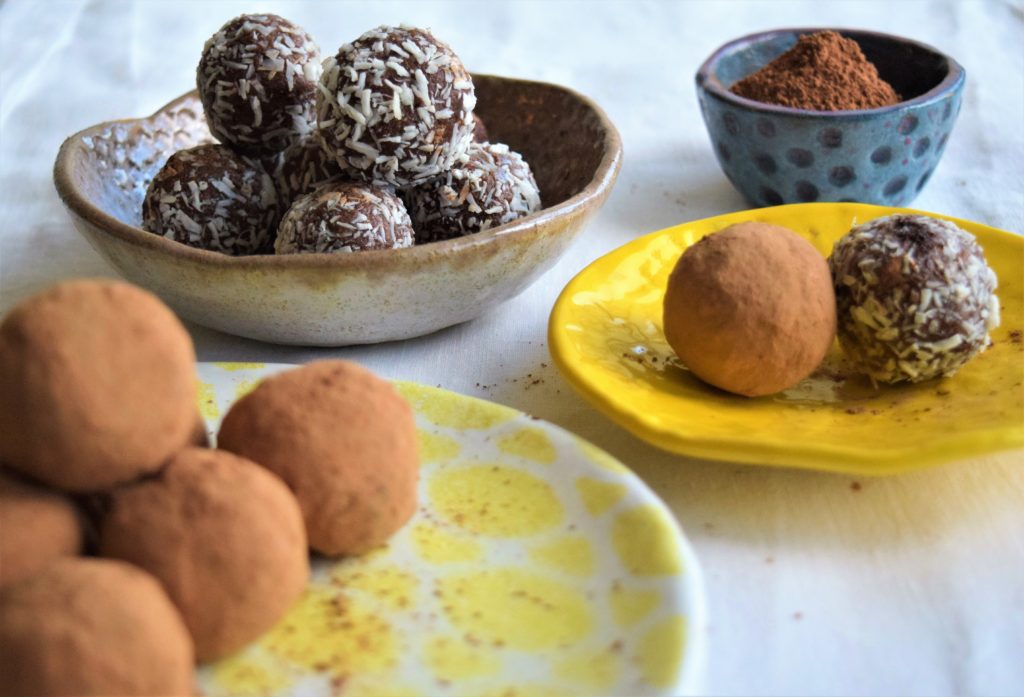 I bought this maca powder from Trader Joe's, and it has a recipe o the package. I never throw away a bag or box with recipes without trying them first.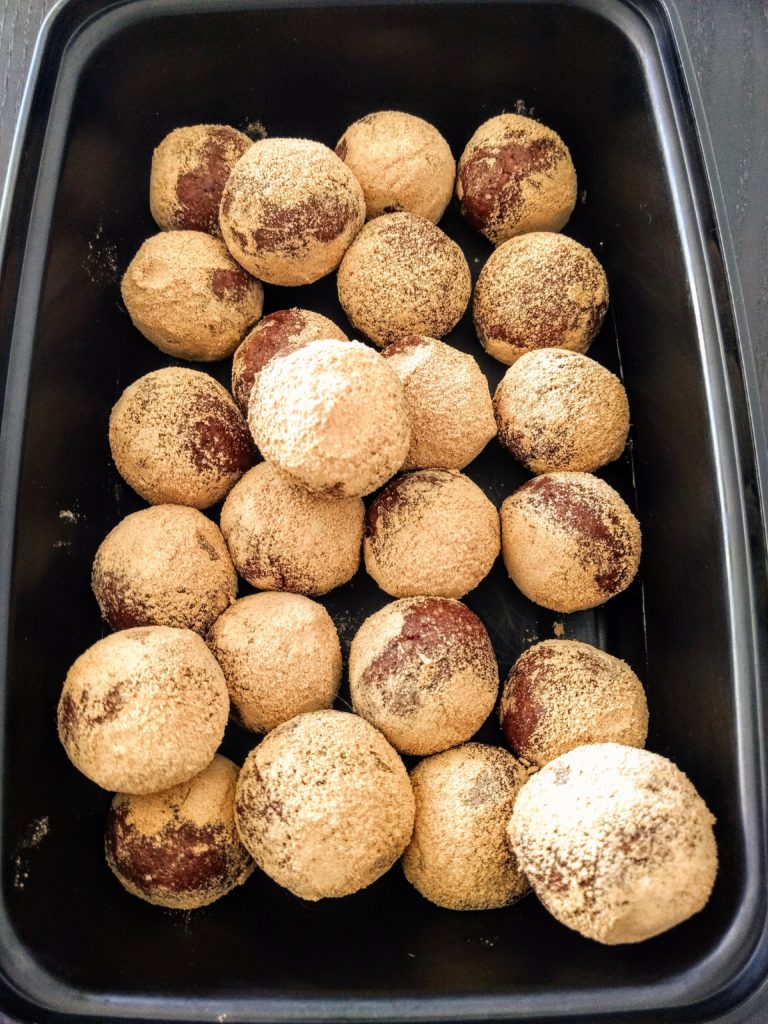 Coconut is one of my favorite nuts, it is impossible to resist! Yum! These nutty bites are creamy and smooth, which makes them perfect to freeze. I always keep them in the freezer, this way I can add them to ice creams and smoothies bowls.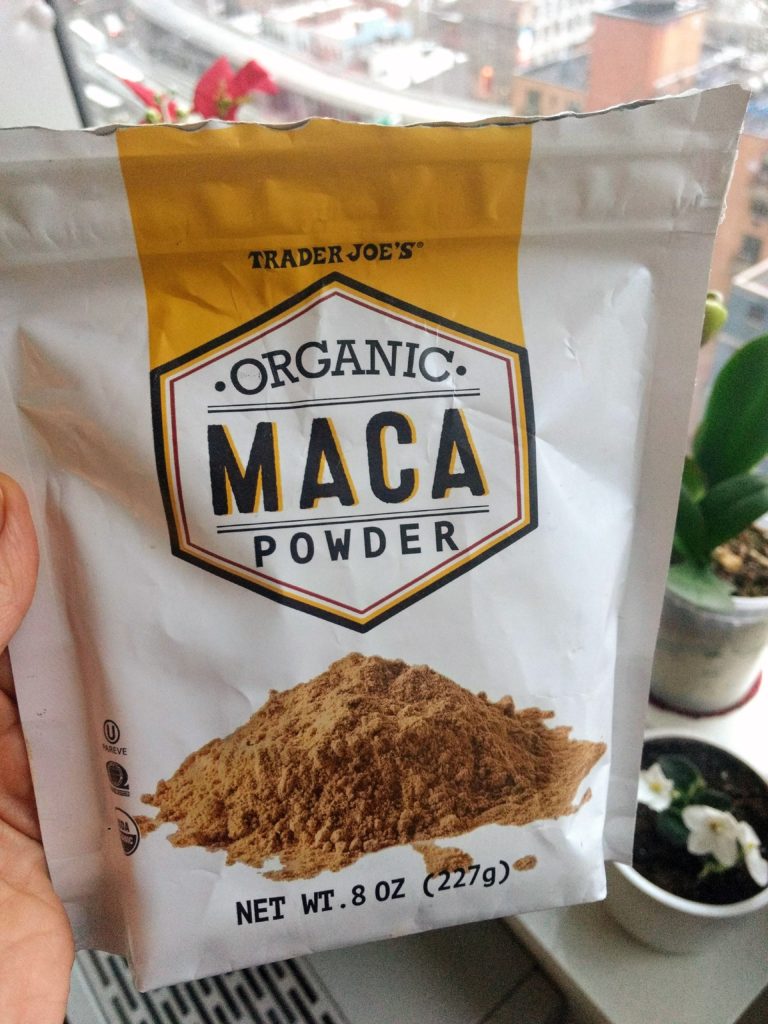 Maca has many health benefits, and it is great combined with chocolate and coconut.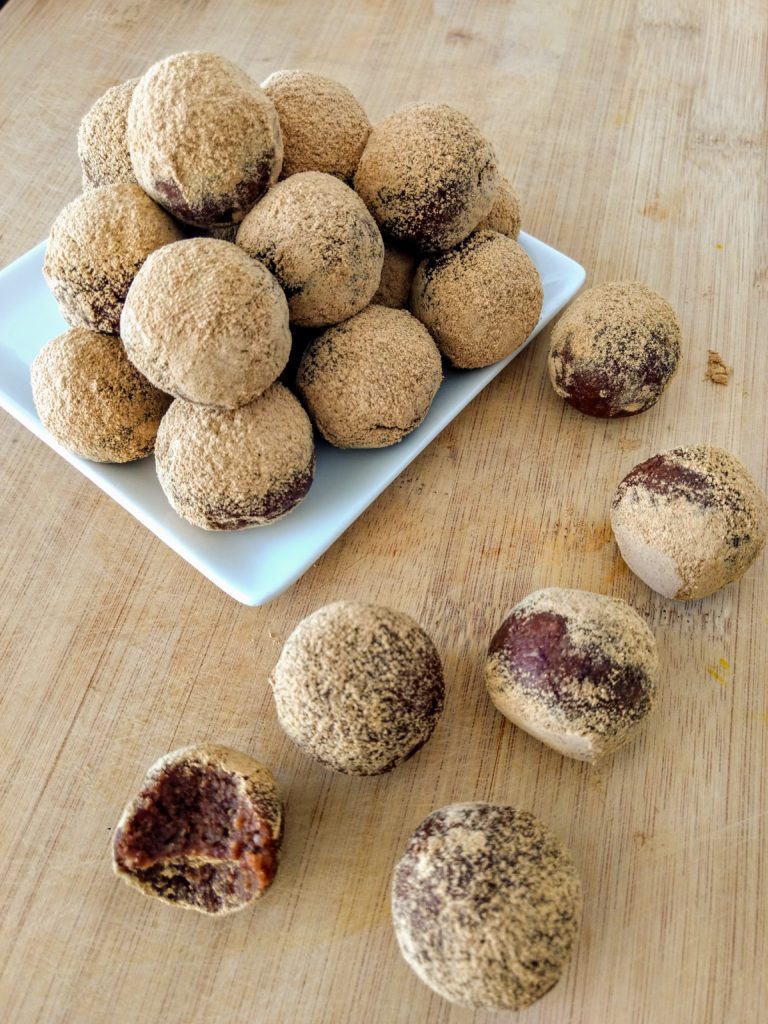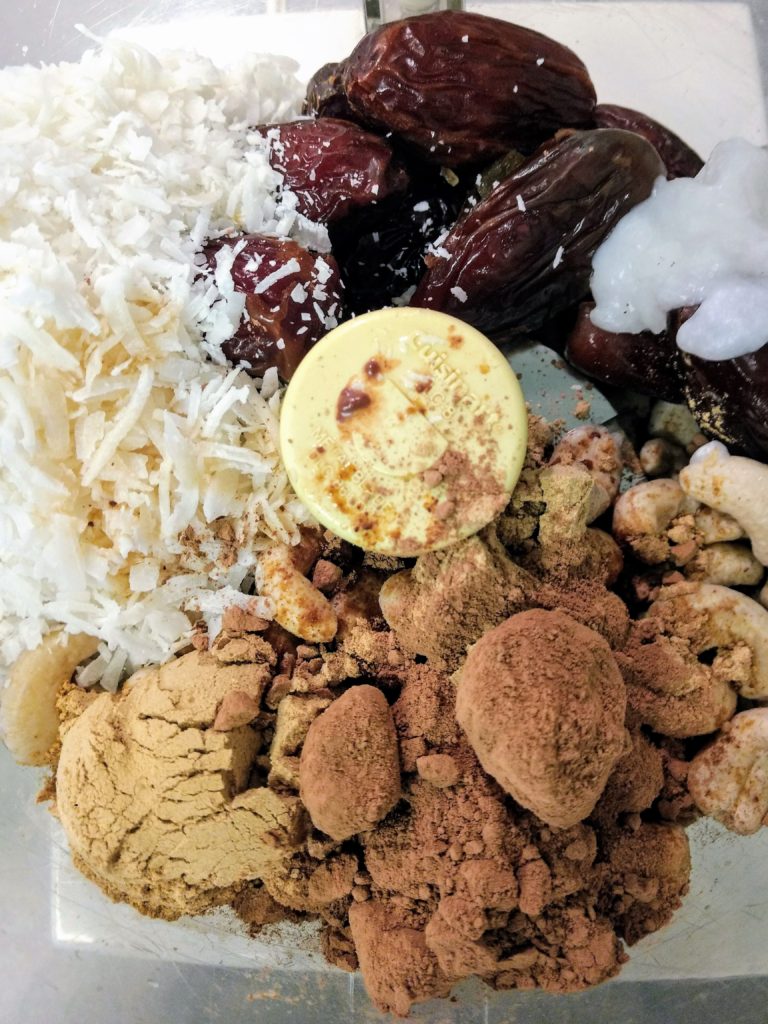 Raw Vegan Coconut Cream Energy Bites
Raw Vegan Coconut Cream Energy Bites
Ingredients
makes 16   2 x 2  bars
1 to 2

tablespoons

maca powder

1

cup

macadamia or cashews

1

cup

Medjool dates

pitted

1/2

cup

shredded coconut

1

tablespoon

coconut oil

1/2

teaspoon

vanilla extract

1

tablespoon

cacao powder

water

as needed
Instructions
Add all ingredients, except water to a food processor and blend until the mixture is finely chopped and sticky enough to roll into a soft dough.

To test the texture, roll a small piece in the palm of your hand. If it sticks together it is ready to form into bars. If it is dry and does not come together, add water one teaspoon at a time until the dough sticks together. Press into a lined 8 x 8 pan and freeze for at least 30 minutes. After the dough stiffens, cut into bars, wrap each individually and store in the freezer until ready to eat.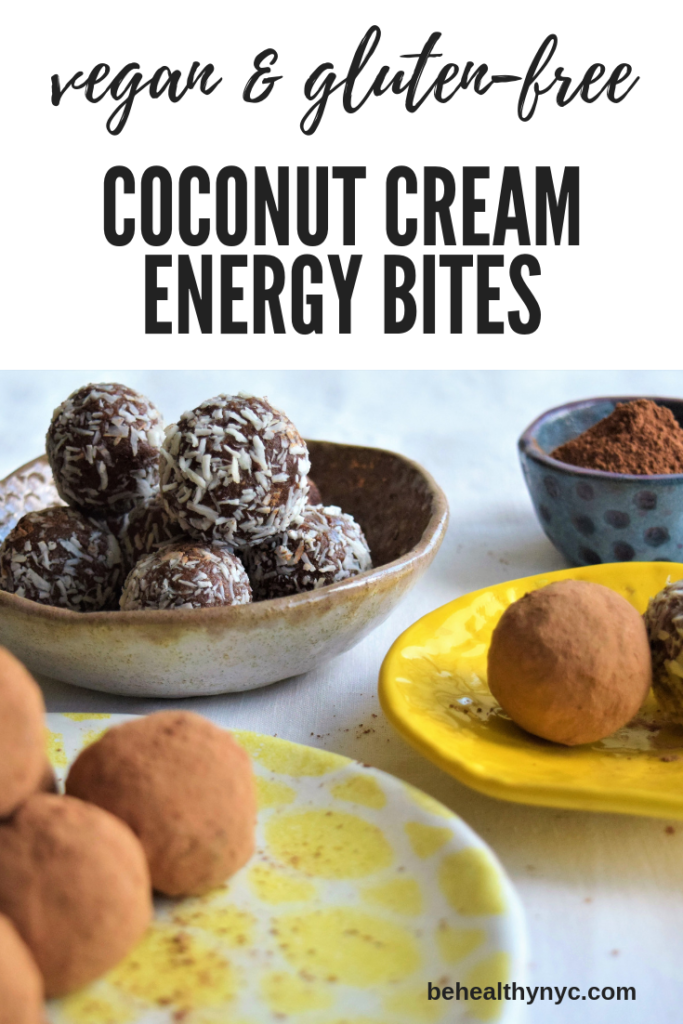 ---