Watermelon Mint Smoothie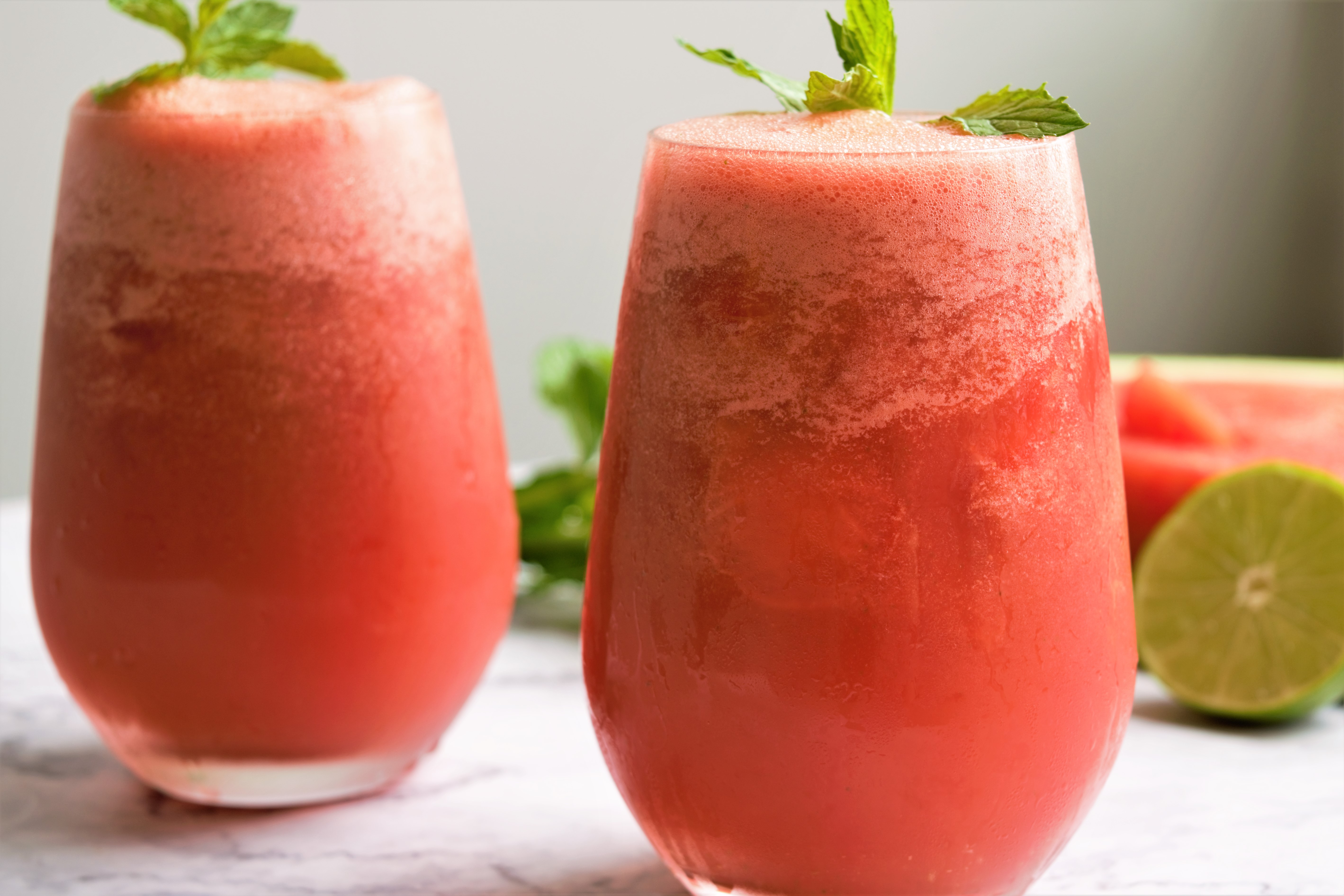 This watermelon smoothie with fresh mint is always a staple in my home in the summer. It is more like a watermelon agua fresca, that is wonderfully refreshing and hydrating. This recipe is the basic recipe that will allow you to create several delicious variations.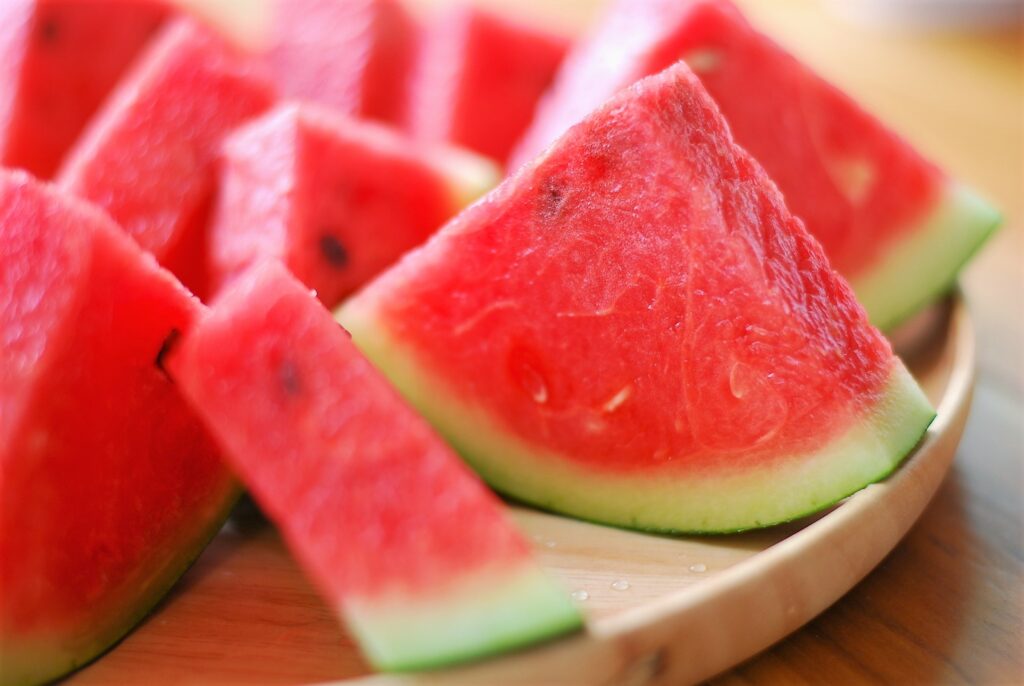 It is a great idea to keep some watermelon frozen and ready to be blended. This way you don't have to add a lot of ice cubes, which will dilute the taste and sweetness. If you can't wait, refrigerate the watermelon for a couple of hours before blending it. The colder the watermelon the more refreshing this smoothie is! A splash of sparkling water is also really nice.
The more you make this recipe, the more ideas you will have. Adding a pinch of salt will enhance the sweetness. I love adding a pinch o cayenne pepper. Lime juice is also optional, but I love the combination! I always have limes and lemons around, so I add a fresh squeeze and sometimes a few zests. The mint can be replaced by basil, and the sugar is optional as the natural sweetness of the fruit is enough.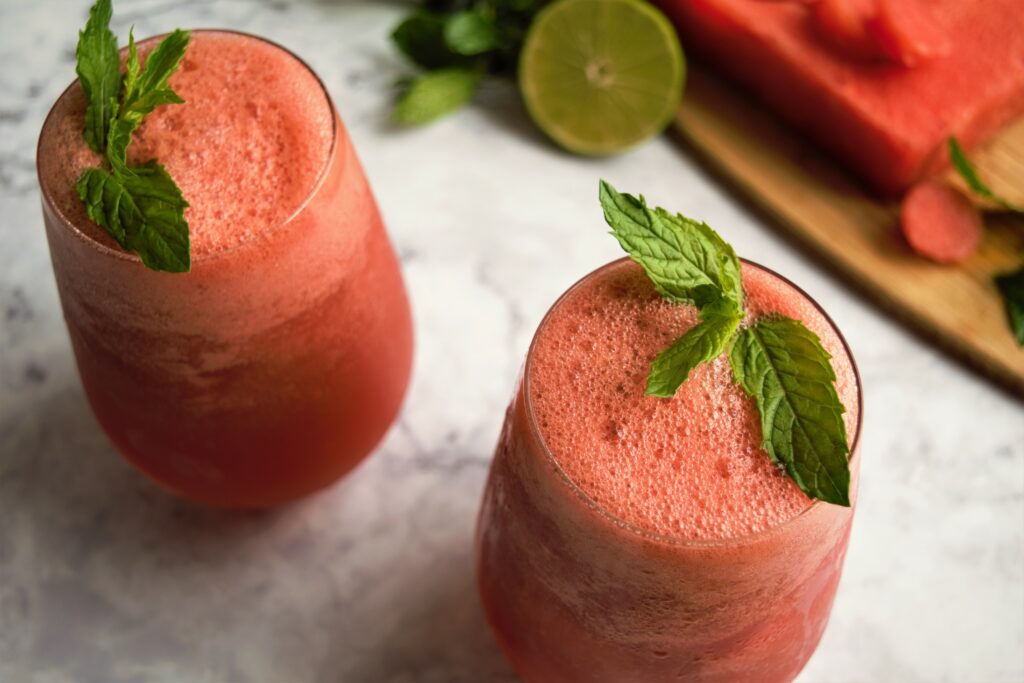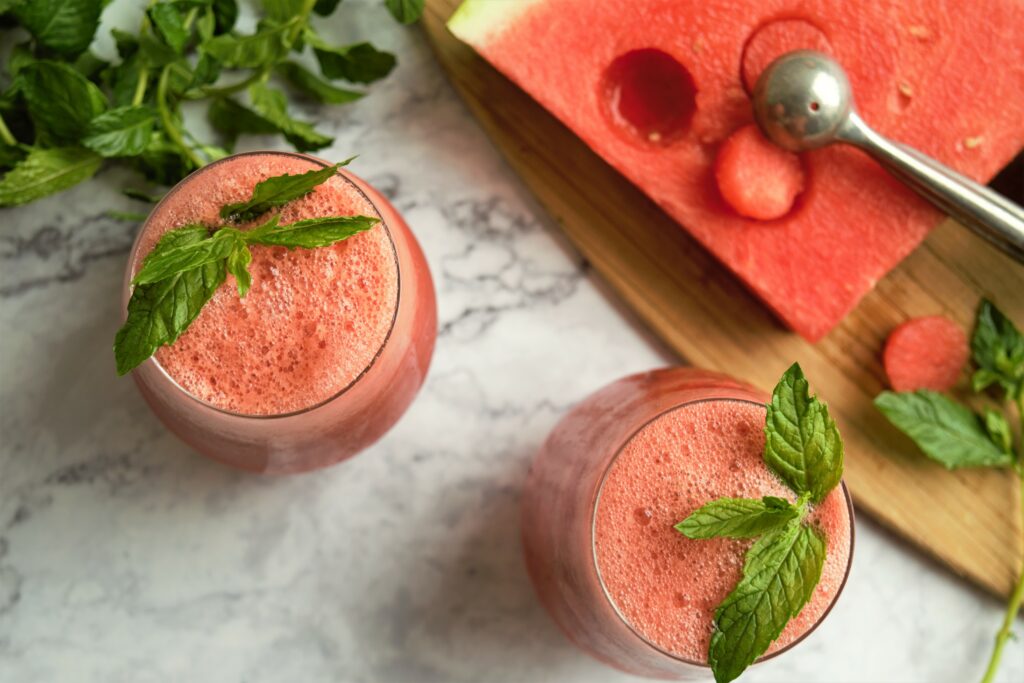 one recipe, two ways to enjoy it
I use this recipe to make a granita! It is so good to have a couple of granitas ready in the freezer, and I love mixing watermelon and melon. They last a couple of weeks without changing the taste.
Watermelons are not just delicious but also good for you. I just wrote a post about its health benefits and all the ways we can enjoy it. Here is the link to the post.
Most of my clients are dehydrated and struggle to reach their optimal water content. And even though juices are not a substitute for water, it is still better to have 8 ounces of a watermelon mint smoothie than a caffeinated drink such as the many commercial iced teas and coffees people are so used to drink.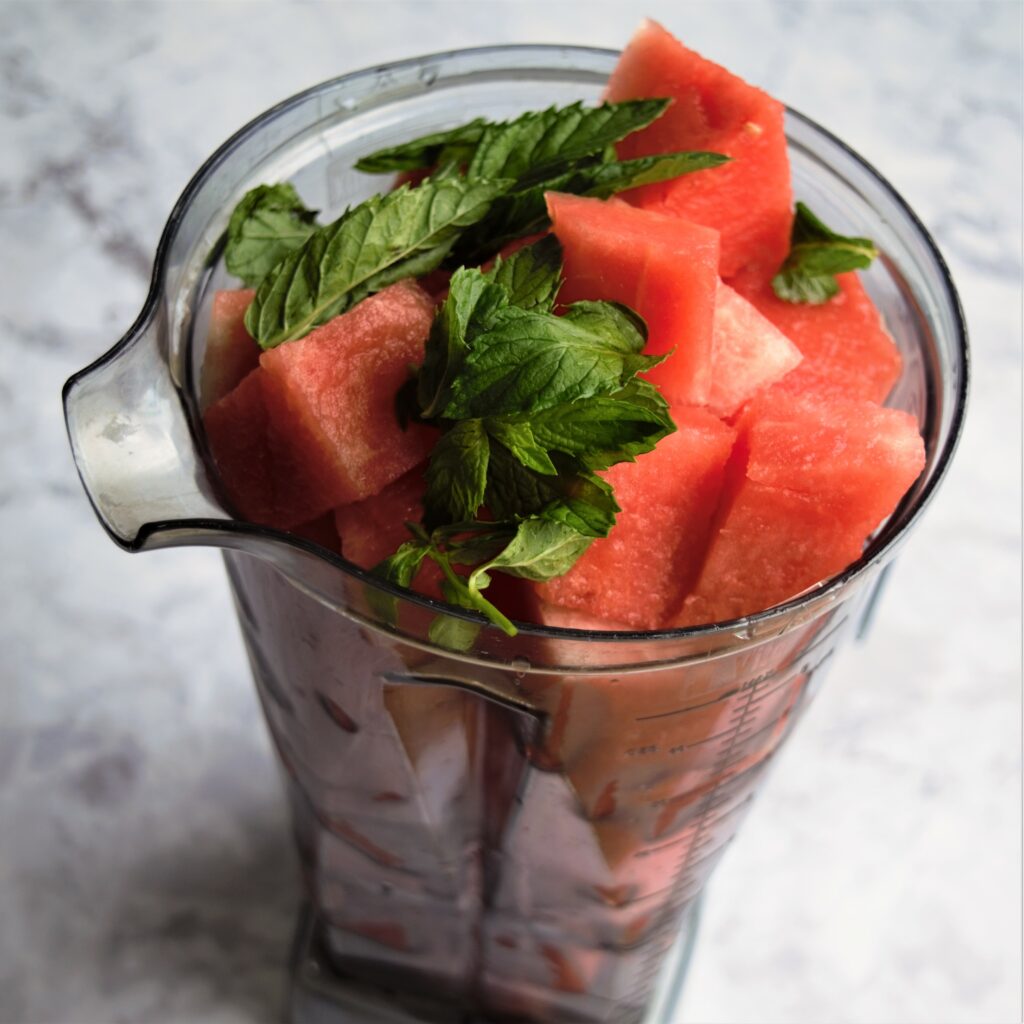 Watermelon Mint Smoothie
Ingredients
5

cups

tightly packed, diced seedless watermelon

3

tablespoon

fresh mint leaves

1 

teaspoon

coconut sugar or maple syrup (optional)

3 to 4 

ice cubes

more to taste

Watermelon balls for garnish

fresh lime juice to taste.
Instructions
Place all of the ingredients except the watermelon balls in the blender. Blend until frothy, about one minute. Pour into a glass, and garnish with watermelon balls. Serve right away.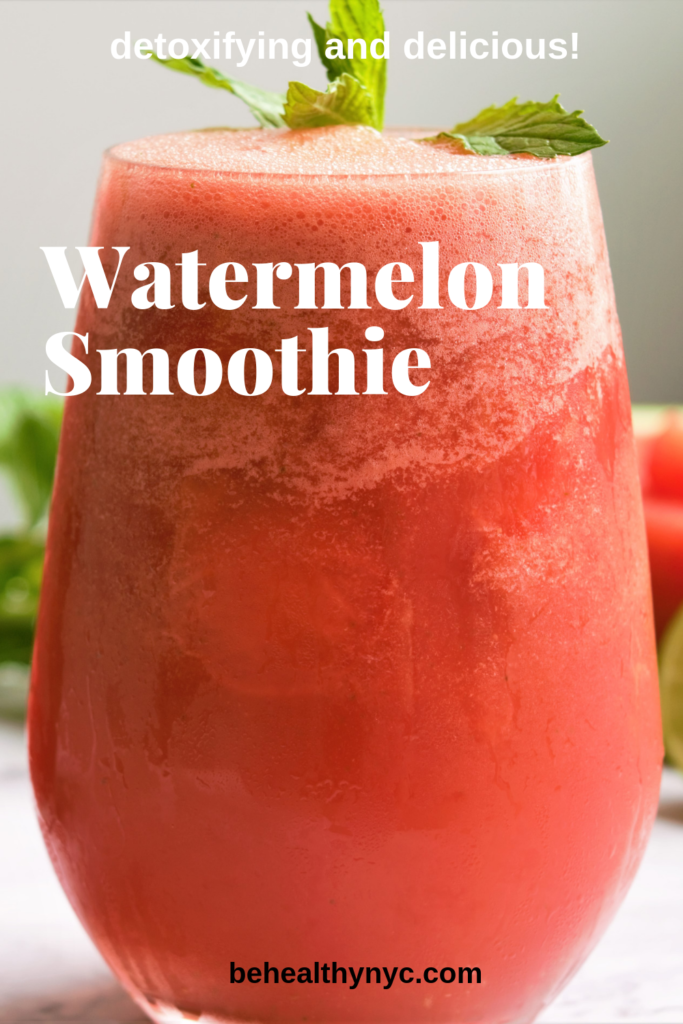 ---