Delicious Vegan Date Muffins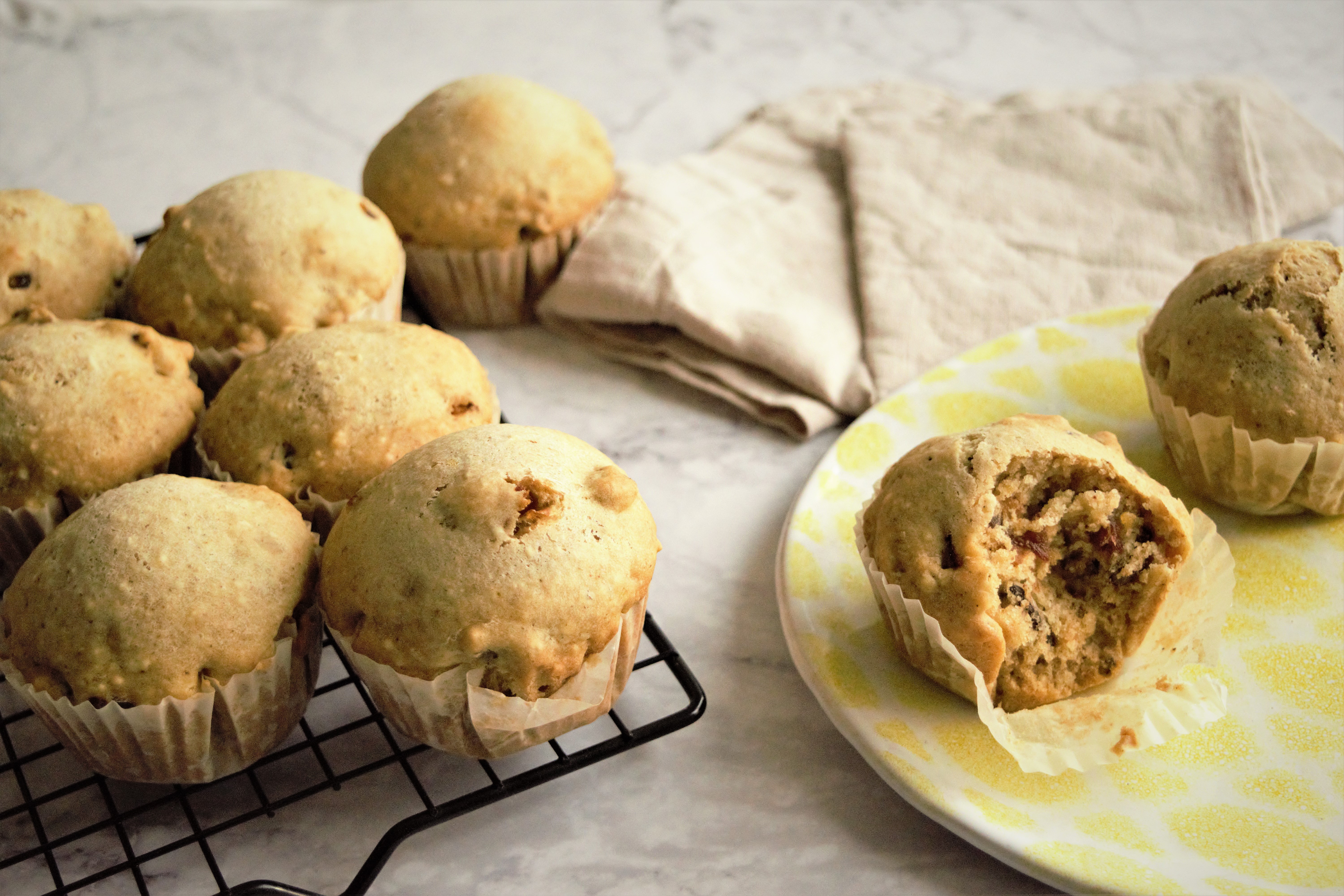 Today I had some serious cravings for these delicious vegan date muffins. I have made this exact recipe as a date bread several times. But thought it would be fun to see if the recipe would work for muffins. The only difference is the baking time which takes a bit longer, about an hour. The dates make these muffins so sweet and moist! I love how crunchy and soft it is as the nuts bring a perfect contrast.
The original recipe is totally not vegan. But I found to be super easy to substitute the ingredients. I often use ground flax seeds for eggs but if you want to use one mashed banana instead it will be a great replacement. A banana-date muffin! I haven't tried applesauce, but I bet it'll be an excellent egg substitute.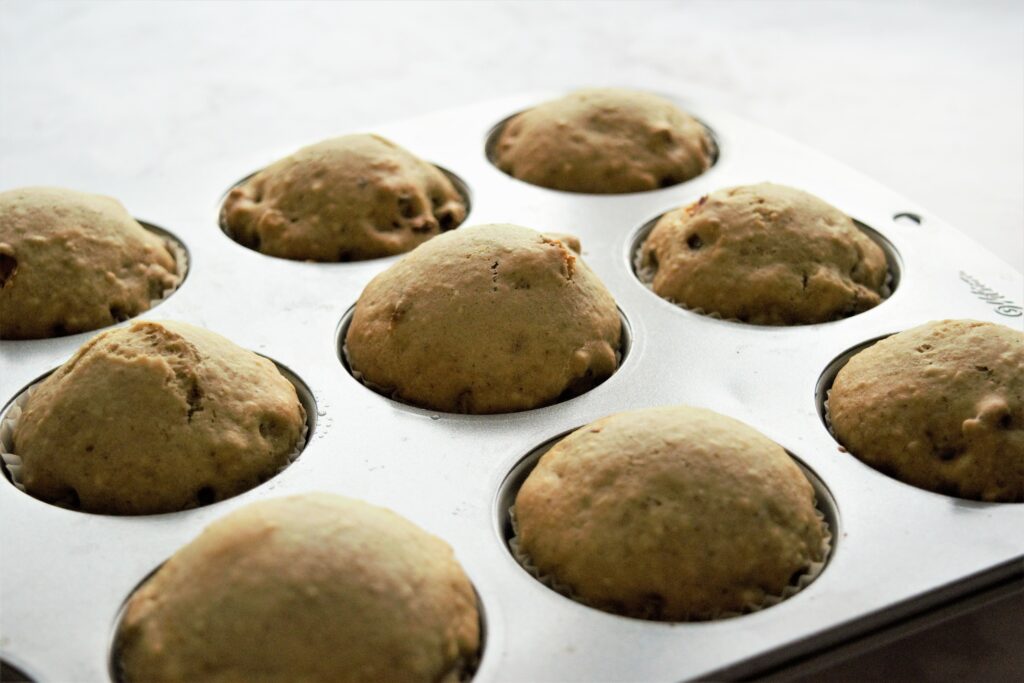 I put most of the muffins in a Ziploc bag and stored in the freezer. Mainly because I can't trust myself, but also because freezing them will allow me to enjoy them for about a month. I remove one muffin from the freezer the night before, and in the morning I warm it inside my cast-iron casserole.
They come back to live beautifully! The divine smell of freshly baked and out of the oven takes over the house once again!
One thing that I tried and I loved was to add dried apples to the batter! It is so delicious, and add a bit of texture and sweetness that is entirely unexpected. These delicious vegan date muffins are a must-make, and I can't get enough of them!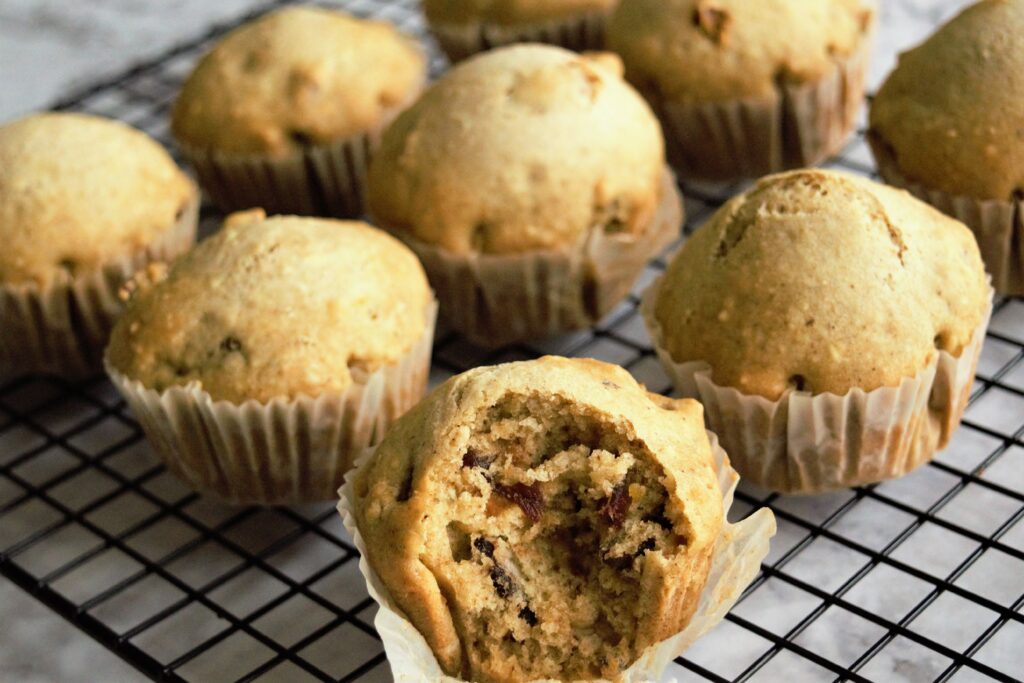 Delicious Vegan Muffins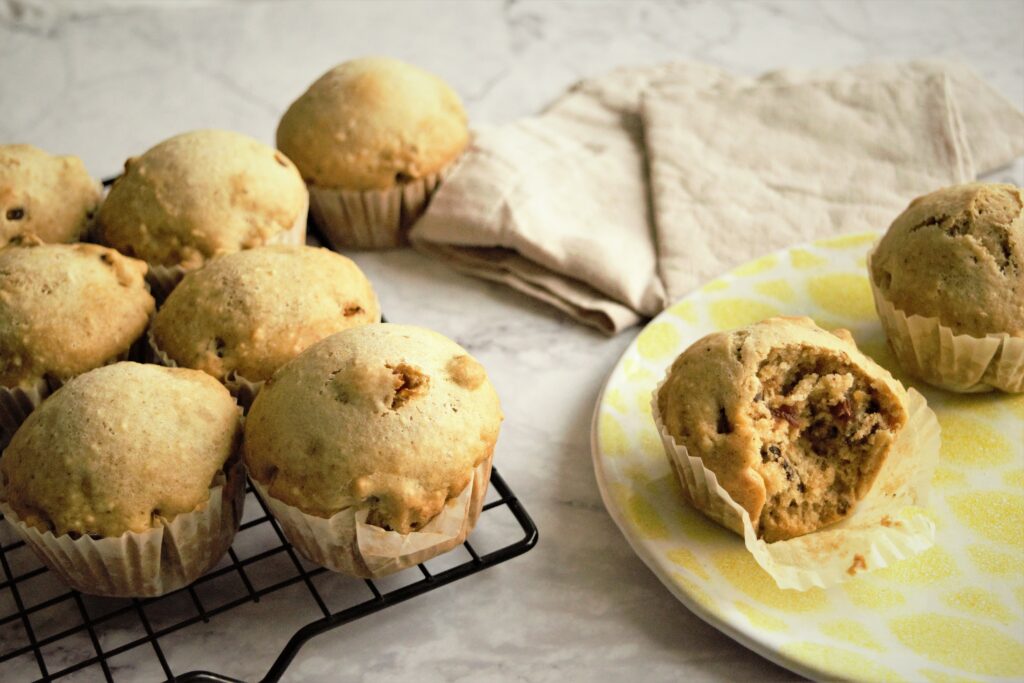 Delicious Vegan Date Muffins
Ingredients
Vegan butter

for greasing pan

3 ¼ 

cup

flour

sifted, plus additional for dusting pan

2 

cups

pitted dates

quartered

1 1/2

cup

boiling water

1 

tablespoon

coconut oil

1 

cup 

of sugar of choice (coconut, maple, date, etc)

1 

flax egg

mix 1 tbsp ground flax seeds with 3 tbsps warm water

1 ½ 

teaspoons 

baking powder

1 

teaspoon 

baking soda

1 

teaspoon 

salt

½ 

teaspoon

ground cloves

¼ 

teaspoon 

nutmeg

1 

cup

chopped pecans or other nuts
Instructions
Heat oven to 350 degrees. Line two cupcake pan with 12 cupcake liners and grease each liner with cooking oil spray; set aside.

Mix the ground flax seeds with water and set aside.

In a mixing bowl, combine the dates, coconut oil and boiling water. Set aside to cool, stirring frequently. In a separate bowl, combine the sugar and flax egg; whisk to combine. Add to the date mixture and stir well until combined.

In a large mixing bowl, sift together the flour, baking powder, baking soda, salt, cloves, and nutmeg. Add the date and sugar mixture and stir just until combined. Stir in the nuts.

Divide batter between the pans. Bake until a toothpick inserted into the center comes out clean, being careful not to overbake; 25 minutes to 35 minutes. Cool for 10 minutes, then remove from pan and finish cooling on a rack.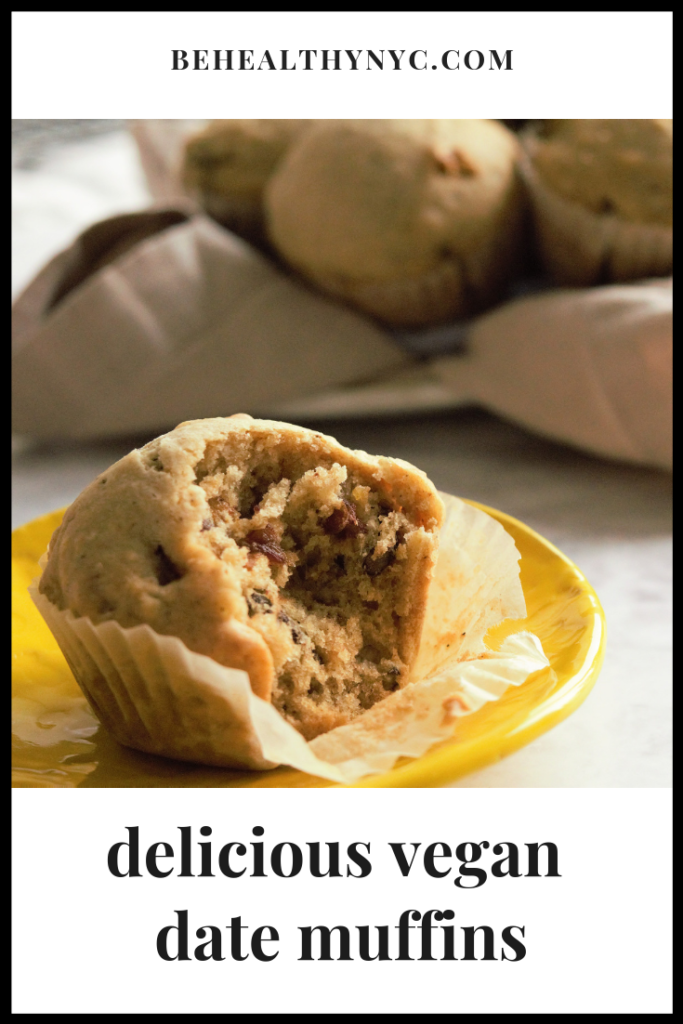 ---