Arugula, Tomato and Peach Salad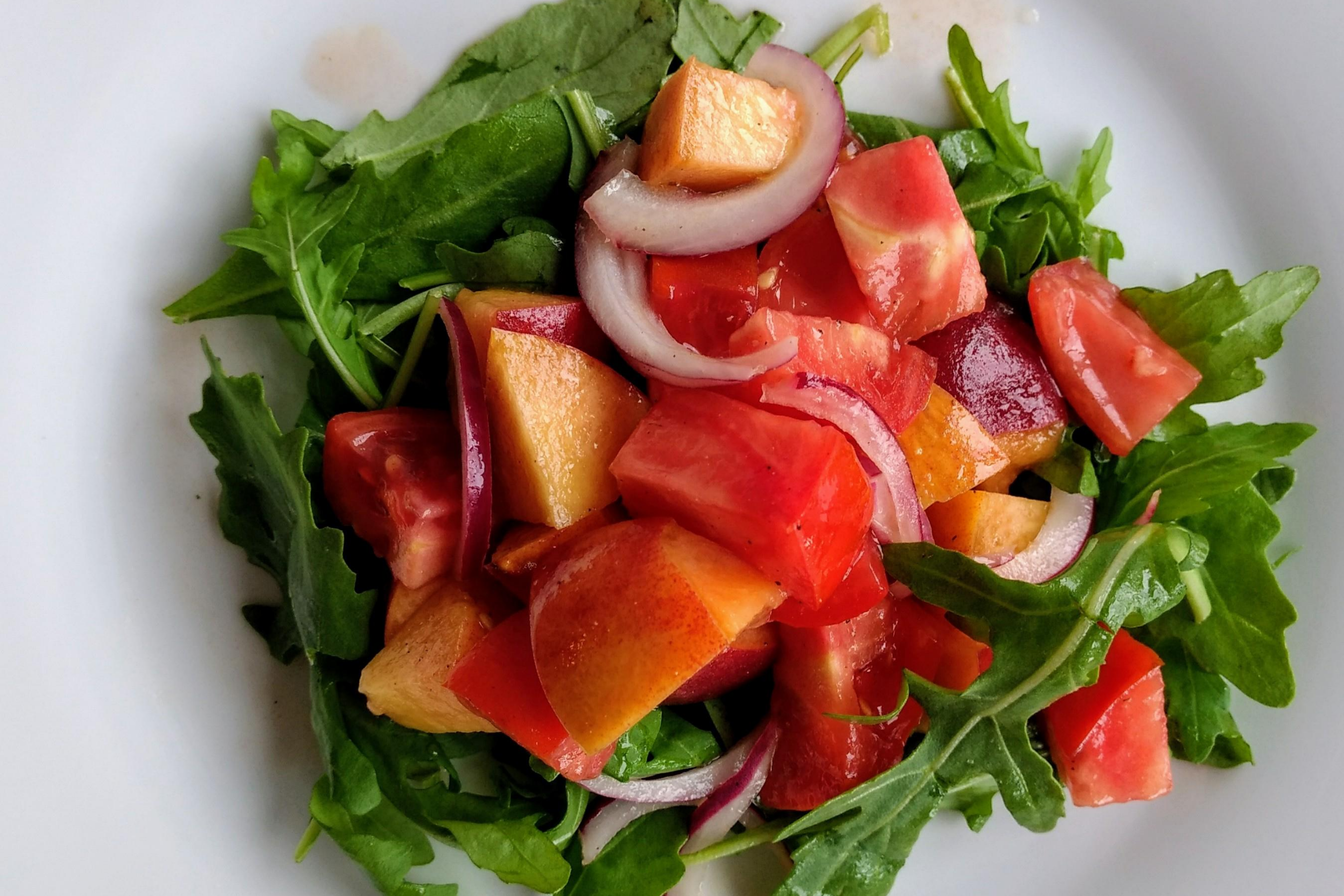 This arugula, tomato and peach salad recipe is THE summer must-have salad. It is so refreshing and delicious! The spiciness of baby arugula, the intense taste of ripe Heirloom tomatoes (local of course!) and the sweetness of summer peaches is the best combination ever! Here is the basic recipe, but I often add toasted pepitas or walnuts, sometimes cucumbers, and even avocado. If arugula is not your favorite green try mixed greens instead, or baby kale (one of my favorites!). There are so many possibilities and all great. You can't go wrong with this salad.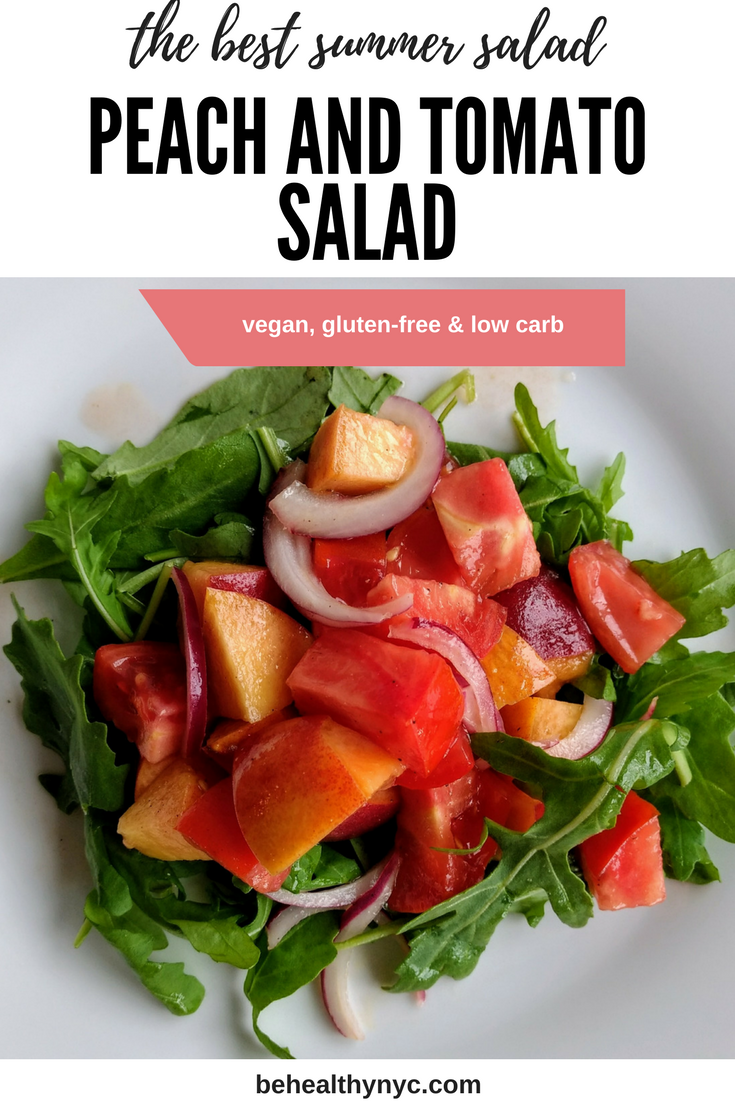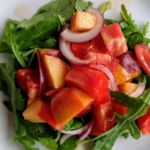 Peach and Tomato Salad
Ingredients
1

bunch baby arugula

2

ripe peaches, cut in small cubes

2

ripe tomatoes (I love beefsteak, but any ripe and local tomatoes will be great), cut in small chunks

1/4

cup

thinly sliced red onions

1

tablespoon

apple cider vinegar

1

tablespoon

extra virgin olive oil

1

tablespoon

maple syrup

salt and pepper to taste
Instructions
Toss all ingredients and serve!
---
more recipes you might like
---