Avocado, Mango and Matcha Smoothie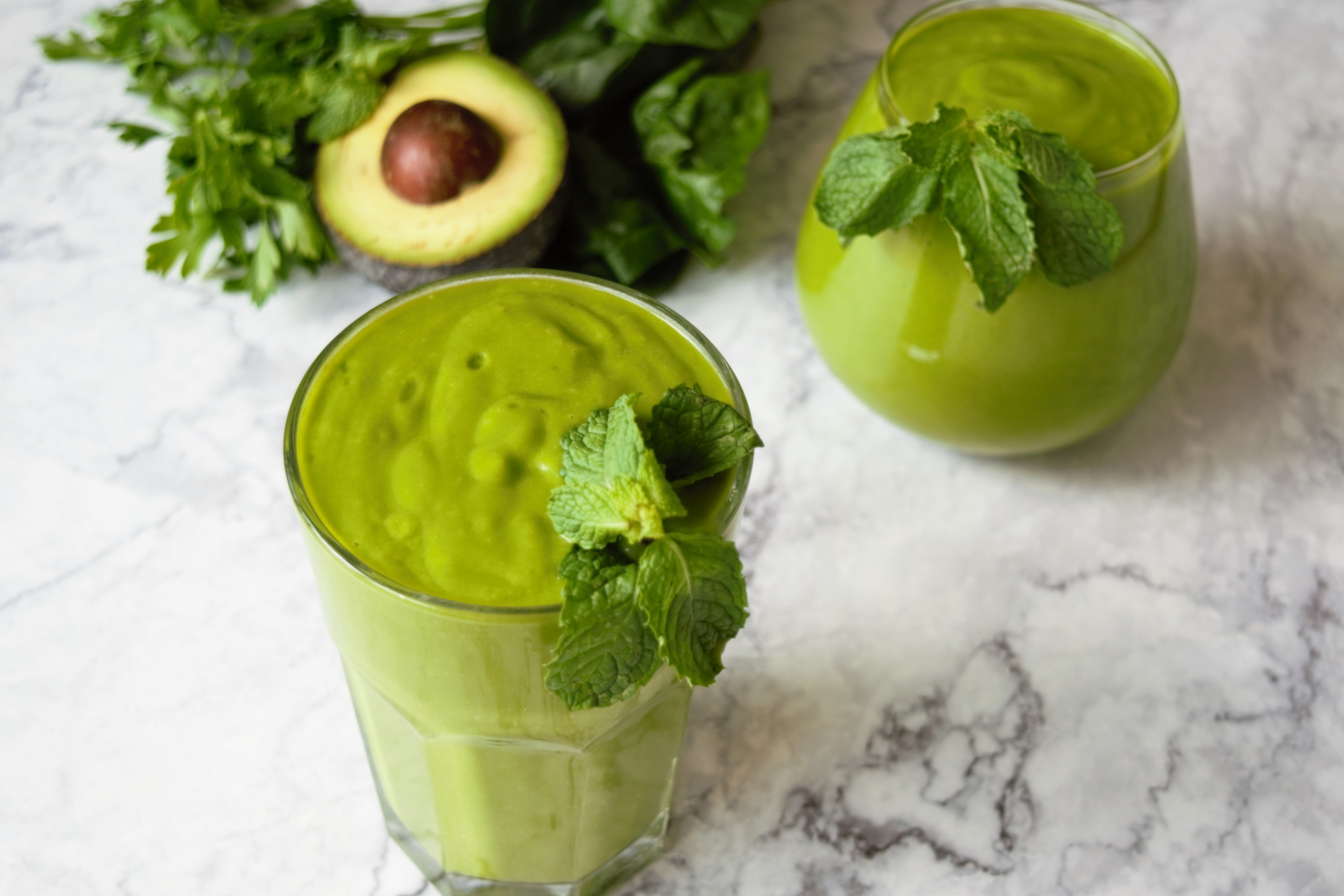 This avocado, mango and matcha smoothie is the trinity of goodness: vegan, gluten-free, and dairy-free. The combination of avocado and spinach deliver a rich flavor and a natural dose of healthy greens, not to mention more than a 100% of your daily dose of vitamins A, C and K. Then you get the sweetness, brought to you by the mango and coconut milk. To finish up, the super detoxifying and metabolism boosting matcha powder.
With as much protein as an egg, you have the perfect post-workout shake or meal. This rich smoothie can make a great smoothie bowl; by adding water half of the water, you can adjust the consistency to your taste. Save some chunks of mango for topping, adding your favorite granola, seeds, or nuts.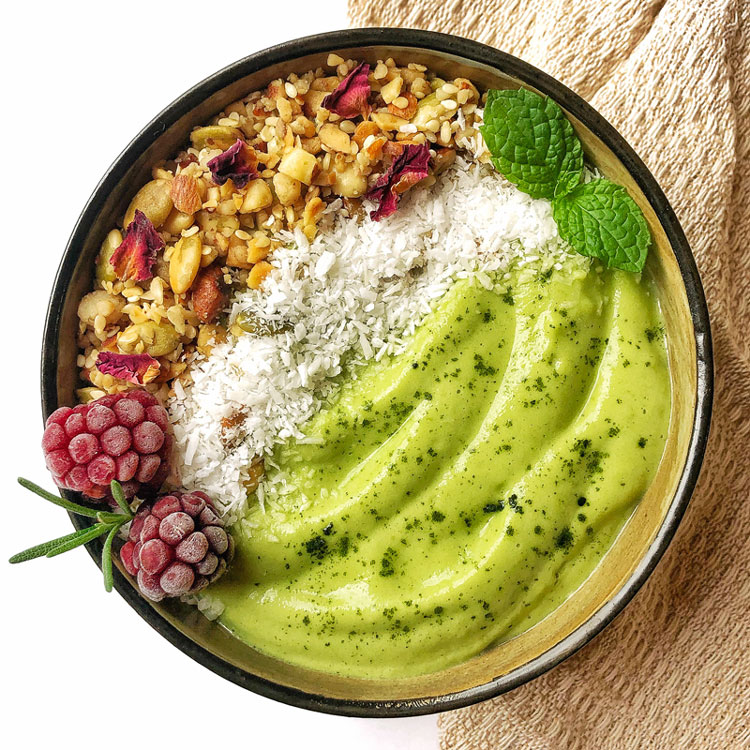 what makes it so good
Matcha is the super food that makes this smoothie so good for you.
it adds antioxidants that can boost your metabolism helping you lose weight
supports a healthier immune system
detoxify your body
and even lower your cholesterol
it is abundant in theanine, an amino acid present in green tea that is stress-reducing
it contains catechin, an antioxidant found to be able to mildly prevent cancer, diseases, and aid in weight loss
Matcha also provides vitamin C, selenium, zinc, magnesium, EGCG, fiber, chromium, and more.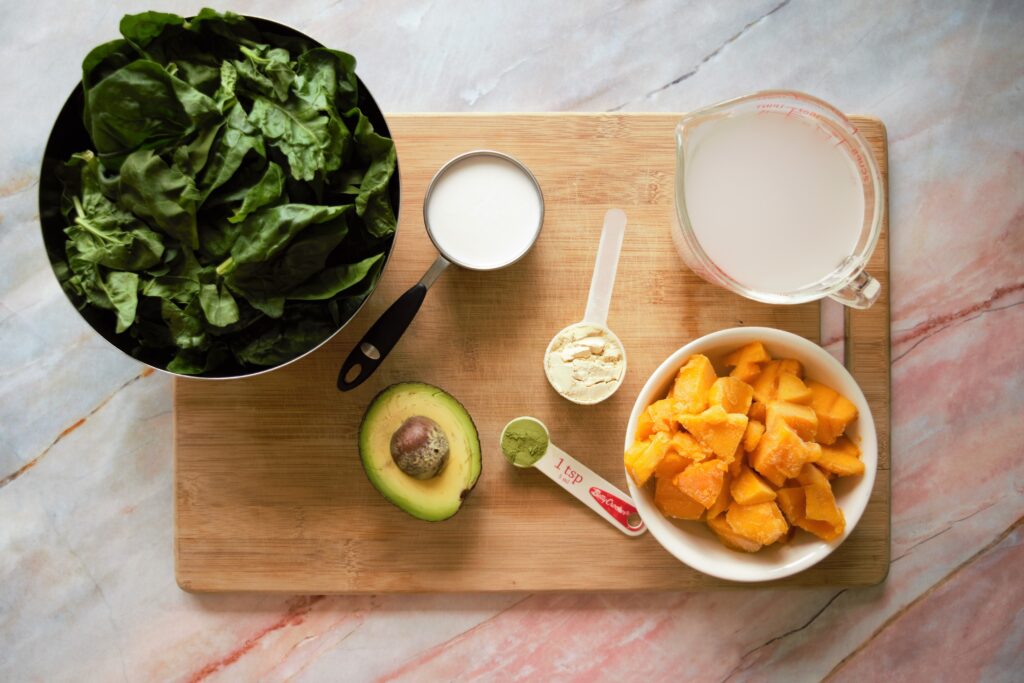 Ingredients:
2 cups coconut water
1/2 cup coconut milk
1/2 avocado
1 mango
1 scoop plant based protein
1 teaspoon matcha powder
2 cups spinach
Instructions:
Blend it for a few seconds, until smooth. Enjoy!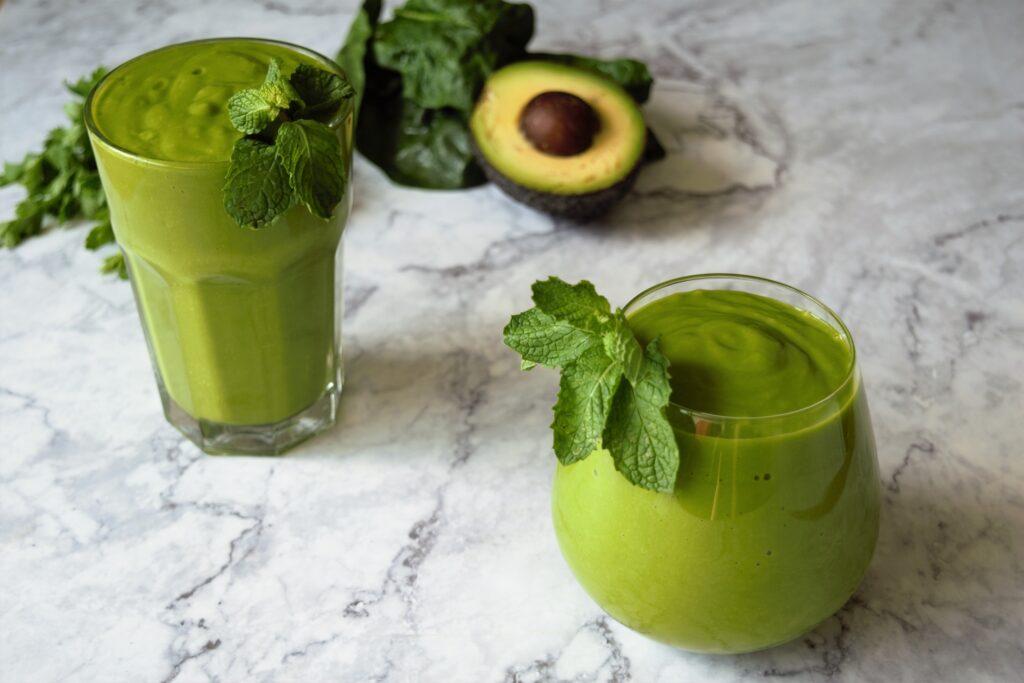 Avocado, Mango, and Matcha Smoothie
Ingredients
2

cups

coconut water

1/2

cup

coconut milk

1/2

avocado

1

mango

1

scoop plant based protein

1

teaspoon

matcha powder

2

cups

spinach
Instructions
Blend it for a few seconds, until smooth. Enjoy!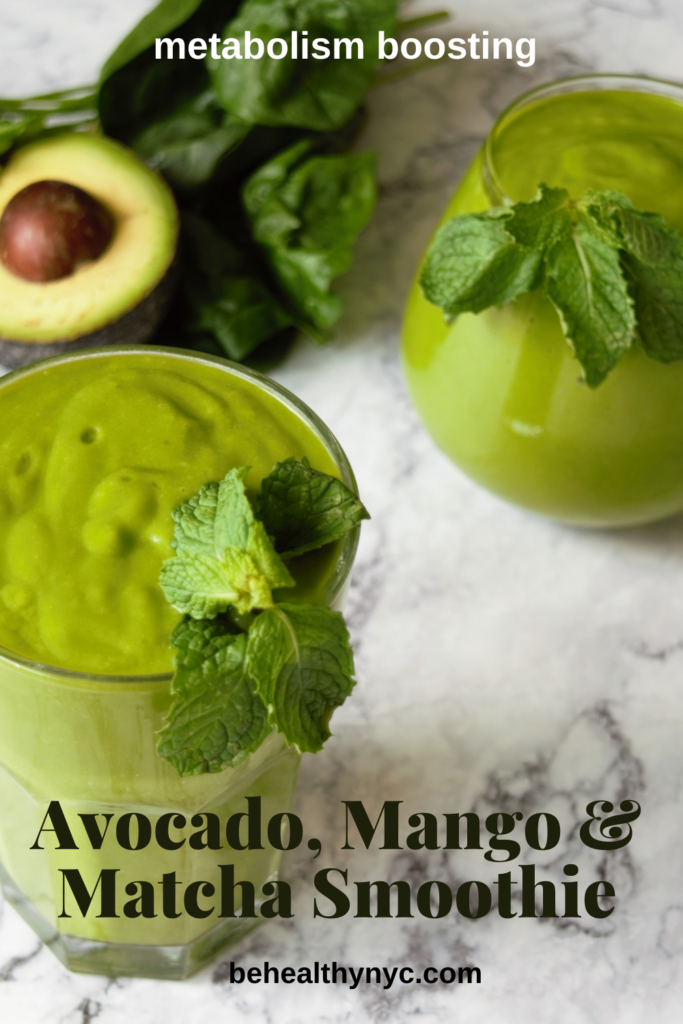 ---
more recipes you might like
---