high protein Vegan Lentil Salad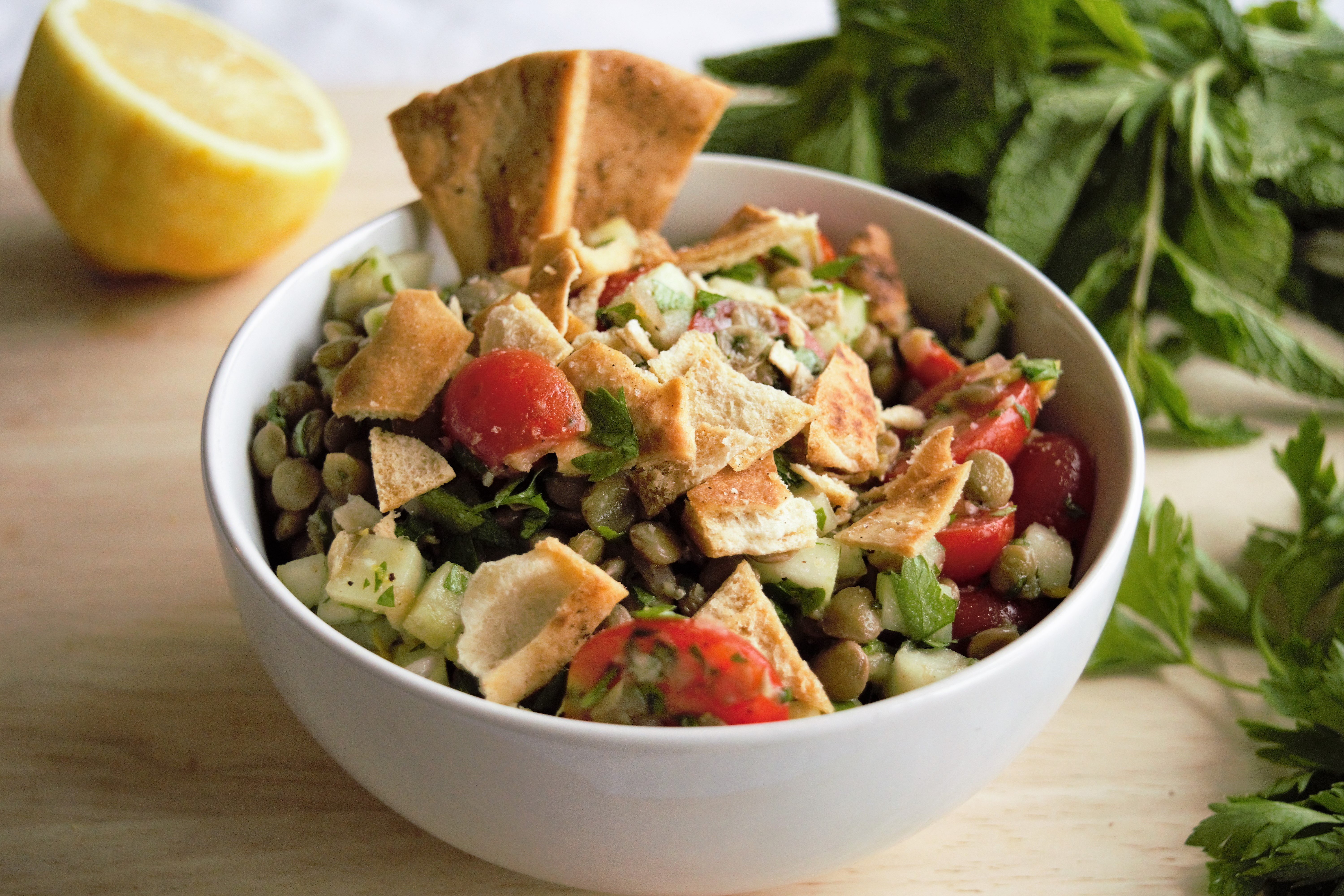 Lentils ne of my favorite legumes, and I absolutely love this high protein vegan lentil salad, especially in the summer!
I don't know what I love the most about lentils: maybe it is because they are just so delicious, or because I know I can cook them in less than fifteen minutes (and without having to soak them overnight!), or the fact they are so nutritiously dense and good for you.
Lentils are one of the few legumes that doesn't require soaking before cooking. And in less than half an hour you can cook a batch that can be used for burgers, stews, soups, salads, and even dips.
Vegan Lentil Salad
This salad has few ingredients and is very basic and yet so divine; I have to share the recipe! Because I love raw garlic, I add a small clove that I smash with a little bit of salt.
The gluten-free pita chip you can buy already made, like Stacy's.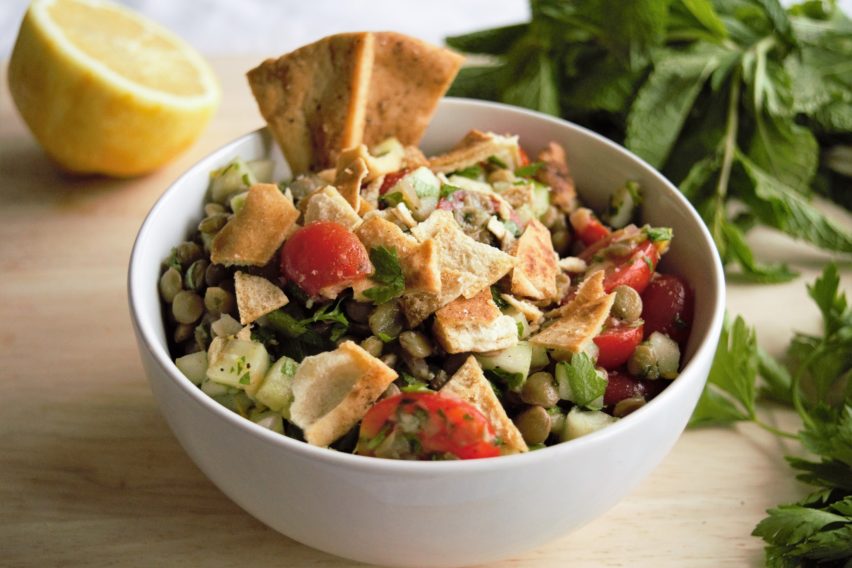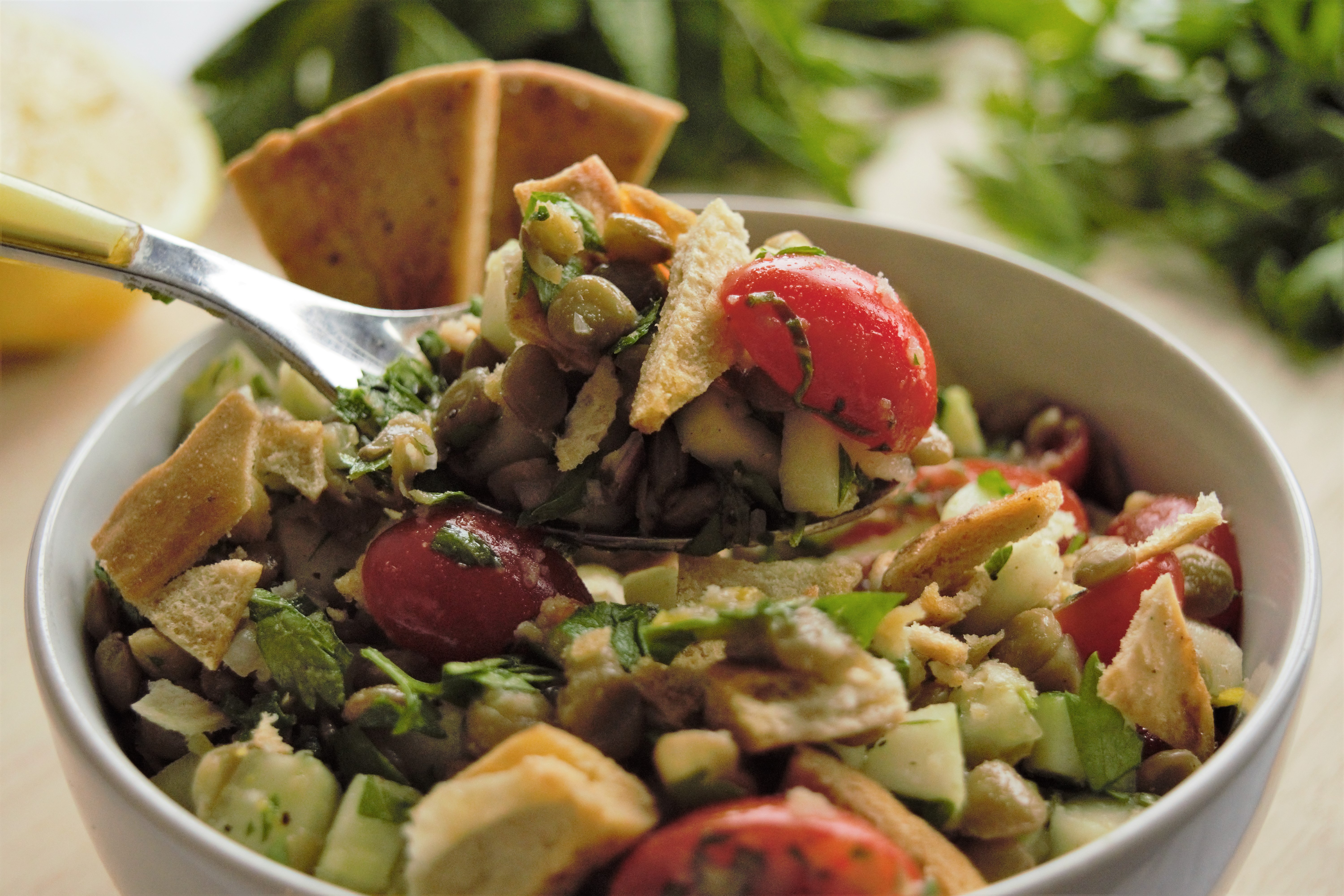 how to cook the lentils
The lentils cook in less than 15 minutes. All you need to do is boil them with a lot of water until they are soft, but not mushy. Depending on your cooking pot, it might take as little as 10 minutes; I like them al dente, but it is completely up to your taste. If I am planning to have this salad as a dip I let the lentils cook a bit longer so the texture is creamier.
You can add bay leaves, kombu, or cumin seeds while it cooks for some extra flavor. This excellent side dish is perfect for a picnic potluck or to take to the beach. It has all you need: protein, healthy complex carbs and the right amount of fat.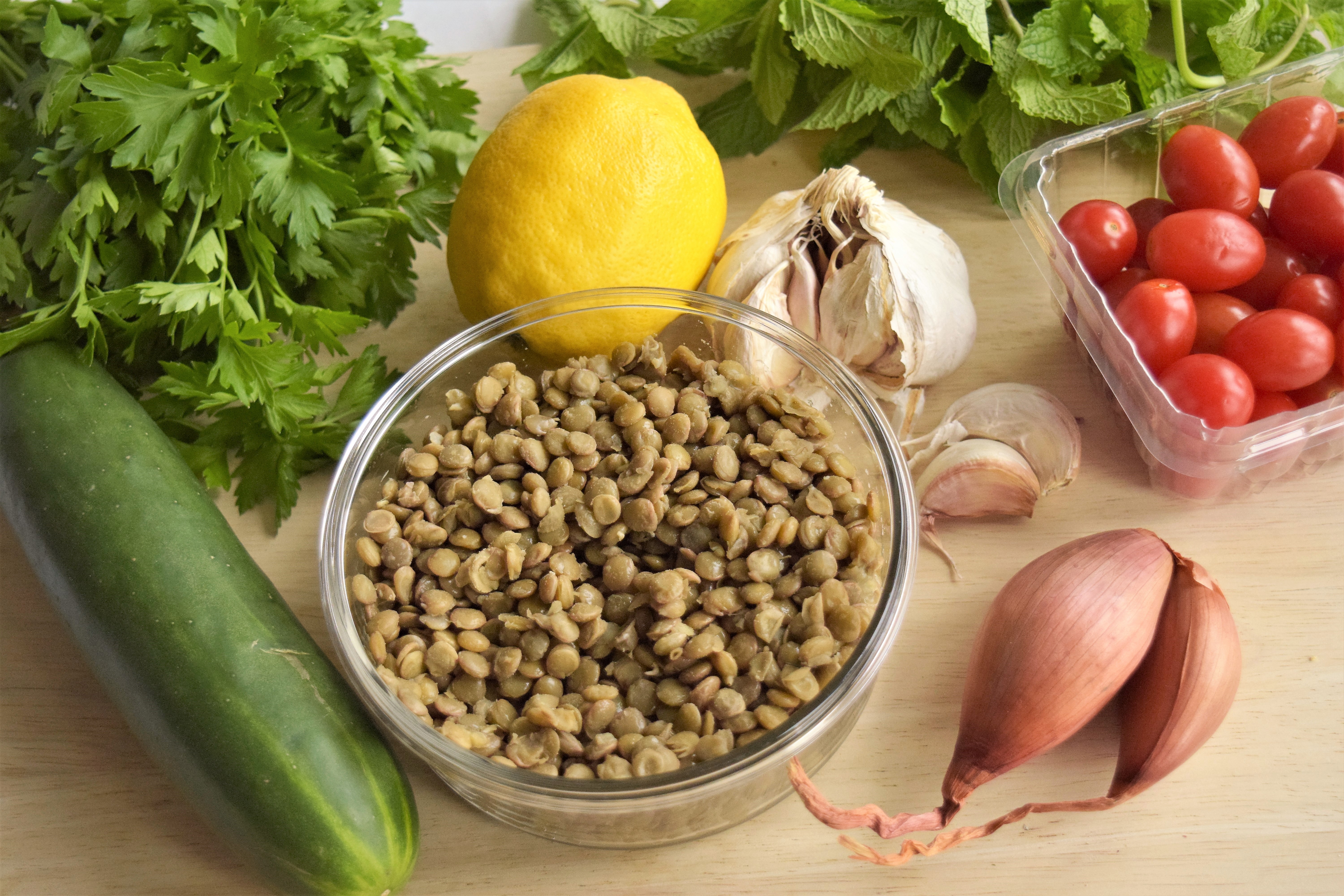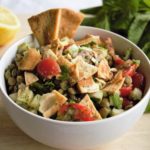 Vegan Lentil Salad
Ingredients
2

cups

cooked lentils

grated zest and juice of 1 lemon

1 1/4

teaspoon

dried mint

sea salt and freshly ground pepper

1

tablespoon

extra-virgin olive oil

1

small shallot, thinly sliced

1

cup

cherry tomatoes, halved

1

cup

Persian cucumbers, thinly sliced

1/2

cup

packed fresh parsley and/or mint, torn

1 1/2

cups

gluten-free pita chips, broken into small pieces
Instructions
1. Heat 1 tbsp extra virgin olive oil in a large nonstick skillet over medium-high heat. Add the shallots and cook, stirring, until tender, about 4 minutes.
2. Add the lentils and cook until warmed through, about 1 minute. Transfer to a large bowl and toss with the lemon zest and juice, the cherry tomatoes, cucumbers, parsley, pita chips, 2 tablespoons olive oil, 1/2 teaspoon salt and a few grinds of pepper.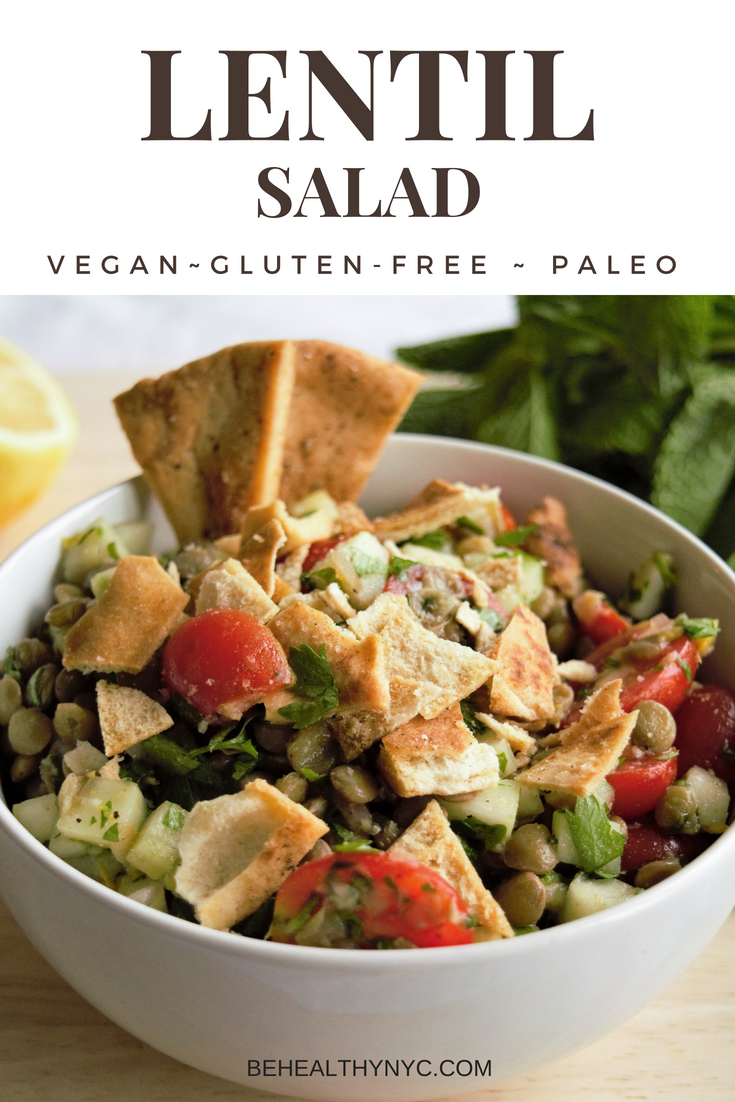 ---
more recipes you might like
---