Raw Vegan Chocolate-Banana Nut Bars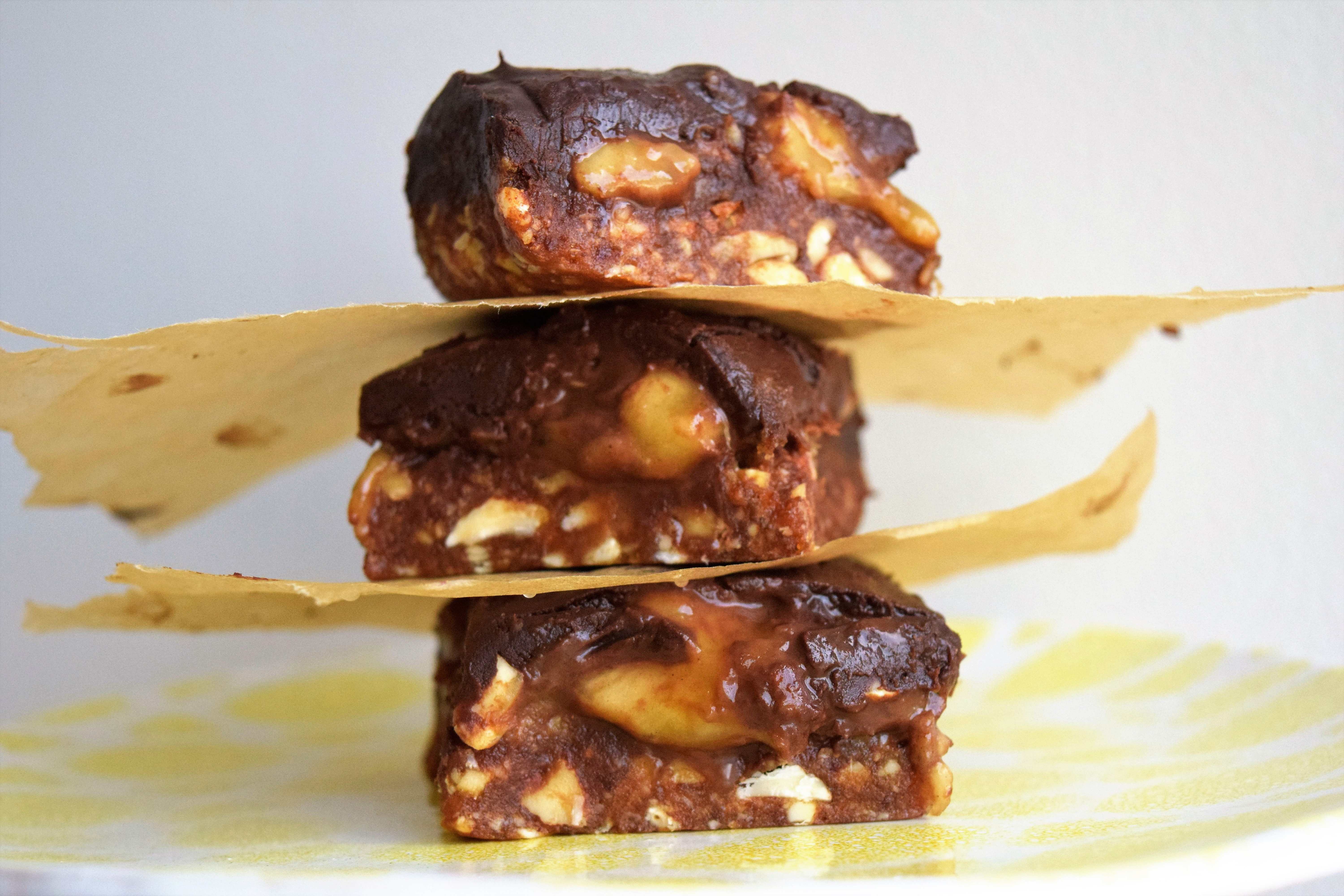 Every time I crave something sweet I make these Raw Vegan Chocolate-Banana Nut Bars. I have a massive sugar tooth, but keep myself far away from refined sugars. All kinds of refined sugars, ice cream, and chocolate are not allowed in my house because I will eat everything until the very end, I have NO SELF- CONTROL whatsoever!
So whenever I have an irresistible sugar craving a make healthy treats like this vegan chocolate-banana nut bars. No sugar, no gluten, no dairy, and no oil! And still delicious and so satisfying! This dessert tastes like tropical heaven!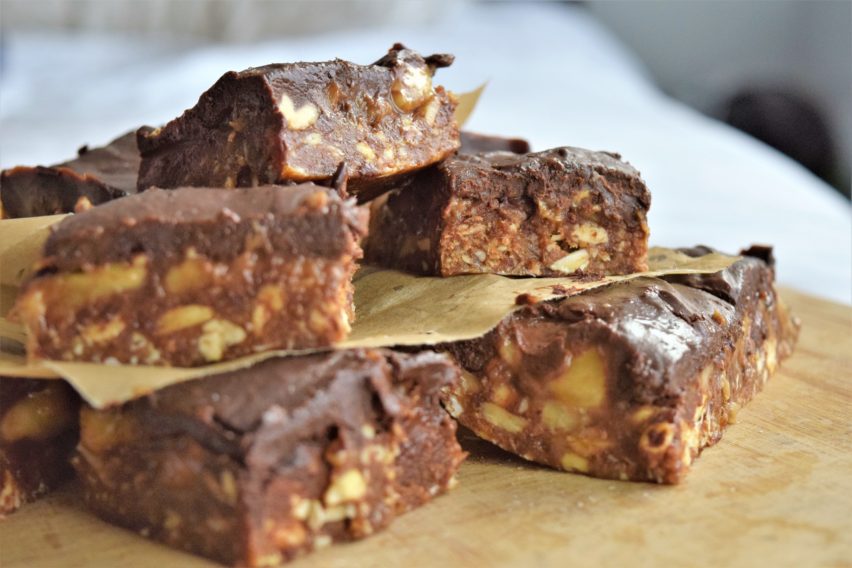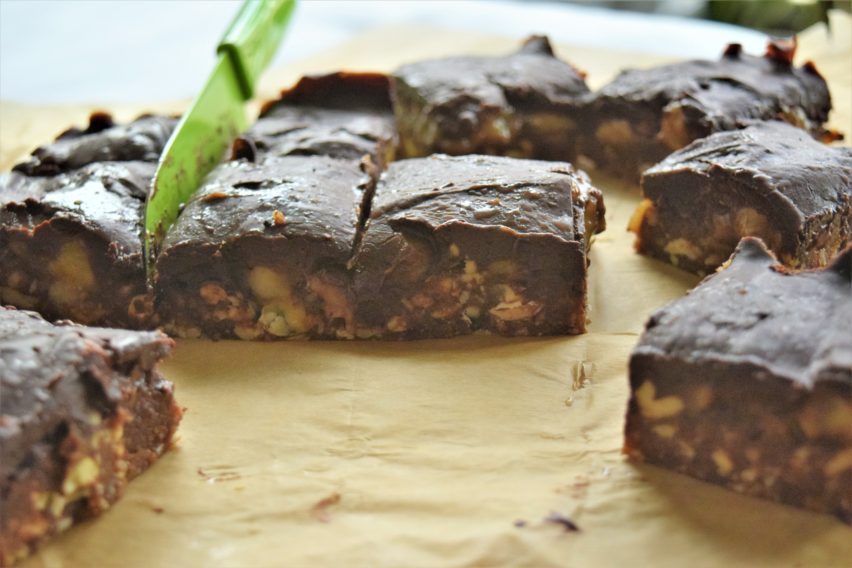 Raw Vegan Chocolate-Banana Nut Bars
It is not just easy to make but packed with complete nutrients from whole foods:
Dates are not only delicious and rich in complex sugars and fiber, but most importantly they also have amazing health benefits, from aiding constipation and sexual dysfunction to abdominal cancer! Also, dates are the sweetest of all fruits, so they are my guilty free sugar fix. Check this article to find out more about this incredible fruit!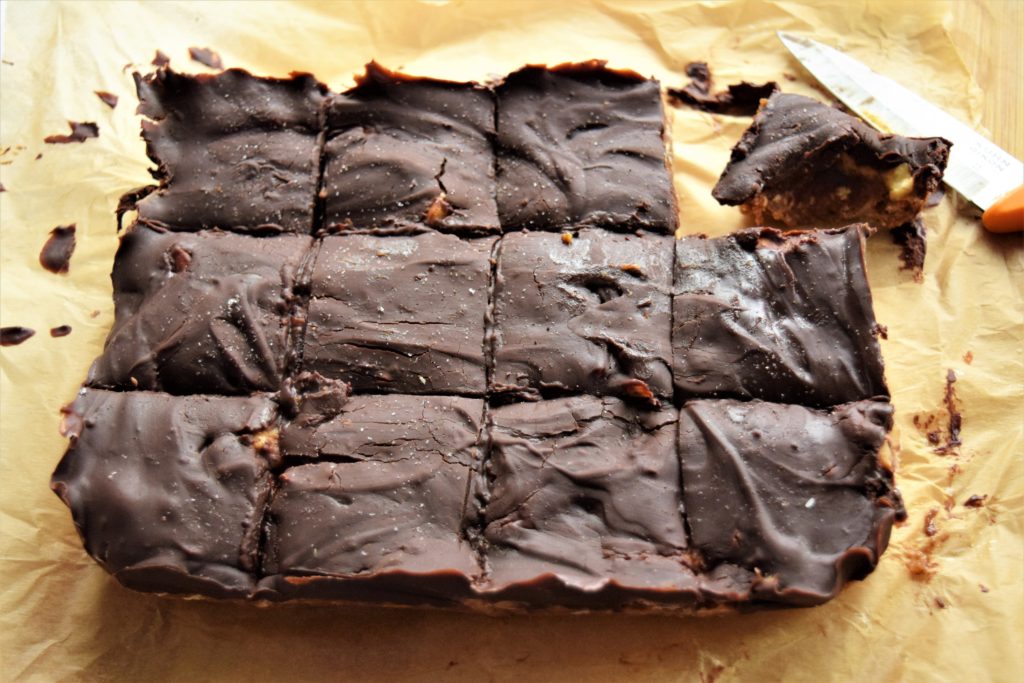 Almonds are a staple in my diet. I have been making homemade almond milk for years! They are an excellent source of protein, healthy fats and fiber. Raw almonds are essential and should be included daily in your diet, especially vegans. To find out more about some of the benefits of almonds read here. Cashews and coconut are also high in protein and healthy fats, especially coconut which contains 13 grams of protein in a medium size nut. These three nuts are an energy bomb, and I always have them as a pre-workout snack. The energy comes mainly from the fats, but also from the complex sugars. A little bit goes a long way!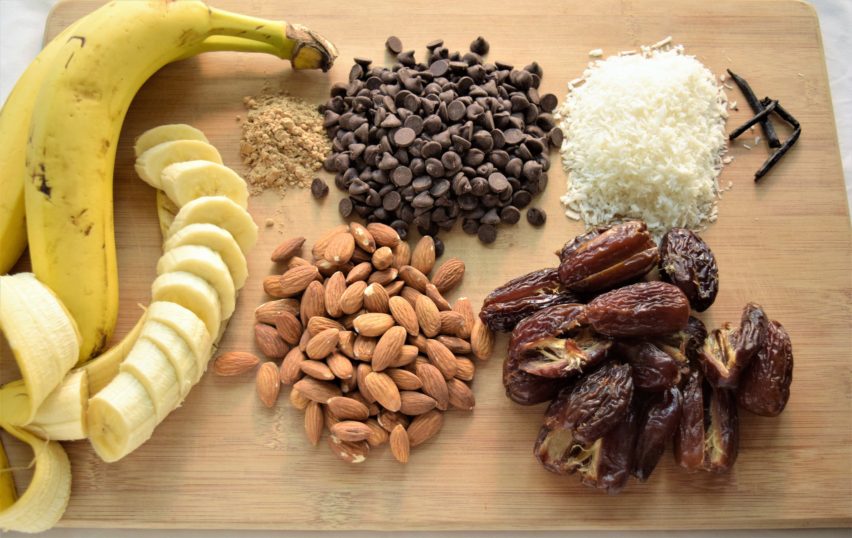 I add bananas for texture, the original recipe doesn't include them, but I love bananas and chocolate! They are a perfect match!
Maca powder is considered a superfood. This site highlights some of the benefits, but I add it to my recipes because of the delicious flavor! And finally, our beloved chocolate! So good, and so many health benefits! In this article, you can find interesting information about cocoa. I never eat chocolate by itself, but always combine it with recipes like this one.
So here is my guilt-free treat recipe! Keep it in the freezer if you, unlike me, have self-control. It is even better frozen!
I would love to know if you make it and what you think about it.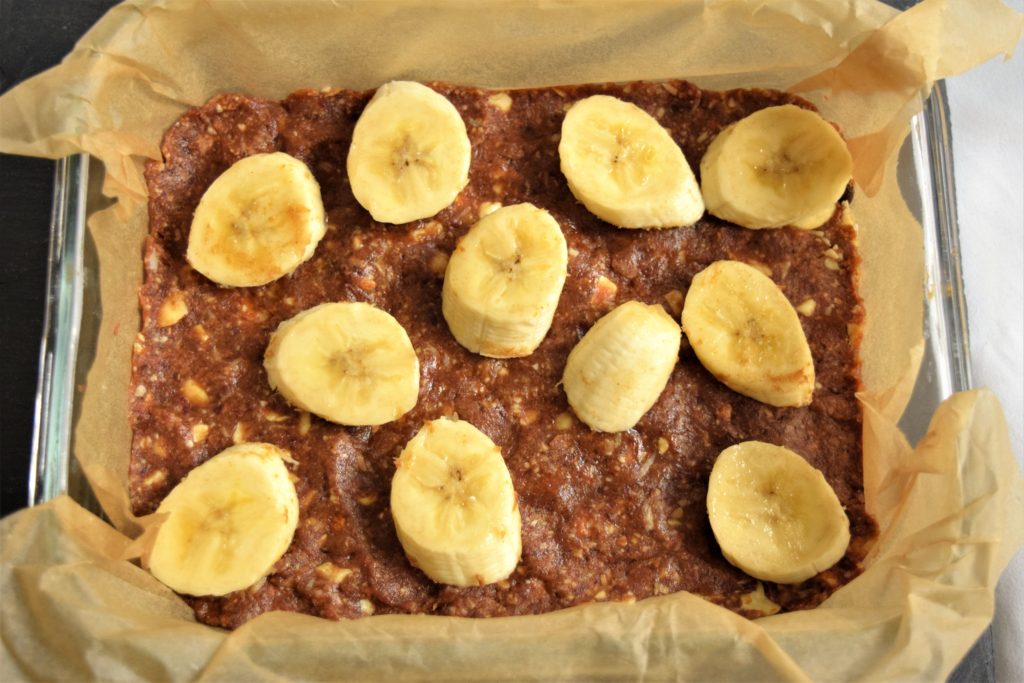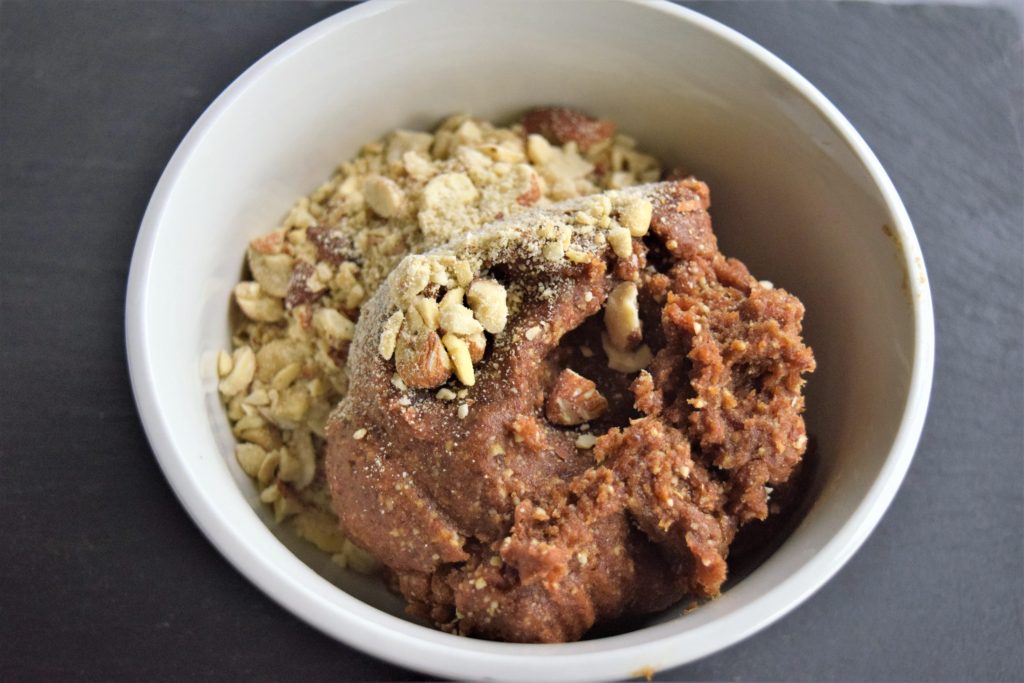 Chocolate-Banana Bars
Ingredients
2

cups

raw almonds

15

Medjool dates, pitted

2

teaspoons

maca

1

tablespoon

vanilla extract

3/4

cup

vegan chocolate chips

2

tablespoons

homemade almond milk

1/8

teaspoon

sea salt
Instructions
1. In a food processor, pulse almonds until roughly chopped. Transfer half of mixture to a small bowl and set aside. Process remaining almonds until finely ground. Add dates, maca powder, and vanilla to remaining almonds and process again until combined. With a spatula, scrape down sides of container and process for 1 minute or until mixture holds together when squeezed between fingers.
2. Using your hands, knead date mixture into reserved chopped almonds. On a parchment paper-lined cutting board, pat into a 3 x 12-inch rectangle baking dish, then chill in the refrigerator for 1 hour or until firm.
3. Cut rectangle into 8 (1 1/2 3 3-inch) bars. in a glass bowl, add chocolate chips and milk. Using a Bain Marie (hot water bath, when you add the glass bowl on top of a pot with hot water) melt the chocolate, stirring with a spatula until smooth. Fully cover bars with chocolate or drizzle chocolate over bars in a zigzag pattern. Sprinkle with salt, and then chill in refrigerator until chocolate is set before serving. Store in the refrigerator in an airtight container.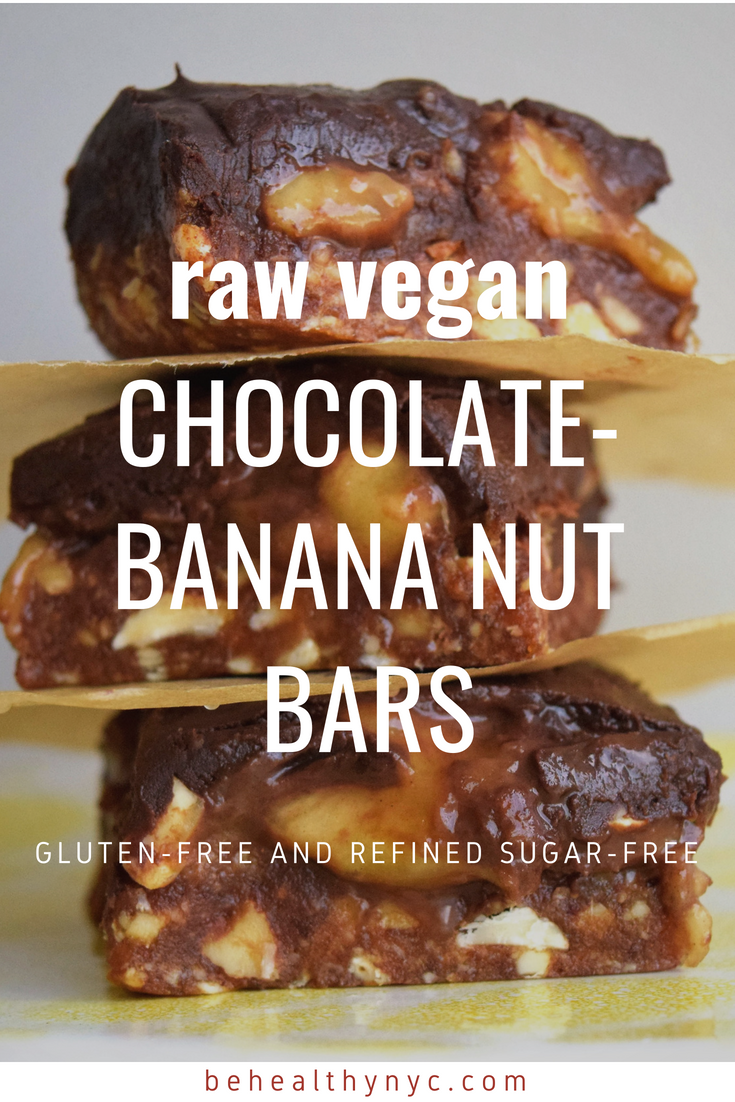 ---
more recipes you might like
---