Vegan Pea Soup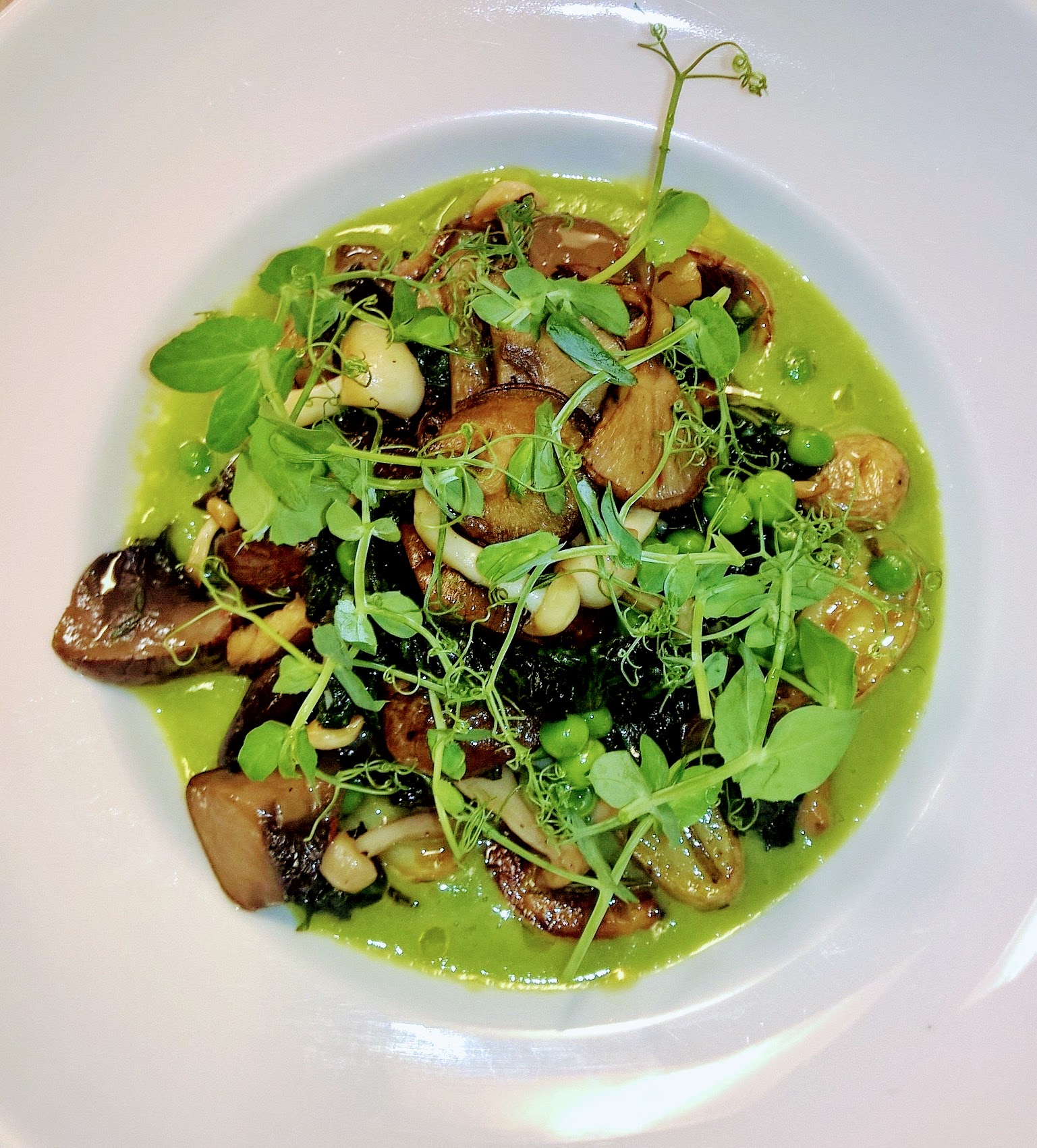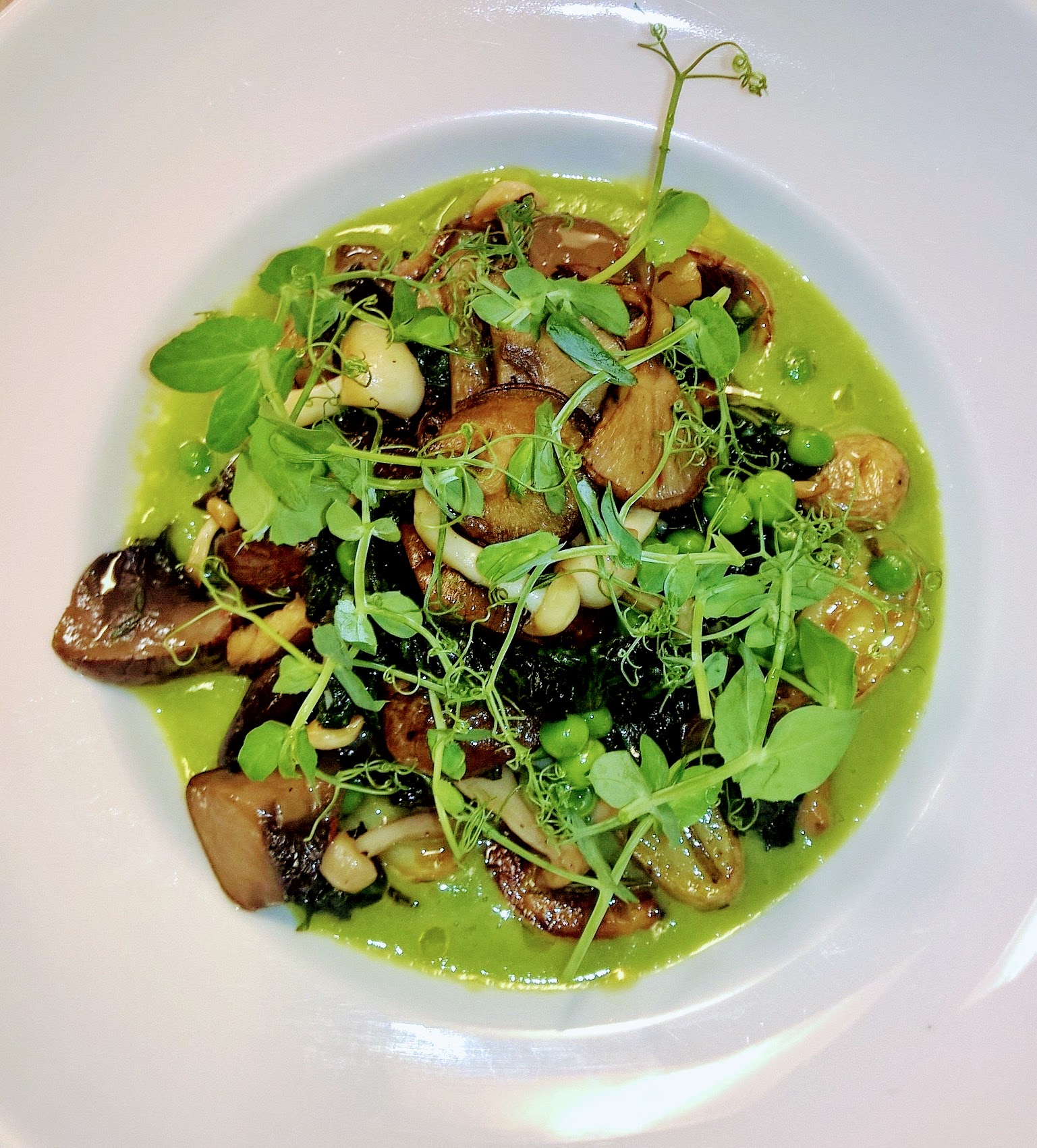 Vegan and Gluten-free Pea Soup
An elegant soup that is not just delicious but looks fantastic!
With only a few ingredients you can make this delightful pea soup, that is perfect as a light low-carb and low calories dinner. In the summer it can also be served as a cold soup, perhaps without the wild mushrooms topping (I prefer the mushrooms hot, but that's my taste!).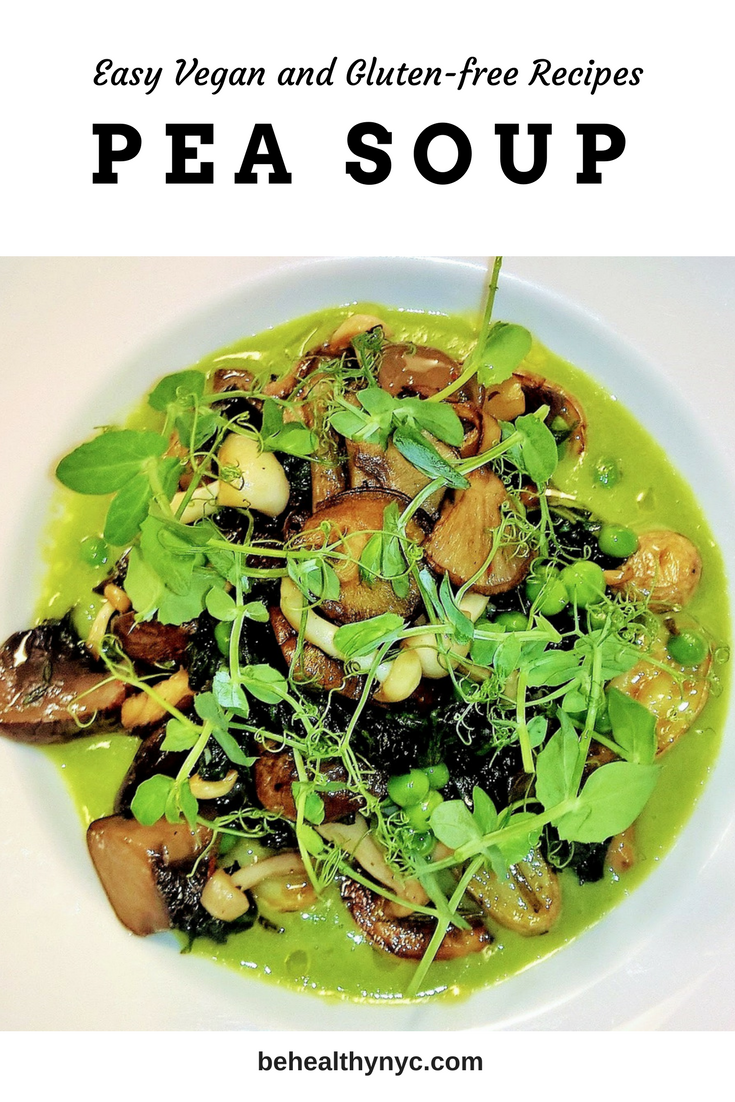 The original recipe had lots of animal products, but in my healthy version, you don't miss anything!
It is as good! The only thing missing is the animal fat and cholesterol. What I love about peas (or any other legume)is the protein content and this soup have about 11 grams of protein per cup and less than 200 calories! Not to mention legumes are rich in fiber and micronutrients.
How fast it cooks! In less than 20 minutes they are soft, and there is no need for overnight soaking.
I don't know about most people, but one cup is nothing to me, I would have two cups for sure! And that is 22 grams of protein and less than 400 calories! A great meal to have for dinner, especially if you want to cut on your calorie intake.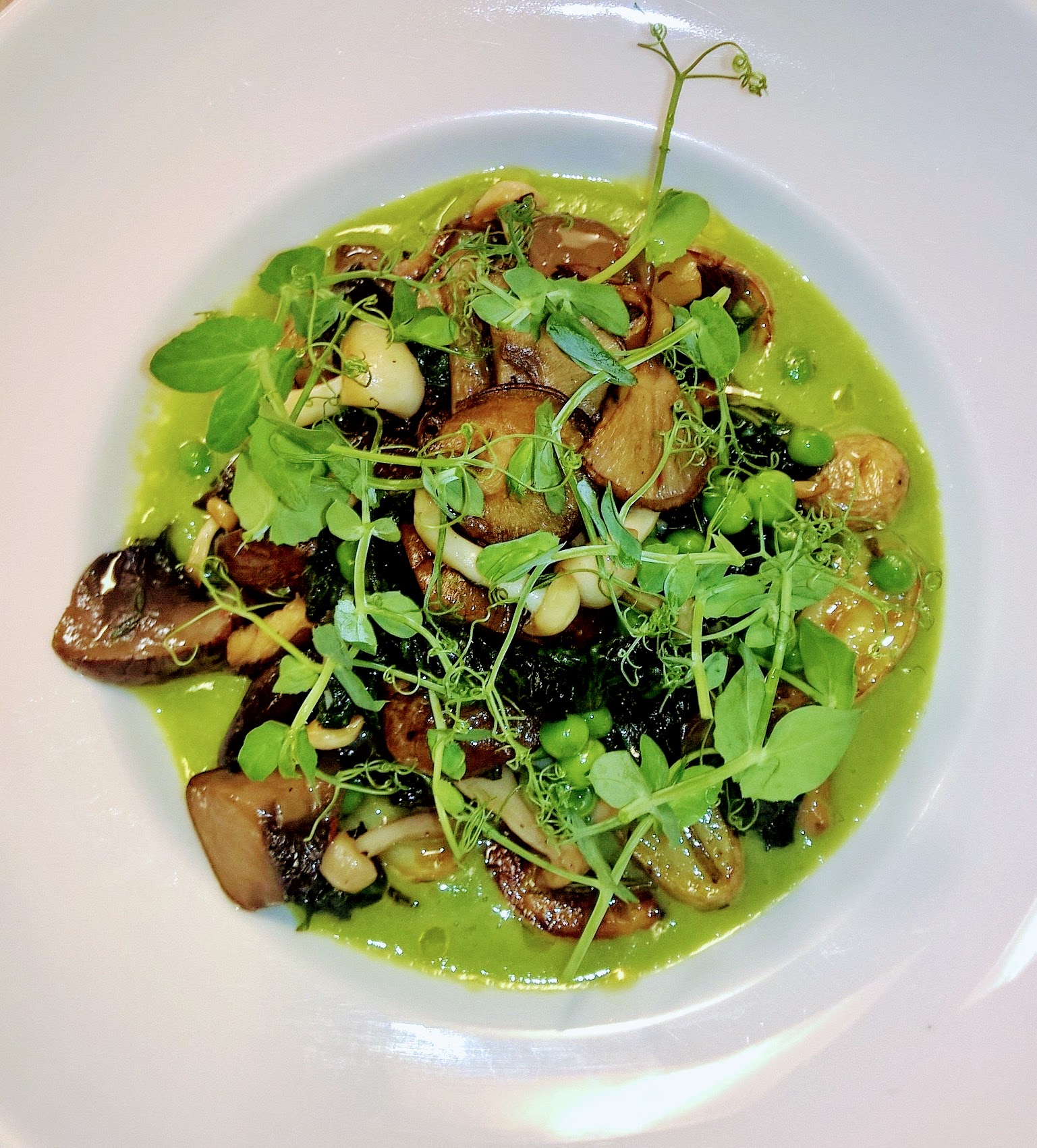 Pea Soup
Ingredients
3

tablespoons

extra-virgin olive oil

1 1/2

cups

sliced leek, white and pale green parts only

1/2

cup

diced celery

1

tablespoon

minced garlic

4

cups

water

4

cups

frozen (or fresh) English peas

1

cup

spinach leaves

1

tablespoon

fresh mint, chopped

1/4

cup

parsley

1

tablespoon

fresh thyme leaves

1

tablespoon

lemon juice (about half lemon)

Garnish suggestions: wild mushrooms, mixed green shoots, drizzle olive oil, sauteed snow peas

sea salt and freshly ground pepper to taste
Instructions
Heat the olive oil in a large saucepan over medium heat. Add the sliced leek and celery and cook until the vegetables soften about 8 minutes. Do not overcook or let them color. Add the garlic and cook for 1 minute, or until fragrant. Add the water, bring to a boil and reduce the heat to a simmer. Add the peas and cook until soft, about 5 to 8 minutes. If using frozen peas, just cook until defrosted. Add the parsley, thyme, and spinach. Simmer for 1 minute, then remove from heat. Transfer to a blender (or use an immersion blender) and blend until smooth. Season to taste, and top with the mint and garnish of choice. Drizzle olive oil and lemon juice before serving.
---
---