Asian Quinoa Salad Recipe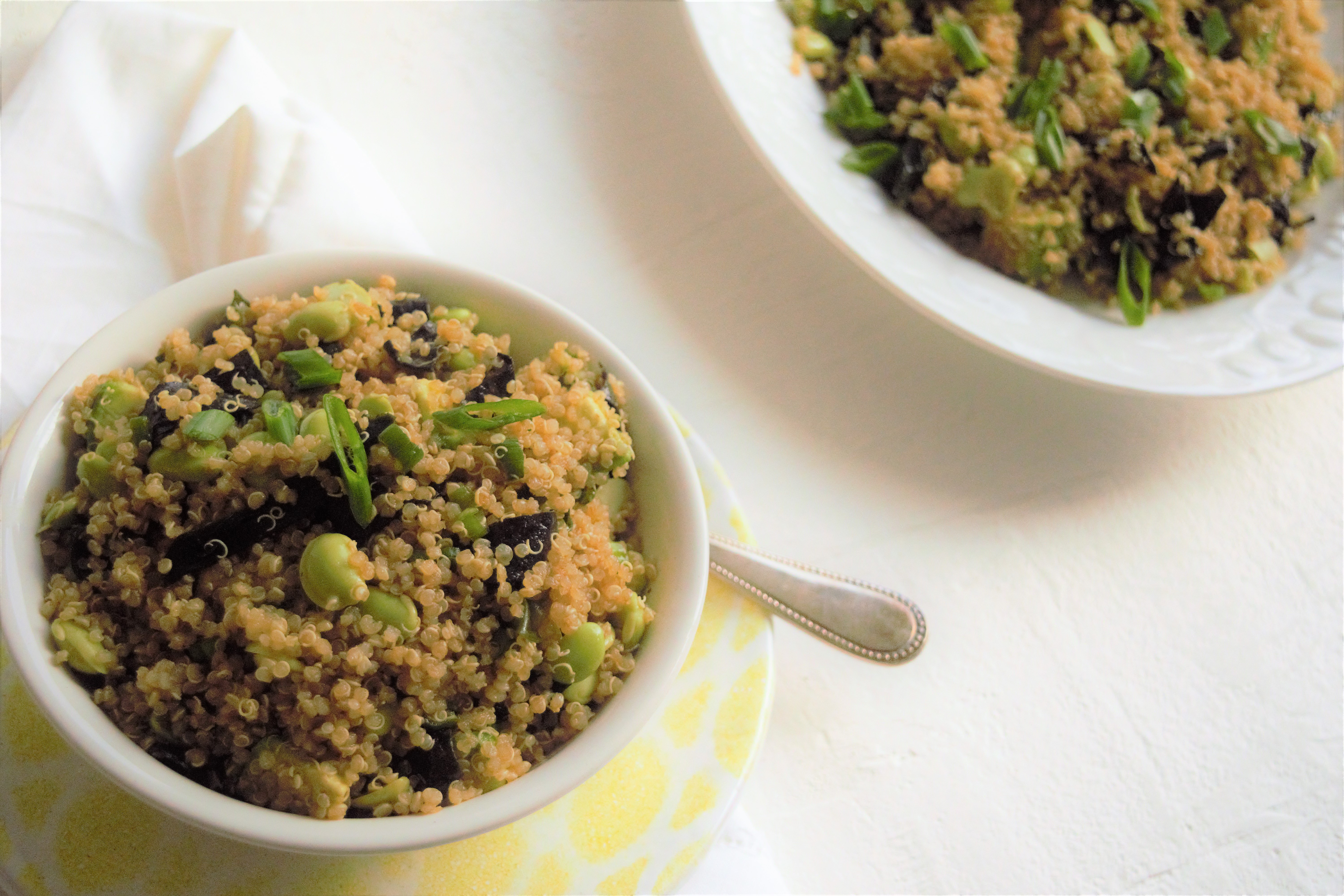 Asian quinoa salad is delicious, packed with nutrients, and high-protein salad that is super easy to make. It takes no time to prepare and after you make it once, you won't even need the recipe to follow.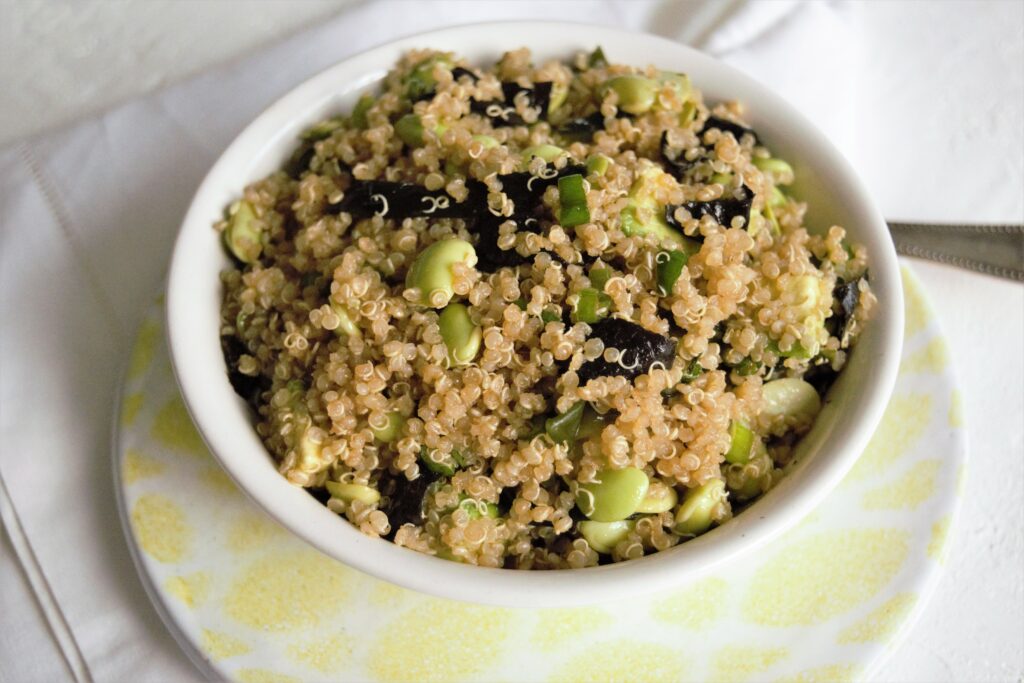 One of the main questions all vegans get asked over and over again is where do we get our protein. And in this recipe, protein is abundant. In three cups of quinoa, there are 24 grams, and 44 grams in two cups of edamame! That is 68 grams, not counting the seaweed.
The best thing about grains and legumes is when they are combined the meal is loaded with nutrients. Fiber, mineral, fats, vitamins, healthy carbs, and low calorie.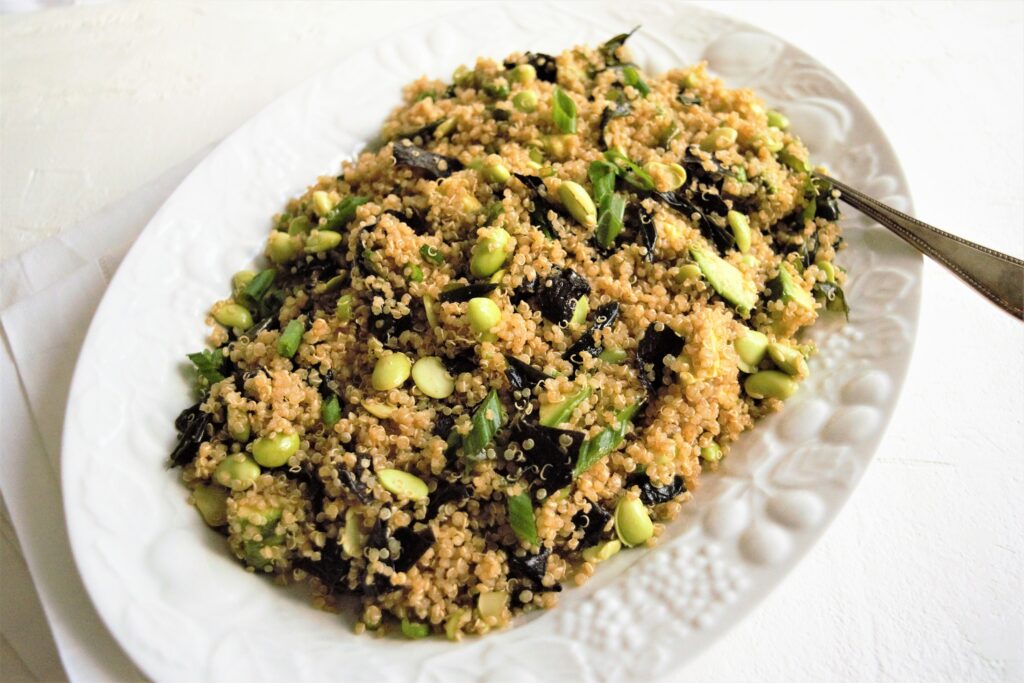 The amount of soy sauce and toasted sesame is flexible. I add just enough toasted sesame to add flavor, as I rather have as little oils as possible in my diet. All the fat from the avocado is all I need. You can also cut back the amount of soy sauce by seasoning the salad with sea salt. I often add a big handful of toasted sesame seeds or pepitas, a pinch of red pepper flakes, and some rice vinegar. There is no way to mess it out! It is one of my favorite recipes, because of its simplicity, delicious flavor and how fast it can be assembled. The quinoa is the only cooking you need to do!
Asian Quinoa Salad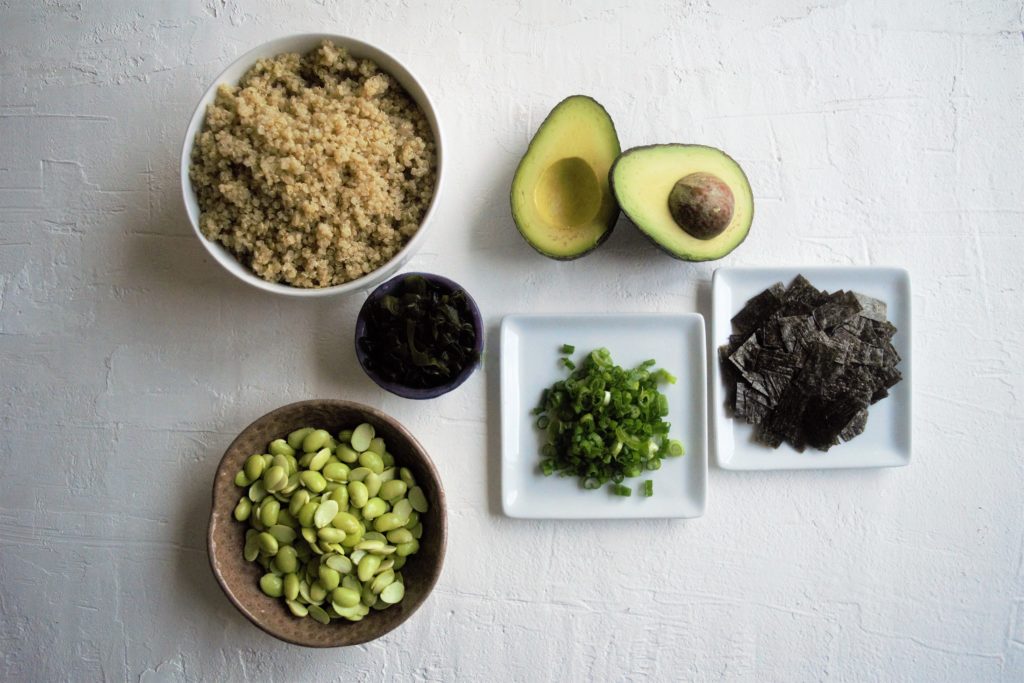 Asian Quinoa Salad
Ingredients
3

cups

cooked quinoa

2

cups

frozen or fresh edamame

thawed if frozen

2

sheets dried nori

shredded or cut into thin strips

1/2

cup

kelp

soaked in cold water for a few minutes and drained

2

scallions

thinly sliced

1

avocado

cubed

1

garlic clove

grated (optional)

1/4

cup

soy sauce

1/4

cup

toasted sesame oil

a pinch red pepper flakes

optional
Instructions
Mix all ingredients together. Adjust the amount of soy sauce to taste. Enjoy!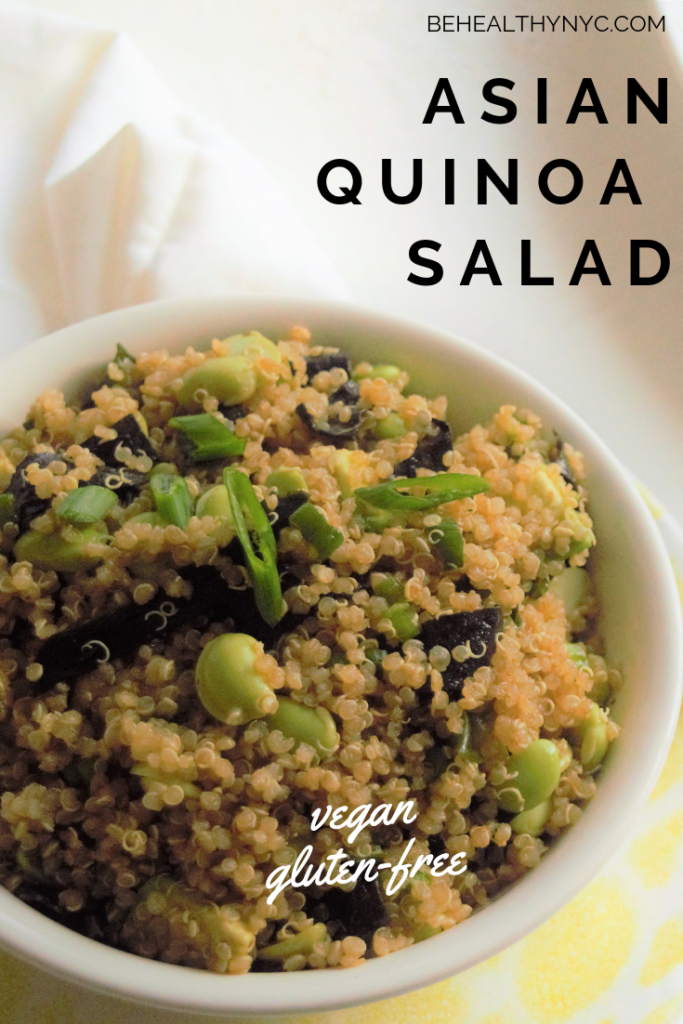 ---
more recipes you might like
---