Vegan Curried Red Lentil Soup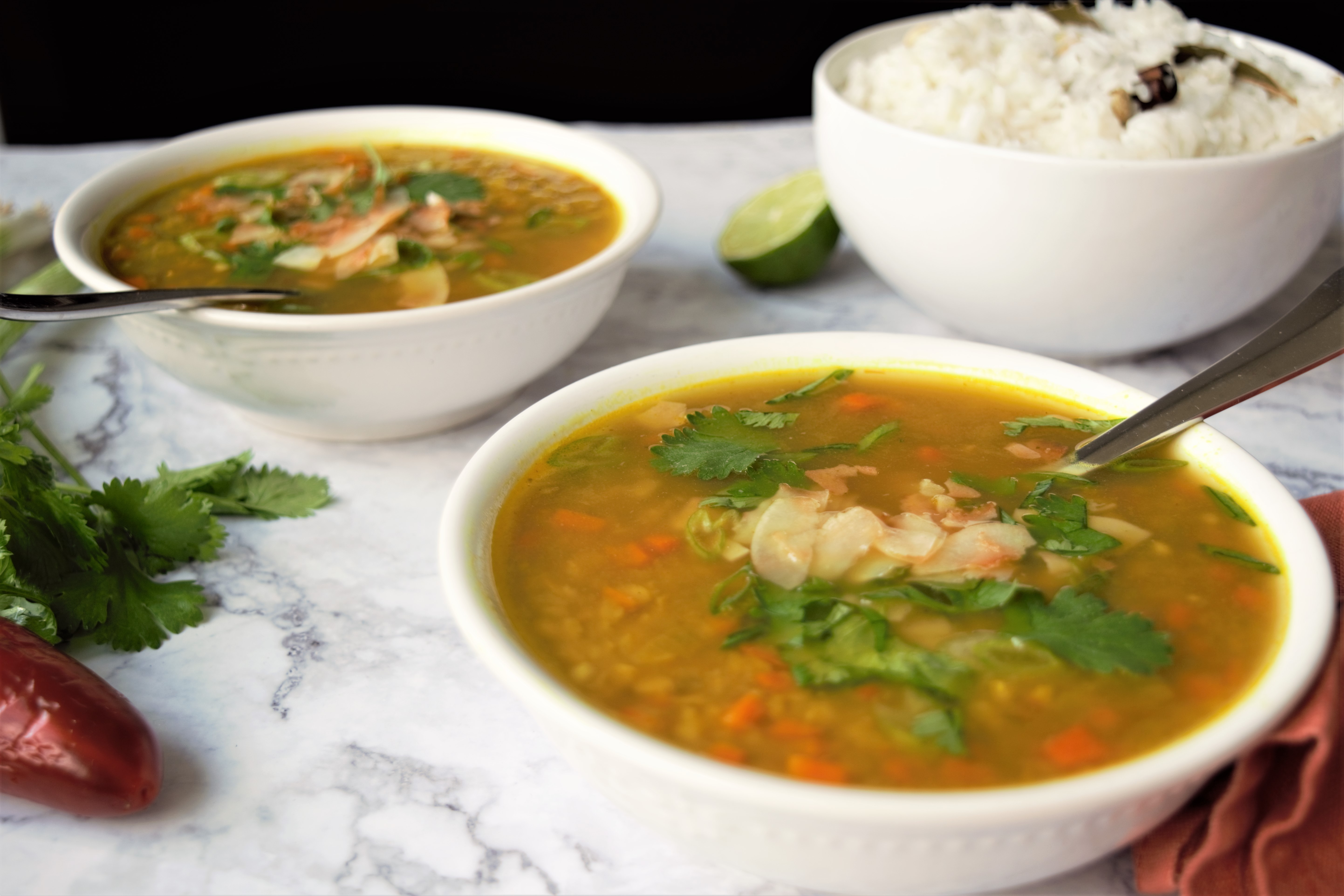 This vegan curried red lentil soup with toasted coconut is a nostalgic dish for me. I used to go quite often to a restaurant called Spice Cove in the Village. They had a great fixed price menu, which had many options and an excellent price. It is a shame they closed! Every Indian restaurant I go I ask for the red lentil soup, but it is never as good as the one I used to have.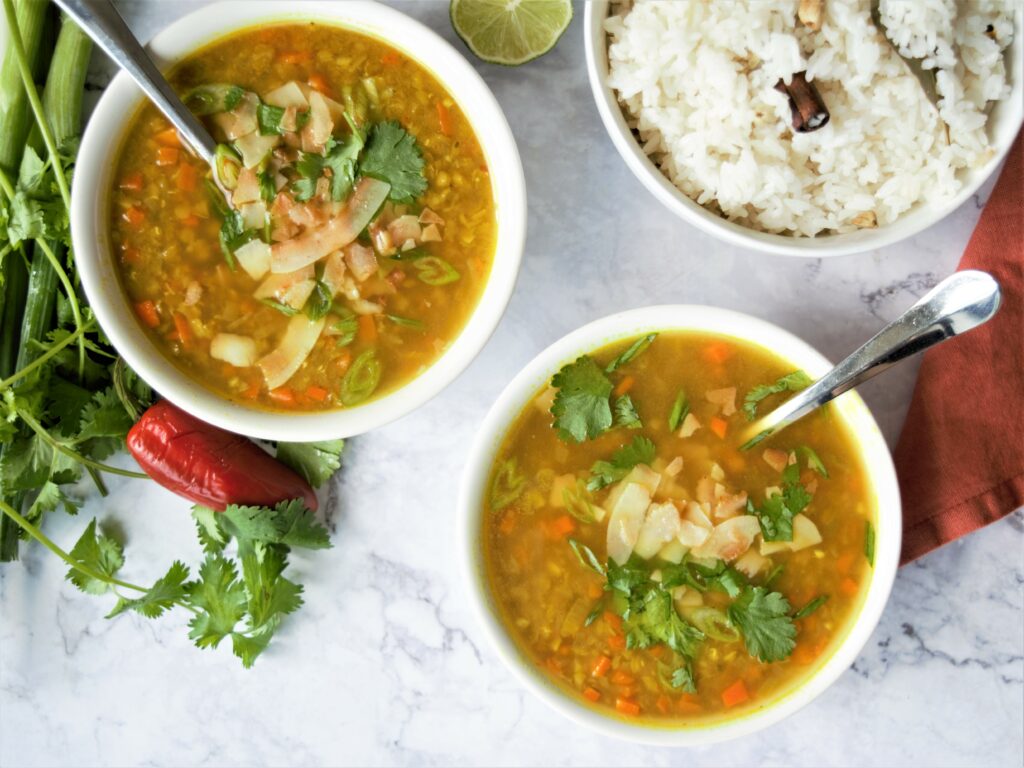 The first course was a choice of a vegan curried red lentil soup (minus the toasted coconut), or a samosa. I loved that soup so very much! They also had a samosa which a couple of times, but the soup was a winner. I miss that restaurant and its menu a lot.
After the restaurant closed, I attempted to replicate their delicious red lentil soup over and over again.
This recipe is the closest I could find. It is from the weekly recipe newsletter from the New York Times.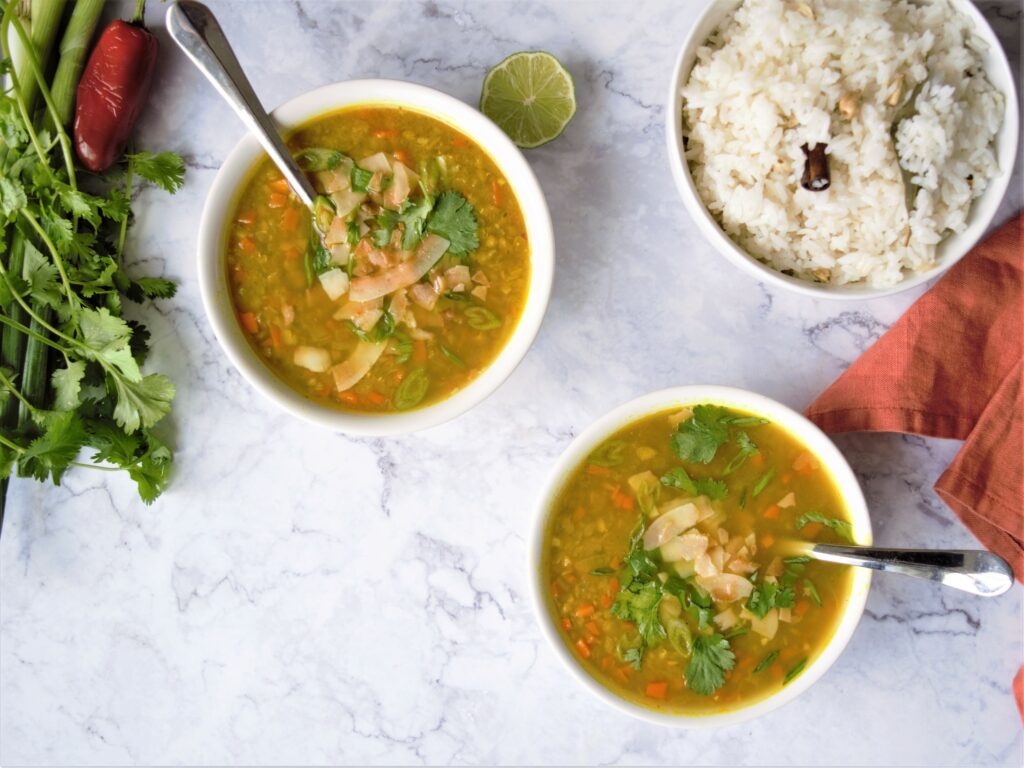 I have many variations of this soup recipe, and they are good, but the toasted coconut makes this one a keeper. Toasted coconut flakes are a must-have topping, adding crunch and sweetness. Cilantro, scallions, limes wedges, red onions or shallots, are all great options for toppings.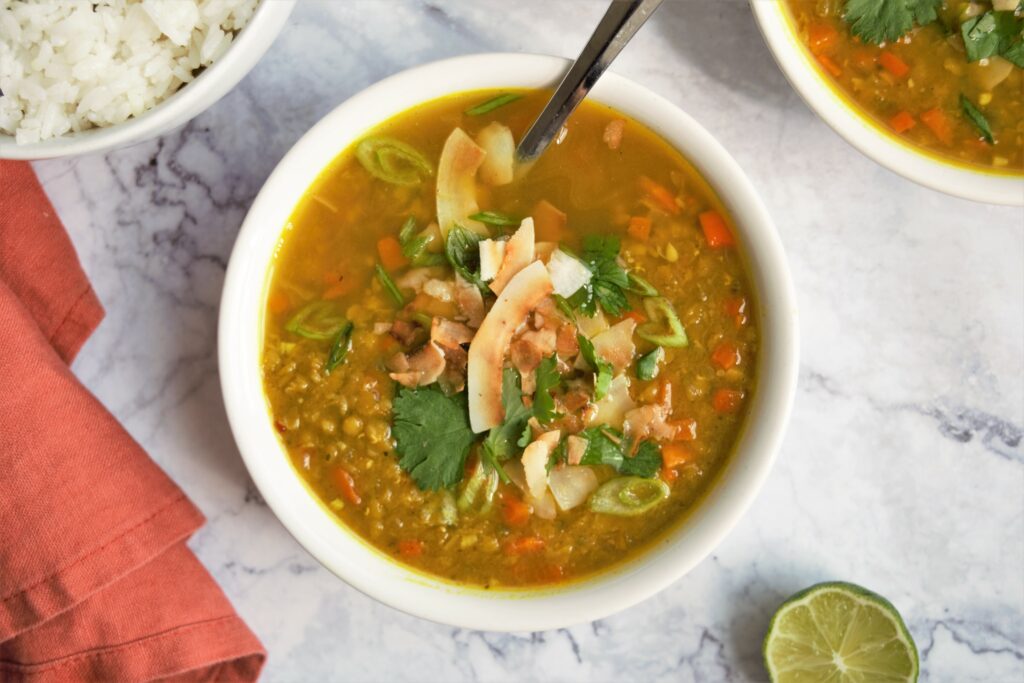 You can serve this delicious soup with naan or rice. Though I don't usually eat white rice or bread, for this soup, I make an exception. I made a cardamom basmati rice that goes well with any Indian curries. This other recipe is my all time favorite! Short grain brown rice is the best choice for any rice recipe. It is a whole grain that contains the bran and germ making it rich in fiber and protein. Also, it is a healthy complex carbohydrate, that will keep you full and with energy much longer.
vegan curried red lentil soup
This recipe is excellent with any kind of lentil (maybe not the French one). And it also makes a great stew! When I am cooking for the week, I love making a stew with brown rice and curried tofu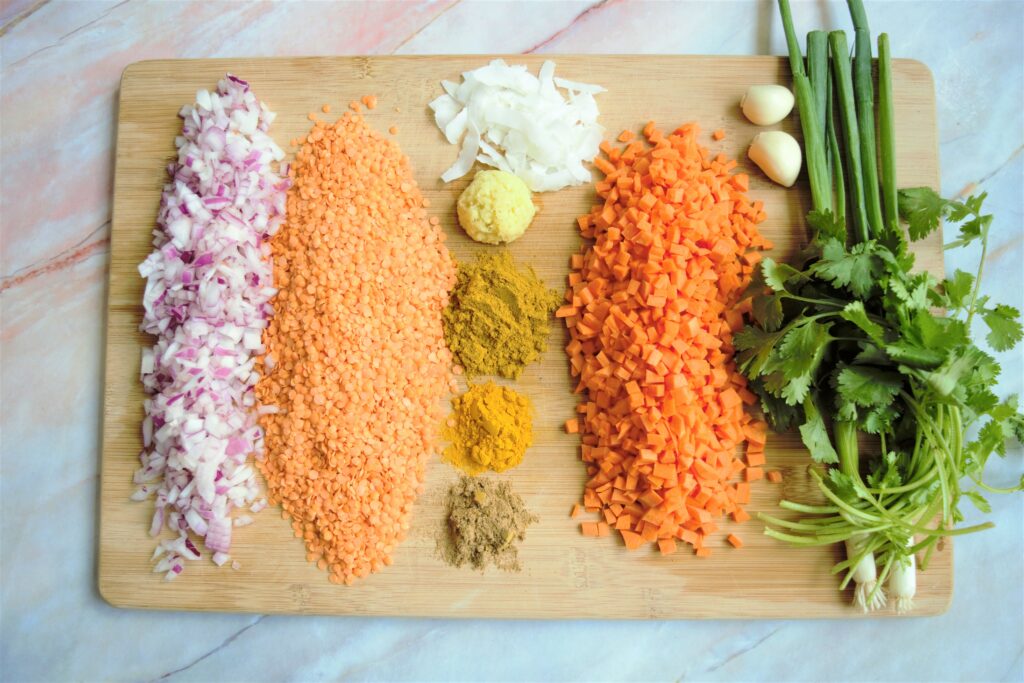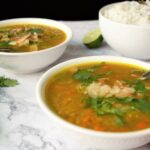 Vegan Curried Red Lentil Soup With Toasted Coconut
Ingredients
2

tablespoons

olive oil

plus more as needed

1

medium red onion

finely chopped

1

medium carrot

finely chopped

Kosher salt and black pepper

2

garlic cloves

finely chopped

1

tablespoon

grated ginger

1

tablespoon

curry powder

1

teaspoon

ground turmeric

1

teaspoon

ground coriander

1

cup

red lentils

5

cups

vegetable stock or water

¼

cup

unsweetened coconut flakes

Cilantro

scallions and lime wedges, for serving (optional)
Instructions
Heat 2 tablespoons olive oil in a large pot over medium heat. Add the onion and the carrot, and cook until they begin to soften about 3 to 5 minutes. Season with salt and pepper. Stir in the garlic and ginger, and cook 1 minute more, adding a small drizzle of olive oil and lowering the heat if necessary to make sure they don't burn. Stir in the curry powder, turmeric, and ground coriander and cook for about 30 seconds more until fragrant.

Add the lentils and vegetable stock, and bring to a gentle simmer. Cook, stirring occasionally until the flavors have melded and the lentils are soft and cooked through about 30 minutes. If you prefer your soup looser, add in 1/2 to 1 cup more water and cook 1 to 2 minutes longer until heated through.

While the soup simmers, heat a medium skillet over low heat. Toast the coconut flakes, stirring frequently, until they are lightly golden and fragrant, about 3 to 5 minutes. Remove from the heat and set aside.

Taste the soup and adjust seasonings. Serve in bowls and pass the coconut flakes at the table. If desired, serve with bowls of cilantro, scallions and lime wedges at the table.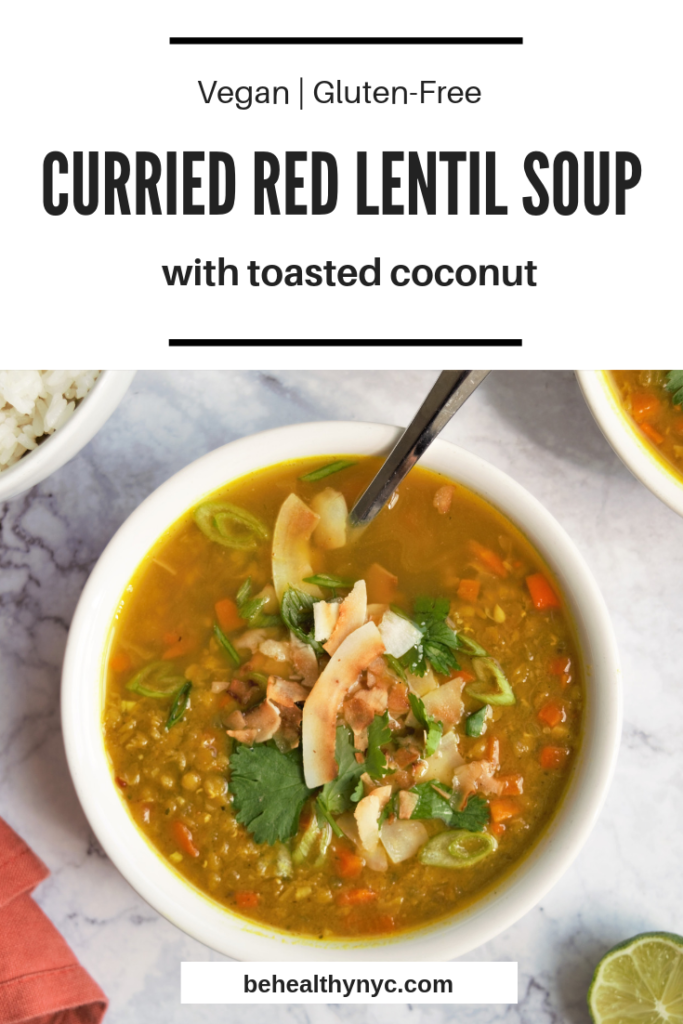 ---
more recipes you might like
---